Powder Coating Safety Equipment
Personal Protection Equipment
Maintenance Supplies
SAFETY FIRST!!!
Lewellyn Technology
The Leader in Complete Safety Solutions.

Decades of experience focused on safety.
Electrical safety, Combustible dust testing & hazards analysis, Employee safety training
Toll Free: 800-242-6673
Phone: 317-610-0020
Fax: 812-847-3535
Personal Protective Equipment (PPE), Safety & Maintenance Supplies
Asia Sourcing Corp .com


Importer of steel caster wheels for the powder coating industry.
610 Monroe Avenue
Memphis, TN 38103
Phone: (901) 647-2464
Fax: (901) 521-1700
Chemco Manufacturing Company, Inc.
Powder coating plant supplies
515 Huehl Road
Northbrook, IL 60062-2336
Toll free: 800-323-0431
Cotronics Corp.
Manufactures and distributes high temperature adhesives, conductive epoxy, ceramics, putties, sealants, thermal and electrical insulation materials
131 47th Street
Brooklyn, NY 11232
Phone: (718) 788-5533
Fax: (718) 788-5538
Florock Polymer Floring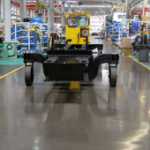 Industrial floor coating:  with these exceptionally strong concrete sealers, regardless of your facility requirements, we have the polymer flooring system you need.
4165 S Emerald Avenue
Chicago, IL 60609
Toll free: 800-356-7625
Phone: (773) 376-7132
Fax: (773) 376-0945
General Chemical Corp.
Booth maintenance chemicals, spray booth peelable coatings and spray booth strippable coatings, booth cleaning
12336 Emerson Dr.
Brighton, Michigan 48116
Phone: (248) 587-5600
Toll Free 855-475-5600
Fax: (248) 587-5606
Goodbody Limited
Quality, Price & Service
for all your powder coating shop maintenance supplies
Bray, Co. Wicklow
Ireland
Phone: +353 1 282 7353
Lubrication Service & Systems, Inc.
Quality lubricants and automatic lubrication systems since 1978 and conveyor chain and track cleaning equipment
620 Moore Street
Oxford, GA 30054
Phone: (770) 786-8473
Fax:  (770) -786-6995
MaxAir Systems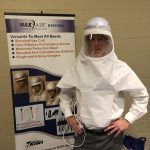 The NIOSH approved MAXAIR PPE line of PAPRs includes several configurations to meet the needs of many diverse industrial applications ranging from woodworking and powder coating to construction and CAFOs.
17171 Daimler Street
Irvine, CA 92614
Toll free: 800-443-3842
Fax: (949) 752-9658
Melfast Industrial Hardware
A trusted wholesale distributor of fasteners, nuts, bolt, screws, washers, heads, drives and more servicing services the entire United States (USA), Canada, Mexico, and South America. They can also export around the world.  Order online.
18 Passaic Avenue
Fairfield, NJ 07004
Phone: (201) 690-7762
Fax: (973) 227-4024
ORR Safety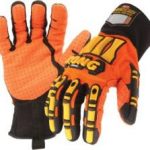 Personal Protection Equipment selected by experts. Let us build a custom catalog for your unique business.
11601 Interchange Drive
Louisville, KY 40229
Phone: (502) 244-4500
Safeguard Technology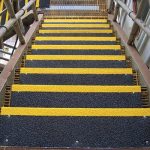 Safeguard takes the extra step to make slip prevention easy. Our pre-fabricated retrofit covers are designed for quick installation over slippery surfaces.
7207 Chagril Road
Chag. Fall, OH 44022
Toll free: 800-989-1695
Phone: (440) 247-1695
Tritech Fall Protection Systems, Inc.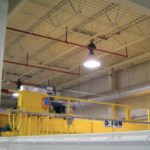 The importance of industrial site safety should always be a cornerstone of any business in this sector. We offer the most technologically advanced fall arrest and fall protection equipment available.
Orland, FL 75202
Toll free: 877 287-0808
Fax: (403) 287-0818
Vitaflex
Powder coating safety products, personal protective equipment- Protective head covering for powder coaters
1305 Graham Street
Burlington, NC 27217
Toll Free: 888-616-8848
Phone: (336) 343-4604
 Powder coating safety products | Personal protective equipment | Maintenance supplies