Powder Coating Spray Booths
Powder Booth Suppliers
Powder booths come in several different designs depending on the coater's needs: stand-alone batch powder booths for manual application, pass through booths for automatic systems, cartridge collector batch booths, and lab booths.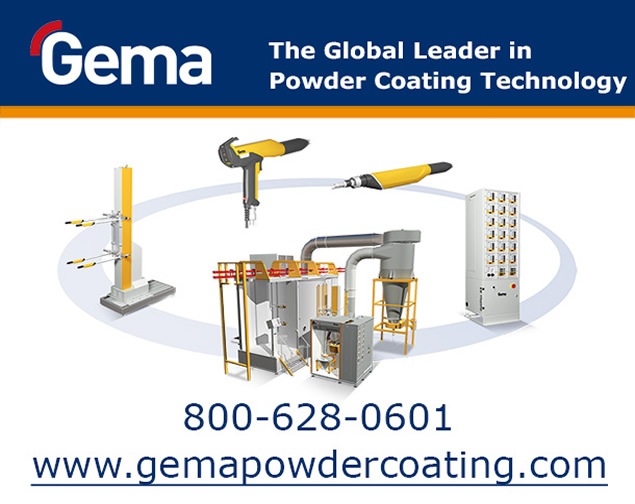 American Industrial Systems is home to the world's largest owned inventory of paint line equipment, Used Powder Coating and Ecoating Equipment

American Industrial Systems
Powder Spray Booths
Email: info@americanindustrialsystems.com
Web site: www.americanindustrialsystems.com

Powder Booths

Toll free: 877-647-1089
Contact Us
Web site: www.boothsandovens.com
Buy prep, painting and powder coating equipment, including powder booths directly from top manufacturers!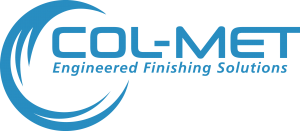 Col-Met Engineered Finishing Solutions
www.colmetsb.com
Col-Met's powder booths have served as the industry standard for more than a decade.  With a diverse line of powder booth configurations, we offer proven solutions for a wide range of applications and customer needs. Our booth designs consist of batch, cartridge batch collector-style, pass through, and lab powder booths.
For custom configurations or to design a complete powder coating system,
please contact us at sales@colmetsb.com.

2975 Discovery Blvd., 
Rockwall, TX 75032
Toll-Free: 888-452-6684   *   
Email: sales@colmetsb.com
Manufacturers of Powder Coating Spray Booths, Cure Ovens and Powder Coating Equipment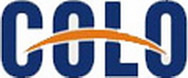 www.colourspray.com
China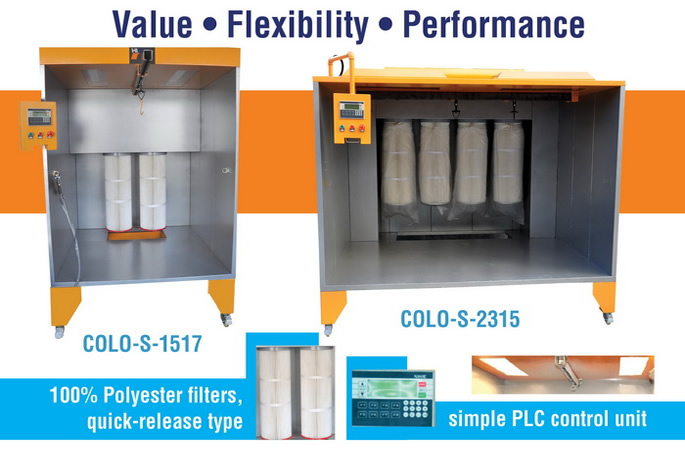 Powder-X Coating Systems, Inc.
Toll Free: 888-326-4840
Contact: Joey Golliver/Owner
Email: main@powderx.com
Website: www.powder-x.com

The leader in the powder coating industry,
Powder-X Coating Systems is your #1 source for all your powder coating equipment, including powder coating booths, and training.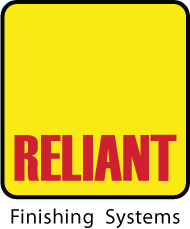 Reliant Finishing Systems


Powder Booths
2541 Highway 67 South
Somerville, AL 35670
Phone: (256) 355-9000
Fax: (256) 355-9021
Email: info@reliantfinishingsystems.com
Website: www.reliantfinishingsystems.com
U.S. Manufacturers of High-Performance
Equipment for Powder Coating, Waterborne,
Conventional Wet Paint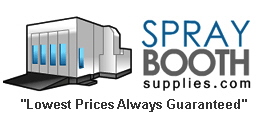 SprayBoothSupplies.com
18608 Park Grove Lane
Dallas, TX 75287
Toll free direct: 1-888-402-9993
Fax: 877-249-9192
Email: equipmentsales@sprayboothsupplies.com
Website: www.SprayBoothSupplies.com
Process and Batch Powder Booths
Powder Coating Booth Suppliers
American Industrial Corp.


Powder booths and turnkey powder coating systems
1400 American Way
Greenwood, IN 46143
Phone: (317) 859-9900
Fax: (317) 859-9901
B&B Engineered Systems


Provides the industry's most comprehensive line of spray booth products featuring modular design.
3274 Woodsview Hills Drive SE
Caledonia, MI 49316
Phone: (616) 891-2864
Fax: (616) 891-2865
Col-Met Engineered Finishing Solutions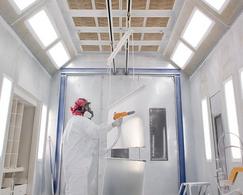 Our powder coating equipment has served as the industry standard for more than a decade. With a diverse line of powder booths, batch ovens and preparation equipment, we offer proven solutions for a wide range of applications and customer needs.
2975 Discovery Blvd.
Rockwall, TX 75032
Toll Free: 888-452-6684
Read the PCO post about Col-Met Engineered Finishing Systems
Electron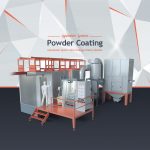 Automatic quick color change plastic booths.
Istanbul, Sisli 34384
Turkey
Phone: +90 212 222 2345
Fax: +90 212 210 6761
Engineered Finishing Systems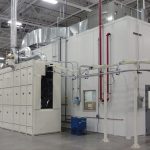 Designs customized powder coating booths that are typically installed in an environmental room to ensure trouble-free powder application and dirt-free parts. These rooms are equipped with automatic climate control systems designed to maintain an environment at optimal coating conditions.
390 East Congress Parkway, Suite J
Crystal Lake, IL 60014
Phone: (815) 893-6090
Fax: (815) 893-6888
Fostoria Process Equipment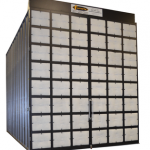 Modular powder spray booths. Over 45 standard models available for quick delivery and set up on-site.
1200 N. Main St.
Fostoria, OH 44830
Toll free:  800-495-4525
Global Finishing Solutions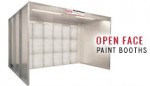 World leader in spray booth technology
12731 Norway Road
Osseo, WI 54758
Toll free: 800-848-8738
H. Boerger & Co GmbH
Powder coating spray booths
Fritz-Straßmann Straße 8
Elmshorn 25337
Germany
Phone: +49-4121-4725-0
Fax: +49-4121-4725-30
HAS Makina Kimya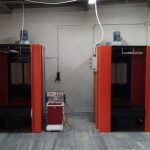 Manufacture of electrostatic powder booths.
Onstanbul, Turkey
Phone: 00905321775803
Fax: 00902124857355
PNEU-MECH Systems Mfg. LLC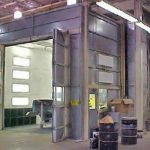 Industrial spray booths are individually crafted to each customer's product and process.
201 Pneu-Mech Drive
Statesville, NC 28625
Phone: (704) 873-2475
Toll free: 800-274-5724
Red Line Industries LTD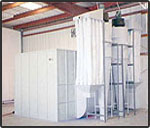 Powder booths and recovery systems
7 Kaliandas Udyog Bhavan, Prabhadevi
Mumbai, Maharashtra 400025
India
Phone: +91 22 2432 4737
Rohner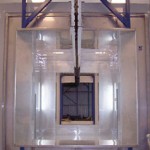 Conveyorized and batch powder booths designed with optimal airflow for powder containment and application efficiency. Rohner powder booths offer customizable airflow for multiple part and process configurations.
2650 NE Andersen Road, Suite 102
Vancouver, WA 98661
Toll free: 888-885-7641
Phone: (360) 885-7641
Fax: (360) 896-5748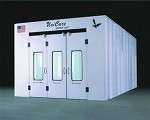 Spraybooths.com
UniCure Spray Booths – American Made
104 Spence Lane
Nashville, TN 37210
Toll Free: 800-868-3033
Phone: (615) 889-3330
Sprayzone.net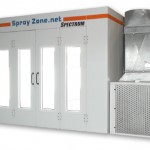 Spray booth manufacturing
14059 Garfield Avenue
Paramount, CA 90723
Phone: (562) 602-0101
Toll free: 800-466-1260
SSM Industries llc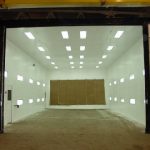 We design and manufacture many types of spray booths:  Cross-Draft, Down-Draft, Semi-Down Draft, Open Front, Pressurized Cabin, Spray-Cure, Water Wash and Dry Filter.
8553 West Chicago
Detroit, MI 48204
Phone: (313) 931-6880
Fax: (313) 931-1820
 Related Resources
 Powder Coating Spray Booths | Powder Booth