Position:  Production Manager – Keco Engineered Coatings
The position will be a salary position starting at $36 K + per year depending on qualifications and experience.
We offer full benefits such as 401 K plan, Health and Dental Insurance, Vacation and Personal Days as well as paid Holidays.
Company runs an automatic Powder Coating line and our Engineered Coatings Application division is growing.
The Production Manager should have previous experience with both of these processes.
The Production Manager will need to be able to:
 Manage Employees –
• Ensure Quality, Safety and Company Policies are followed.
• See that employees are trained to perform all of their roles and responsibilities.
• Monitor Quality Control of finished product.
• Oversee that all productive tools and equipment are maintained.
Manage Production –
• Schedule work orders and employees to meet strict deadlines.
• Ability to initiate, recommend and provide solutions.
Being able to adapt and think outside the box will be crucial.
This position will be working closely with staff from the Corporate Head Office and will be assisting Senior Sales people with requests and customer updates.
Other Duties –
• Occasional driving of the company box truck. Meet with current clients and potential new accounts.
A neat and professional appearance should be maintained.
Skills-
• Basic understanding and ability to use Microsoft Word, Excel and Outlook
• Forklift Operation
• Powder Coating and Wet Liquid Spraying: 5 years
• Supervisory Experience: 3 years
Education- High School Diploma or College Degree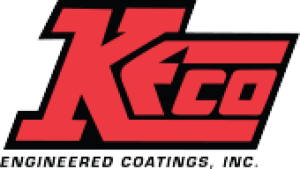 If interested and qualified, contact Leslie Smith, Assistant Administrator, Keco Engineered Coatings
704-881-0801 or kchumanresource2016@gmail.com