Powder Coating Raw Materials Suppliers
Find suppliers of powder coating raw materials such as epoxy and polyester resins, pigments, additives, curing agents, flowing gloss agent, brightening agents, anti-corrosive agents, metallic pigments, aluminum pigments, fillers, extenders and speciality chemicals…anything you need to manufacture powder coating powder.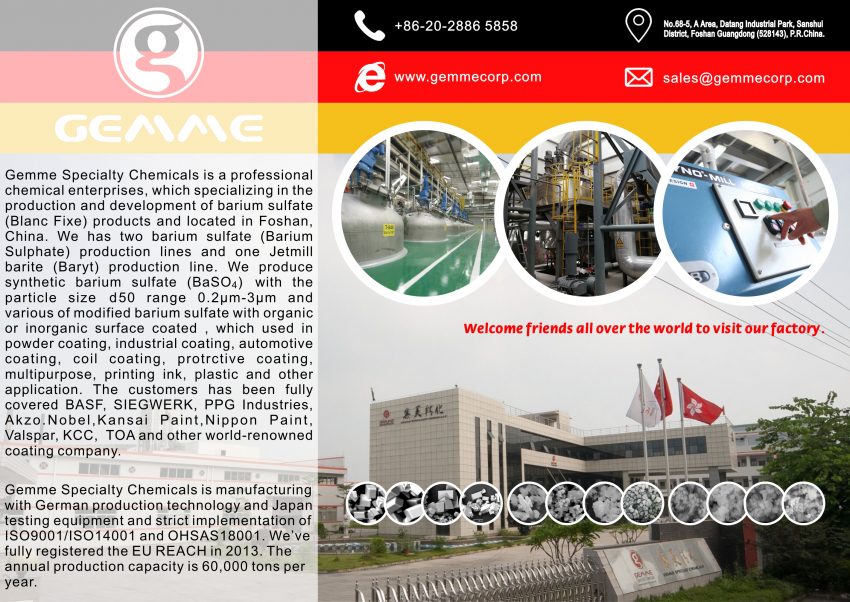 ​Powder coating raw materials suppliers
Anderson Development Company
Manufacturer of a wide range of high quality crystal clear acrylic powder coating resins  used extensively in powder coating applications in the automotive industry. 
1415 E. Michigan Street
Adrian, MI 49221
Phone: (517) 263-2121
Fax: (517) 263-1000
Chengtai Industrial & Trading
Powder coating raw material
Beiantown Shexian County
Huangshan, Anhui 245232
P.R. China
Phone: 86-559-6844333
Fax: 86-559-5521814 559-6844331
Coman Purge, Inc.
A specialty chemical company serving the powder coating industry.
719 Meloche Avenue
Dorval, QC H9P 2S4
Canada
Phone: (514) 469-9696
Fax: (514) 469-9695
Dow Corning Corporation
2200 W. Salzburg Rd.
Auburn MI 48611
Phone: (989) 496-7875
Toll Free: 800-248-2481
Engelhard Corp
Pigments and Additives Group
101 Wood Avenue
Iselin, NJ 08830-0770
Toll free: 800-889-9845
First innovation
Specializing in overstock and surplus materials from renowned manufacturers and suppliers of coatings, resins, pigments, plastics, additives and fine chemicals.
JAbal Ali free zone
Dubai 263319  UAE
Phone:  +971508515915
Gemme Specialty Chemicals (Foshan) Co., Ltd


The lead manufacturer of high quality Barium Sulfate filler withmore than 20 years experience.
No.68-5, A Area, Da Tang Park
Sanshui Industrial District
FoShan Guangdong (528143)
P.R.China
Phone:+86-20-28865858
Website:  www.gemmecorp.com

Hangzhou Union Pigment Corporation
Raw material for powder coating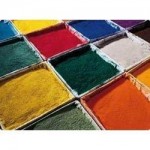 No. 176 Western Wenyi Road,Hupang Garden,2nd Central Hall
Hangzhou City, Zhejiang Province
P.R. China 310012
Phone: 0086-571-88491745
Fax: 0086-571-88491746
HCA – Holland Colours Canada, Inc


Cost-effective and specialized solutions for your colouring and additive needs.
1370 Don Mills Rd, Ste.201
Don Mills, Ontario Canada M3B 3N7
Phone: (416) 449-4344
Toll free: (800) 361-3967
Fax: (416) 449-3587
Hebei Xinji Chemical Group Co.
45 Haugong Road
Xinji, Hebei 052360
China
Phone: 86-311-83290273
Fax: 86 10 58650359
Huamei Fine Chemical Co., Ltd.
Beian town Shexian county
Huangshan
Anhui 245232
China
Phone: 86-559-6840333
Fax: 86-559-6840331
Huangshan Deping Chemical Ltd


Powder coating raw material
1-2F,197# Fuzi Road
Shexian, Huangshan, Anhui, China
Phone: (86-559)-6522121
Fax: (86-559)-6521222
Huangshan Jiajie New Material Technology Company
One of the top polyester resin producer in China offering  polyester resin type 50: 50, 60: 40, 70: 30, 75: 25 for hybrid powder; pure polyester resin type TGIC and type HAA for outdoor powder.
Huangshan, Anhui
China
Email:   jason3hill@hotmail.com
Huangshan Jinfeng Epoxy Plant
Manufacturer of epoxy resin, curing agents, flowing gloss agent, brightening agent, anti-corrosive agents, paints, solid coatings, etc.
25, Huizhou E. RD., Huizhou Distr
Huangshan, Anhui 245061
China
Phone: +86 559 3515733
Fax: +86 559 3518052 / 2354525
Huangshan Runke Powder Coating Materials Co Ltd.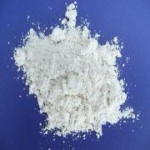 Powder coating raw material supplier – epoxy resin, polyester resin, leveling agent, matting hardner, curing agents, matting agents
China
Phone: (86 559) 2333883
Fax: (86 559) 2333883
Huangshan Tech-Power Chemical
Beiguan, Liuguan, Shexian
Huangshan, Anhui 245200
China
Phone: 86-559-6519-391
Fax: 86-559-6510-821
Kolortek. Co., Ltd
Special effect pigment powders, pearl pigments, matte pigments for powder coatings
No. 9, Haikou Road
Huaian,Jiangsu, China 223005
Phone: (0086) 517 8379 7527
Fax: (0086) 517 8379 7529
Langfang ZhengYuan Co. ltd
Non-Pollution Industry Zone of Yongqing
C-503, Dingxing Mansion
Langfang, Hebei 065604
China
Phone: 86-316-2229776
Fax: 86-316-6513777
Longcai Advanced Materials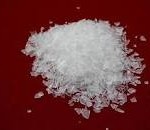 Powder manufacturing resins and equipment
Congers, NY 10920
Phone: (845) 267-7008
View and print Longcai Resins Brochure pdf
Luan Jietonda Chemical Co.,Ltd.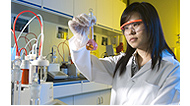 The leading developer and manufacturer of powder coating additives in China.
15 Li Dun,Northern Luan City
Anhui,China
Phone: 0086 15212888302
Fax: +86-564-3711167
Lubrizol Corp.
Coatings Additives
29400 Lakeland Blvd.
Wickliffe, OH 44092
Phone: (216) 943-4200
Fax: (216) 943-9025
OKCHEM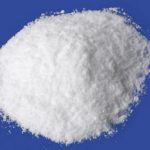 Global B2B Marketplace of Chemicals. Order powder coating raw materials like resins, additive and pigments from premium suppliers.
47 Third Street, Suite 201
Cambridge, mA 02141
Phone:  (978) 992-1811
Orgamine Chemicals Ltd. (India)
W8 Phase II MIDC Dombivali (E)
Thane, Mah 400016
India
Phone: +91-251-2871746
Fax: +91-251-2870858
Phoenix Colours
J/9, Sarvodaya Nagar, Datta Mandir road, Malad: E
Mumbai, Mahar 400097
India
Phone: +919819199181
PolyOne, Inc.
Specialty polymer formulations
8155 Cobb Center Drive
Kennesaw, GA 30152
Toll free: 866-737-2066
Premier Coating Resin (Pvt) Ltd
Provides the raw materials epoxy resins and polyester resins for the manufacture of powder coating 
Pakistan
Phone: +923002571895
Fax: +92216881751
Website: www.pcr.com.pk
Punda Mercantile, Inc.
provides chemicals, minerals and other industrial raw materials to the powder coating industry
4115 Sherbrooke Street West, Suite 610
Montréal, Québec H3Z 1K9
Canada
Phone: (514) 931.7278
Fax: (514) 931.7200
Reade Advanced Materials
Your specialty chemicals resource.
850 Waterman Avenue
Providence, Rhode Island 02914
Phone: (401) 433-7000
Fax: (401) 433-7001
Solutia Inc., now a subsidiary of Eastman Chemical Co.
200 South Wilcox Drive
Kingsport, Tennessee 37660
Toll free: 800-325-4330
Phone: (423) 229-2000
Silberline Manufacturing Co., Inc.
Manufacture a range of metallic pigments for powder coatings
130 Lincoln Drive
Tamaqua, PA 18252
Toll free: 800-348-4824
Phone: (570) 668-6050
Fax: (570) 668-0197
Tech-Power (Huangshan) Ltd.
Huizhou Industry Zone, Huizhou
Huangshan, Anhui 245061
Phone: 86-559-2130898
Fax: 86-559-3514618
Toyal America, Inc.
Global leader in the manufacturing of aluminum powders and advanced aluminum pigments for applications in the powder coating industry
17401 Broadway Street
Lockport, IL 60441
Phone: (815) 740-4051
Tyche Raw Materials Partners
USA based powder coating raw materials supplier
5 Woodline Way
Pittstown NJ 08867
Phone: (732) 692-0093
Toll free: 888-368-8408
20 Microns ltd.
largest producer of white minerals offering innovative products in the field of functional fillers, extenders and speciality chemicals.
347, GIDC Industrial Estate
Waghodiya 391760
Dist Vadodara, Gujarat, India.
Phone: +91-0265-3057000
Vardan Pigments Pvt Ltd.
41, Kalindi Complex, Opp. Lohabhavan
Nr. Old High Court, Rajkot, Gujarat – 382445
India
Phone: +91-079-25891907
Fax: +91-79-7545027
Yantai Kangda Chemical Industries
China supplier of epoxy resin, polyester resin, additives.
No21,Wuzhishan Road
YTETDZ Yantai, Shandong
China
Phone: 86-535-6935109
Fax: 860-535-6935199
Yantai Meicheng Advanced Materials Co.,Ltd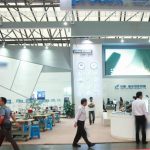 Established in 2010, Meicheng provides epoxy resin and all types of saturated polyester resin including hybrid,TGIC system and primid system for powder coating.
#1202 Huanghai Mingzhu,No.63 Guanhai Rd
Laishan,Yantai 264000  China
Phone: 86-535-6397472
Fax: 86-535-6903929
 Related Resources
 Powder  Coating Raw Materials