Powder Coating Software Suppliers

 
Powder coaters have different software needs from  manufacturing and other service organizations.  Find suppliers of business management software specific to powder coating job shops:  job tracking software, customized workflow and business management software systems, shop floor systems software, inventory control, quality management,  heat treating software, job quoting software, even Virtual Reality training software , payroll, invoicing  and other administrative systems software.
Powder Coating Software 

Amariko
Leading provider of business management computer software for finishing job shops.  Creators of PFC Software: Complete and easy to use shop management software; shop-floor systems for product finishing control.
123 Ogden Avenue
Clarendon Hills, IL 60514
Phone: (630) 734-1000
Toll Free: 800-AMARIKO  (800-262-7456)

ATS Global


Your full service "advice" firm: ATS advises customers to use Commercially Off The Shelf (COTS) products wherever possible. When COTS software is not available our Software Development team can provide a Rapid Application Development (RAD) service. 



1055 East South Boulevard, Suite 120
Rochester Hills, MI 48307
Phone:
(248) 406 4800
Fax:
(248) 251 0236
Bluestreak
Powder Coating Edition – 
Customized Powder Coating Software

1805 Sunset View Drive

Dalafield, WI 53018

Toll free: 888-785-0509
Compex Integrated Systems, Inc.
Designs, develops and supplies custom integrated business software solutions and ERP for manufacturers.
945 Concord Street
Framingham, MA 01701
Phone: (508) 754-4085
Fax: (419) 831-5822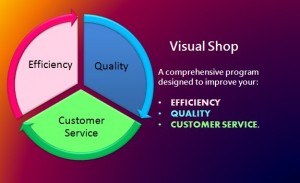 Cornerstone Systems Inc. CSI, Visual Shop Software
Heat treating software, Galvanizing Software, Powder Coating Software, NDT Software, Finishing Software, Coating Software
820 E Terra Cotta Ave # 156
Crystal Lake, IL 60014
Phone: (815) 356-8110
Toll free: (800) 275-4274
Fax: (815) 356-8156
Corbin Software
Software That Works the Way Your Do
P.O. Box 2171
White City, OR 97503
Phone: (503) 826-5211
Fax: (503) 826-8669
Dassinfotech
Intellegent E-Commerce Solution Provider
Laxminager
Delhi India 110092
Phone: 678 7657 9457
Fax: 87874566
PlanCoat BV
Easy to use coating process and production software, coupled with our production engineering services, are specifically for the powder coating industry
4 Hikkaarderdijk
Genum, FRL 9174GG
Holland
Phone: +31519339296

Powdersoft, Inc.
Powder coating job tracking software 
8421 Telfair Avenue
Sun Valley, CA 91352
Phone: (818) 262-8506
Fax: (818) 767-6221
TRAXPayroll – Online Payroll Services
TRAXPayroll is a leader in database design & application development. Our mission is to offer reliable & easy to use systems for all your payroll & HR needs!
740 Alfred Nobel Drive
Hercules, CA 94547
Toll free: 866-611-5410
Fax: (510) 964-9322
Technology Group International
Business management software for powder coating shops
6800 West Central Ave., Ste. L-1
Toledo, OH 43617
Toll free: 800-837-0028
Phone: (419) 841-0295
Fax: (419) 283-3044
 Related Resources
Powder Coating Software