Powder Coating Stripping  Chemicals
Stripping Equipment 

Solvent Kleene, Inc.
119 Foster St., Bldg. #6
Peabody, MA 01960
Phone: (978) 531-2279
Fax: (978) 532-9304
Email: sales@solventkleene.com
Website: www.solventkleene.com


Eco-friendly powder coating stripping chemicals formulated to remove powder coat from aluminum – safe for all metals

PowderMarket.com
Order Stripping Chemicals ONLINE !
1-888-326-4840
Powder Coating Stripping Chemicals | Stripping Equipment 
BCI Surface Technologies
Bulk Chemicals Incorporated
When there is a need to strip paint from hooks or other painted metal parts, Bulk Chemicals, Inc. has a chemical product to meet your needs.
104 Stinson Drive
Reading, PA 19605
Toll free: 800-338-2855
Phone: (610) 926-4128
Benco Sales / BSI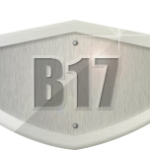 Strippers, solvents, removers. The source for B17 and other industrial strength solvents for powder coating stripping and powder coat removal.
123 Stout Drive
Crossville, Tennessee 38555
Toll free: 800-632-3626
Phone: (931) 484-9578
Chemetall 


A leader in surface treatment chemicals and powder coating stripping chemicals-Expect more
675 Central Avenue
New Providence, NJ 07974
Toll free: 800-526-4473
Phone: (908) 464-6900
Fax: (908) 464-2377
Dinamec Systems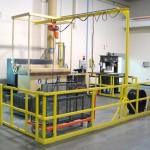 Redefining 'clean' for the powder coating industry-We ensure a clean and healthy stripping alternative to more traditional methods  with fluidized sand bed stripping
4285 McEver Industrial Drive NW
Acworth, GA 30101
Toll free: 888-Dinamec
Phone: (770) 421-1181
Fax: (770) 421-8611
Dura-Chem, Inc.
Stripping chemicals – Makers of Thermobond-3  Metal Repair Filler
18327 Pasadena Street
Lake Elsinore, Ca. 92530
Toll free: 800-447-5008
Phone: 951-245-7778
Fax: 951-245-7743
EnviroServe Chemicals, Inc.
The many uses for our stripping products include: reworking defective parts; stripping paint hooks, stalks and other tools used on paint lines; remanufacturing processes; and others. We also have a wide selection of aqueous and solvent-based industrial degreasers.
603 South Wilson Avenue
Dunn, NC 28334
Phone: (910) 892-1791
Fax: (910) 892-5765
General Chemical Corp.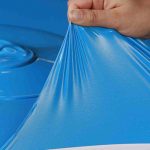 A world leader in supplying aluminum cleaners, paint strippers and peelable coatings
12336 Emerson Dr.
Brighton, Michigan 48116
Phone: (248) 587-5600
Toll Free 855-475-5600
Fax: (248) 587-5606
Goodbody Limited
Quality, Price & Service for all your powder coating and paint shop stripping chemicals
Bray, Co. Wicklow, Ireland
Phone: 0035312896766
Fax: 0035312896878
Greensolv Inc.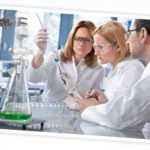 Paint and coating removal experts; powder coating stripping products; green chemical solutions 
19500 Autoroute Transcanadienne
Baie-d'Urfé, QC H9X 3S4, Canada
Toll free: 866-826-8400
Phone: (514) 457-8000
Kolene Corporation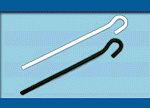 Industry leader in molten salt bath technology as well as metal casting cleaning, paint, polymer, and organic removal, alloy descaling and more.
12890 Westwood Avenue
Detroit, MI 48223
Phone: (313) 273-9220
Fax: (313) 273-5207
Miles Chemical Solutions
Eco-friendly powder coating stripping chemicals  formulated to remove powder coating. #1 temporary protective Peelable Coating source worldwide!
16761 View Point Lane, Unit 301
Huntington Beach, CA 92647
Phone: (248) 765-9946
Website: www.mileschemicalsolutions.com
Quest Speciatly Chemicals
Established in 2003 by chemical industry veterans to become a leader in specialty chemicals and coatings.
225 Seven Farms Drive, Suite 204
Charleston, SC 29492
Phone: (440) 331-1600
Fax: (440) 331-1602
Surface Recovery Technologies, LLC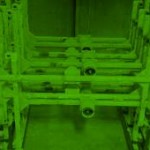 Paint stripping, coating removal specialists.
833 Zapata Drive
Fairborn, OH 45324
Toll free: 800-472-7812
Phone: (937) 879-5864
Fax: (937) 879-6213
Top Chemical Industries, Inc.

Powder coating stripping chemicals
Crown Life Place
1401 Crown St
North Vancouver, BC V7J 1G4 Canada
Phone: (604)-988-2331
Fax: (604) 605-0441
WSI Industries LLC
Makers of N'Terpinal-removes powder coatings, e-coatings, epoxy systems, oil & water based paints, adhesives, inks and petroleum based products.
213 Chelsea Road
Monticello, MN 55362
Phone: (763) 295-9202
Fax: (763) 295-9212
 Related Resources
  Powder Coating Stripping Products 


Stripping Chemicals and Equipment