Bluestreak™ , the developer of best-of-breed Manufacturing Execution System (MES) PLUS Quality Management System (QMS) designed exclusively for the Service-Based Manufacturing industry, is pleased to announce the addition  of Ms. Donna Cobbs as new Technical Support Specialist.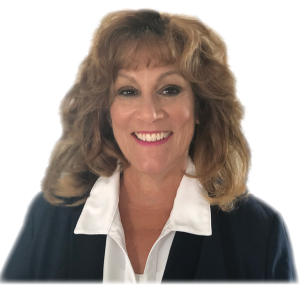 Donna is an accomplished, results-driven leader with over 20 years of exemplary accomplishments managing global adoption/change initiatives for Fortune 100 and 500 companies.
She is recognized for creating industry "best practice" solutions, and as an exceptional communicator with the ability to convey complex technical information in user-friendly terms.
Her experience includes working within the manufacturing, utilities, oil & gas, aerospace and defense, beverages and pharmaceutical sectors in identifying stakeholder needs, readiness, and risks associated with implementations and the solutions to help achieve optimum adoption of the initiative.
Donna has extensive project management and leadership experience supporting various manufacturing and distribution clients through the entire business transformation journey.
As a senior consultant, Donna successfully leads business process improvement, project management, risk assessment, evaluation and selection projects with outstanding results.
She has experience driving business transformation for manufacturers in the beverages industry, complex manufacturing, medical device, industrial manufacturing and other sectors. These organizations have benefited from Donna's focus on delivering high quality and value throughout each project.
Donna earned her Associates in Business Administration concentrating in Supply Chain Management and Business Administration.
Since joining Throughput Consulting, Inc, Donna is successfully supporting every single aspect of the transformation life cycle serving Bluestreak's clients as Technical Support Specialist.
If you are a Bluestreak™  customer, Donna will be responsible for your account with our company.
Feel free to reach out to her. She will be happy to answer any questions you might have.
Donna's contact information:
(c) 440-715-0490
(o) 888.785.0509 x711
donna.cobbs@go-bluestreak.com


Bluestreak™ is the product of partner-based development. Individuals with direct experience in metal treating operations influenced the design and functionality of Bluestreak™, resulting in a powerful solution unlike any other.
Bluestreak™ has a Powder Coating edition specifically designed to meet the specific need of powder coating job shops.
Bluestreak I Powder Coating Edition™ is now number one – because it is designed to work the way your Powder Coating Shop works!