Marisa A. Oeltjen has been added to the Bluestreak I Bright AM™  Team as Customer Success Support Specialist. Ms. Oeltjen is a highly effective software trainer with previous experience in project management, public speaking and most recently, as Lead Trainer for a technology firm in Ohio. Not only will she be responsible for scheduling, coordinating both onsite/online training classes, Marisa will also expand Bluestreak's™ overall training curriculum and resource tools to better serve our customers.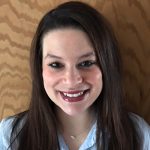 Marisa's accomplishments include a Bachelor of Science in Sport Management with a Minor in Business Administration from Ohio University, Athens, OH and a Master of Arts in Communication from the University of Akron, Akron, OH.
Ryan Wenzel, working from Bluestreak I Bright AM™'s Northeast Ohio location, serves as a Database Analyst and key member of the Tech Support Group.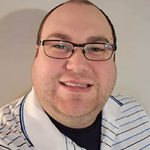 Ryan has over 16 years producing media productions and has assisted Bluestreak™ on multiple special projects over the years before joining the company full time. Mr. Wenzel has also been involved with the 'branding' of Bluestreak™ since 2012, and now with Bright AM™, (Additive Manufacturing Software Product Division) by creating, producing and editing media content. Ryan is currently studying Information Technology at Herzing University and lives in Akron, OH.
More information about Marisa Oeltjen and Ryan Wenzel is available at the company's About Us page at www.bright-am.com/about-us .
Bluestreak I Bright AM™ is designed exclusively for the Additive Manufacturing environment, where the primary focus is quality processing and operations control. Find out more @ www.bright-am.com or contact Ron Beltz, Director of Strategic Accounts, ron.beltz@bright-am.com, 888.785.0509 x710.