Bluestreak Powder Coating Software

You've probably heard the quote, "Standing Still is Moving Backwards." This statement couldn't be more true than in the powder coating industry. Technology is continually evolving to provide powder coaters with better results at the highest productivity, efficiency and ultimately, profitability!
New product solutions will always drive the industry-advancements in environmental friendly ultraviolet / thermoset materials, sophisticated temperature controls, new-generation pumps for efficient application-the list goes on. That's great, but you're only half-way there…
Invest in Your Company, No Matter What Size You Are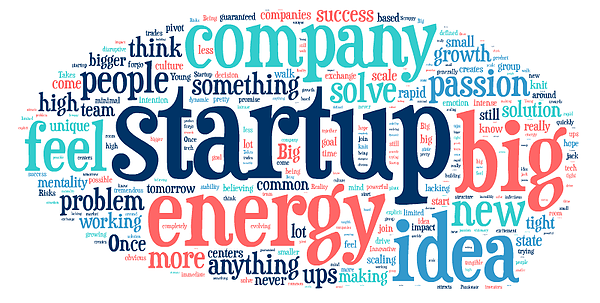 Even If You're a Start-Up, You Can Run Your Shop Floor With the Latest Software Technology
Bluestreak™ is now offering a substantial discount on its award winning software, specifically for small and start-up businesses in the Powder Coating/Surface Finishing service-based industries.
To help you get a successful start, no matter where you are located across the globe, Bluestreak's™ dynamic baseline module, Quote to Invoice (Q2I), is available to you at a substantial discount plus a one-time setup charge of $500.
Training videos are included, along with 1 hour of personalized training and support, to be used as needed, at no additional cost
Contact Ron Beltz at Bluestreak™ to get your free introductory demo: ron.beltz@go-throughput.com  or 888.785.0509 x 710.
In a service-based manufacturing environment, your money is made on the shop floor.
Real-time availability of every detail involved in the entire operation is crucial to your business.
Process based manufacturers like powder coat, haven't had a choice. You have been forced to either use software written in the 1990's, or build a custom system of spreadsheets, databases and manual forms to run the business – or both.
Bluestreak™ Powder Coat Edition is the first Manufacturing Execution System (MES) for service-based manufacturers. Bluestreak™ runs locally or "in the cloud" as Software as a Service (SaaS) giving you anywhere, any time, any device access to critical manufacturing data.
Powder Coating Functionality
* Vendors: Vendor products
* Per-Part: Product usage, production rate
* Color-Centric parts, work orders, scheduling
* Purchase Orders; Connected directly to inventory
* Multiple parts, multiple work orders, tracked together or separately
* Quotes, standard or manual pricing-per-operation for walk-in orders or "one-off" orders
* Inventory Control; Pull bulk powder for the work order or return remaining powder to inventory
* Software hooks allow Bluestreak™ to "plug in" your company's unique management metrics and workflow
* Test required inventory for every part on a work order including notification of short inventory before jobs are scheduled
Out Perform Your Competition – Solutions Summary
Bluestreak™ Has Your Shop Covered for Any Direction You Want to Grow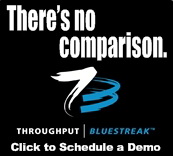 Contact us at Bluestreak™ today and let us help guide you into your future!
Bluestreak™ Has a Brand New Website!
The Bluestreak™ team invites you to explore our new website designed to provide the ultimate user-friendly experience with improved navigation and functionality. Access new product information and resources.
CLICK HERE to explore the NEW Bluestreak™ website
Contact info:
Ron Beltz
Director of Strategic Accounts
THROUGHPUT | Bluestreak™
Game Changing Solutions | Beyond MES
C: 262.955.5662
O: 888.785.0509 x 710
go-bluestreak.com
ron.beltz@go-throughput.com
2018 Powdercoatingonline.com
Powder Coating Online 256-837-1490 info@pcoaters.com