D-Zolve™319 from Solvent Kleene, Inc. is a powder coating remover which dissolves powder coating and some liquid paints using a new environmentally friendly chemistry.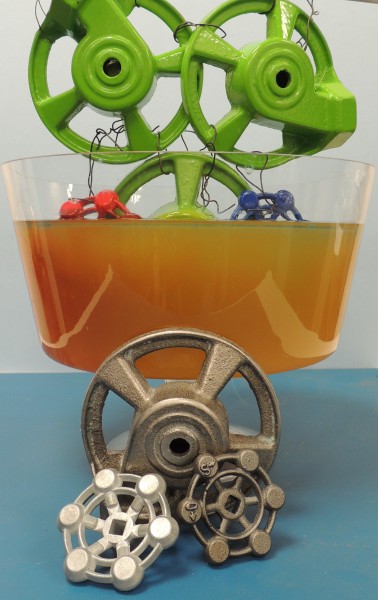 Metal parts with complex geometries and unsmooth surfaces provide a good coating anchorage making it difficult to strip these parts at room temperature.
D-Zolve™319 with its new physical and chemical features enables it to penetrate and dissolve layers of both powder coat and some liquid paints from blind holes and narrow openings.
Performing at room temperature, it eliminates burn-off ash and reduces the cost of labor and the need for high temperature.
The safety advantages of D-Zolve™319 include no chlorinated or ozone depleting components; is non-flammable, non-carcinogenic, no peroxide and has no reproductive effect.
D-Zolve™319 is available in 55 gallon drums and 5 gallon pails.
For more information or a free sample contact:

Solvent Kleene, Inc.
119 Foster St. Building 6
Peabody MA 01960
Tel: 978-531-2279
www.solventkleene.com