In order to accommodate growth opportunities, Echo Engineering relocates their headquarters to new offices in Indianapolis.  Their new address is: 7150 Winton Dr. STE 300, Indianapolis, Indiana.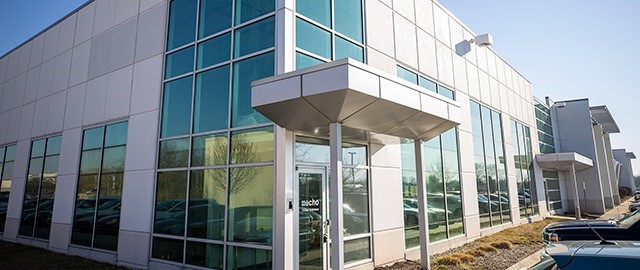 Employees will operate out of the new location effective Monday, March 18, 2019, with the exception of the production team that handles slit tapes and custom die cut manufacturing.
As the production team gradually transitions the machines and manufacturing, the new Echo headquarters will operate at full speed at the end of March.
Shipments of catalog and custom parts will continue to be shipped from Langham Logistics.
The new location features a large open concept office space with private offices wrapped around the area. The open offices will create an open communication community and will allow growth within all departments.
For more information regarding the move, please contact your designated sales representative or give us a call at 888.echo.365 to talk to one of our customer care representatives.
Echo Engineering, headquartered in Indianapolis, IN, partners with customers to create and supply meaningful solutions for their most pressing connecting, fastening, NVH, and sealing challenges.