Gema is known worldwide for their extensive powder coating solutions; they have a product to solve all your finishing requirements. When you partner with Gema, you gain access to decades of application expertise and know-how. Unlike any company in our industry, Gema spends significant time and money in the pre- and post-installation phases, working with our customers to ensure they are getting the most out of their Gema powder coating system. They hold hundreds of patents related to the finishing industry.
Below are some of of Gema's powder coating solutions.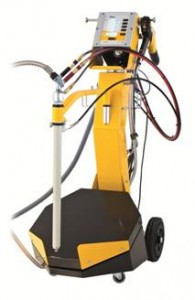 OptiFlex®2 Q Manual Powder Coating System – Color Change in 35 Seconds!

Gema's OptiFlex2® Q Quick Color Change Manual Powder Coating System is an extended version of the successful OptiFlex®2 Box Unit, but enhanced with additional features. The automatic cleaning of all components containing powder allows for super-fast color changes. In addition, OptiFlex 2 Q can handle any type of powder and unlimited number of colors, uses minimal space and guaranties a short payback time.
OptiGun® GA03 Automatic Powder Gun – Don't Leave Quality to Chance
Gema's OptiGun® GA03 is the best choice for automatic application: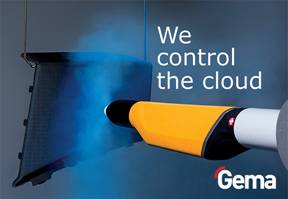 *  Perfect coating results with all types of powder – even demanding metallic and      special powders
*  Optimal transfer efficiency provided with the 100 kV high performance cascade
*  Quick color change design
*  Broad range of application accessories
*  Simple maintenance procedures
Download the OptiGun® GA03 pdf
OptiSpray AP01™ Powder Pump – The REVOLUTION in Powder Application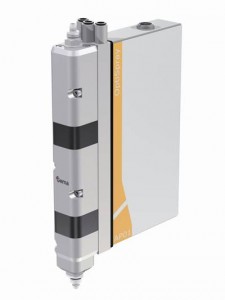 Gema brings the powder coating industry a completely different approach to dense phase pump technology by using a single-channel, inline concept. OptiSpray AP01 is like no other pump on the market providing revolutionary new levels of consistent, repeatable, high-quality coating results…even with longer powder hoses and higher powder outputs.
Download the OptiSpray AP01 pdf
0
Quick Color Change Solutions from Gema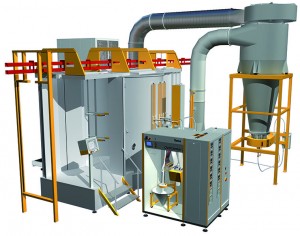 Gema's Quick Color Change Systems represent a real revolution for powder coating users. Gema technology offers ideal solutions for Just-in-time production lines and for Lean Production environments. The MagicCylinder booth ensures the quickest color change time available on the market by utilizing an easy-to-clean round booth design.
The MagicCompact booth, with its self-cleaning floor, offers quick color changes in the widest variety of booth configurations. Automation of the cleaning process performed by the OptiCenter is a key element in shortening the color change procedure. When coupled with the OptiFlex series automatic and manual powder coating guns, you get a powder coating system that is productive, cost effective and flexible.
Click here for the Complete Range of Quick Color Change Solutions pdfs
For more information on these Gema products, contact Karen  Walters by email kwalters@gema.us.com or phone  317 298 5072
Check GemaPowderCoating.com to see all the outstanding products they offer