Do you use sand or mineral grit blast media to clean metal objects prior to coating? If you do, you might not even be aware you have a much better, DUST FREE alternative: Grittal® from Vulkan Blast Shot Technology.
Grittal® was developed by Vulkan as an alternative to high consumption, dusty mineral abrasives.
You can SEE the difference!

Grittal® is virtually DUST FREE therefore allows for excellent vision while blasting and helps control the blasting process.  It is used in air blast systems and in centrifugal wheel blast systems.
Grittal's® exceptional durability results in a consistent work mix, constant roughness values and guarantees quality adhesion for subsequent coatings.  It also offers additional economical and environmental advantages:
The extremely high durability of this rust free stainless steel grit reduces the amount of abrasive consumption by a factor of 30 – 100, therefore minimizing the amount of waste that is generated.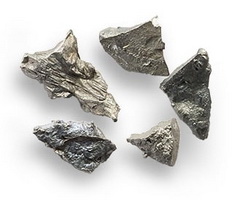 Grittal®  offers the following advantages:
Great durability
Short blasting times
Bright appearance
Rust-free surfaces
Can be used in centrifugal wheel machines as well as air blast systems
Low waste disposal costs
Dust-free blasting process
Using Grittal® results in a 50-85% blast media cost savings.
Grittal® is available in various sizes and two hardness levels to suit any blasting requirements.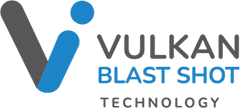 About
Vulkan Blast Shot Technology is the leading North American distributor of cast stainless steel shot and dust free grit abrasives manufactured at their head office in Hattingen, Germany. Along with these patented products, Vulkan also distributes cut wire abrasives of various alloys.
They also offer complimentary on-site technical advice and equipment evaluations. We pride ourselves in exceptional customer service from administration to shipping to outside sales and support.
Vulkan Blast Shot Technology has been a pioneer in the stainless specialty abrasives industry for more than 25 years.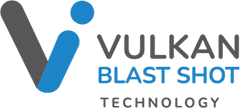 Vulkan Blast Shot Abrasive Technology
Supplier of highly efficient, durable &  reusable non-rusting stainless steel blast shot and grit.
Brantford, ON Canada
Phone:  519 753-2226
Toll free: 800-263-7674
Email: vulkan@vulkanshot.com
Website: www.vulkanshot.com/