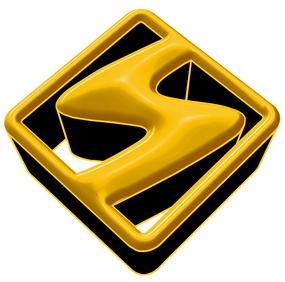 Syntec Systems Corp
Saukville, WI 53080
Contact info:
Bradley Collins:  608-630-3424 
Email: Bradley@syntecfinishing.com
Never Used Powder Coating System
Cure Oven, Powder Booth and Sand Blast Booth with Reclaim System
Manufactured by Rohner,  Located in Texas

Please contact Brad for pricing: 608-630-3424
Email: Bradley@syntecfinishing.com

(1):   10'W x 10'H x 20'L Batch Cure Oven
Specifications:
Overall Dim: 12'-8″ W x 11'-4" H x 26'-6″ D (Dimensions confirmed during approvals)
Product doors: (1) Set of insulated product doors 10'-0" W x 10'-0" H clear opening Performance
Temperature:  160 – 450 deg. F (500 deg. F maximum)
Burner input:  1.5 Million BTUH
Product Capacity:  10,000 pounds of steel per hour
Circulation Blower:  14,000 CFM; 10hp. for a minimum of 6.5 air turnovers per minute.
Exhaust Blower:  800 CFM; .5 hp, sized for 2 gallons of solvent per hour
Oven is ready to ship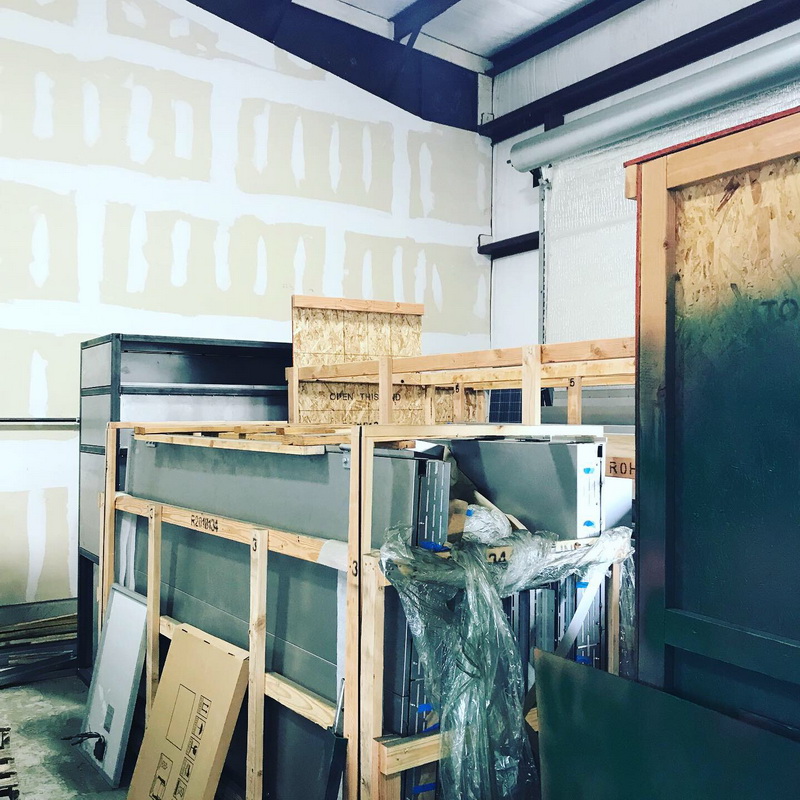 (1): 12'W x 12'H x 20'L Sand Blast Booth with Reclaim System

Overall Dim: 12'-8" W x 12'-4" H x 24'-8" D
Product doors: (1) set standard product doors, 11'-0" W x 10'-0" H with double baffled inlet air.
(Dimensions are approximate and will be verified on approvals)
Specifications:
• Blast enclosure constructed using 12 ga. wall panels and ceiling panels from galvanized sheet steel cold formed for field nut and bolt assembly. Note 18 ga.construction may require lining or alternative coating protection to avoid excessive abrasive wear not included with equipment.
• (7) Industrial UL listed fluorescent four tube light fixtures, 115V-277V/1/60hz dual voltage electronic ballast with one set of color correct T8-32W fluorescent lamps. Fixtures to be located in ceiling, and wall panels and supplied with angle mounting frame, open cell adhesive backed foam, with ¼" Lexan abrasive resistant lens.
• (2) baffled air intake plenums located in front product door panels
• (1) each Rohner CM10000 collector modules: (1) each 24" class 2 backward inclined direct drive fan with 15 hp. motor rated for 10,000 CFM @ 5" S.P. Each module has cellulose 14" x 36" primary cartridge filters rated for 99.9% efficiency and 24" x 24" final HEPA filters rated for 99.97% efficiency. Each module has back pulse cleaning solenoids with pre-plumbed and wired. Modules are constructed using powder coated steel. Each collector comes with dust collection drawer on rollers for easy access.
• (1) each CMFC10: Filters are protected from direct blast by louvered and hinged access doors.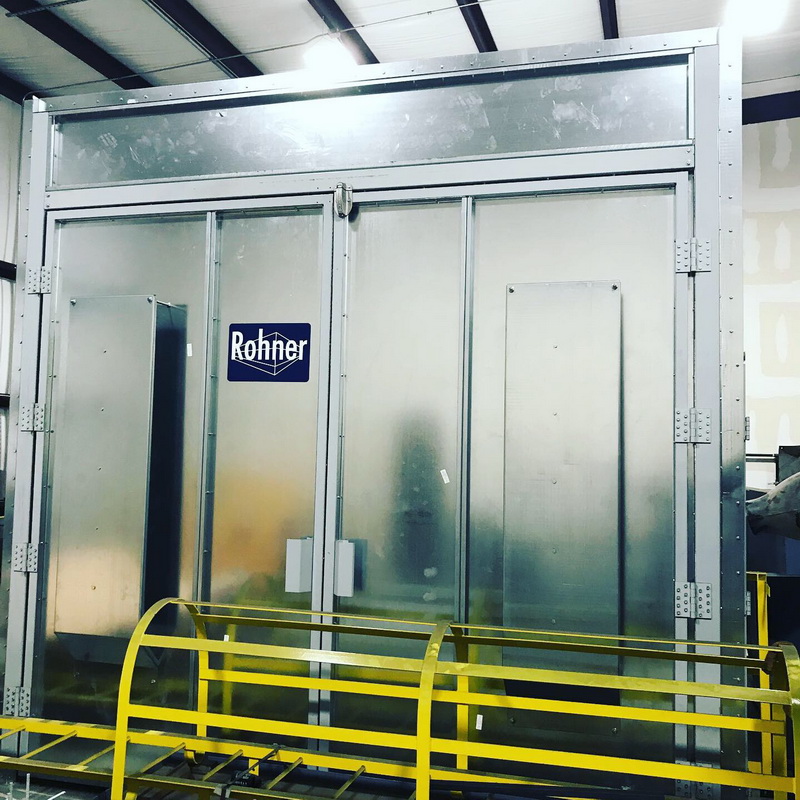 (1): 12'W x 12'H x 20'L Batch Powder Booth
Specifications:
Exhaust- (1) 10,000CFM Cartridge collector module mounted in rear of booth
Intake- Passive air pulled through filtered product doors.
Overall Dim: 12'-4″ W x 12'-2" H x 24'-5″ D (includes module depth)
Product doors: One set of filtered product doors, 10'-0"W x 10'-0"H clear opening
(Dimensions are approximate and will be verified on approvals)
Note: Conveyor support by others.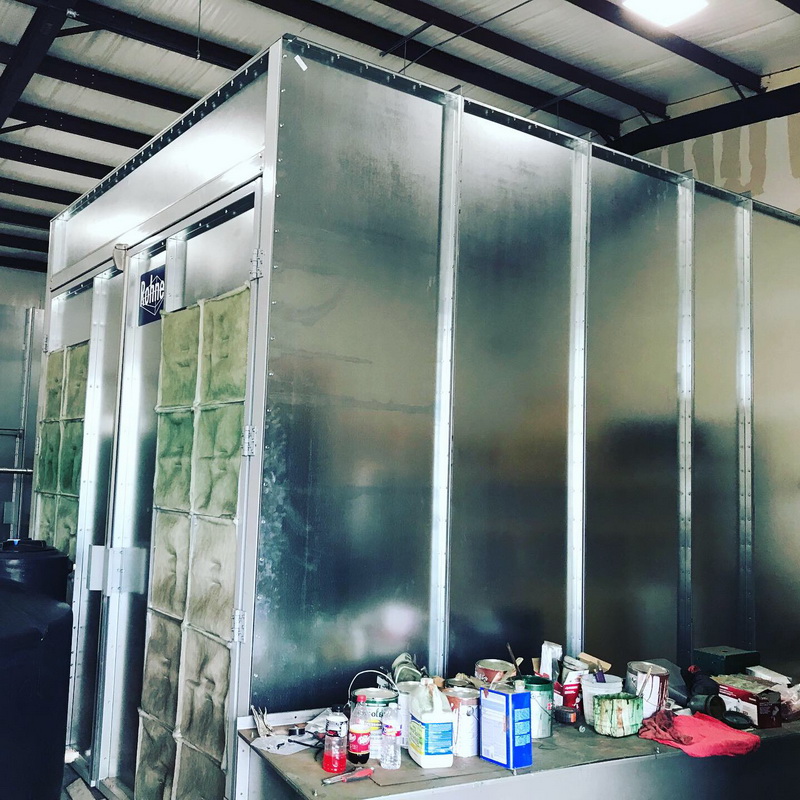 Syntec Systems is building new finishing Systems and warehousing Complete Systems at our facility in Saukville, WI.
Syntec has Pretreatment Washers, Powder Booths, Powder Guns, Cure Ovens, Dry Off Ovens, Monorail, Chain, Burn Off Ovens, and a lot more!
Please contact Brad: 608-630-3424
Email: Bradley@syntecfinishing.com