Powder Coat Oven and Spray Gun System for sale
Contact Craig 337-532-0733 or craiggriffith77@gmail.com
Scroll down for pictures
Oven is roughly 12′ L x 6'W x 4′ H
Connects to conventional 3 prong 240V dryer plugs (2 required)
Has 4 sides and a top but NO bottom and NO doors; it was originally designed to be handled with a forklift.
The components to be coated were set up on the shop floor then the oven was set over them with the forklift.
Knowing that many potential buyers may not have access to a forklift, the oven was reconfigured to include a mechanical device to lift one end of the oven to provide access for component set-up and removal (see pictures below)
The lifting system is powered by a 12 volt battery (included) and controlled by a wireless remote control.  Download the video
Spraying gun system – SpectraCoat ES03 for industrial use.
System and oven work great.
Asking  $4450.00 or best offer.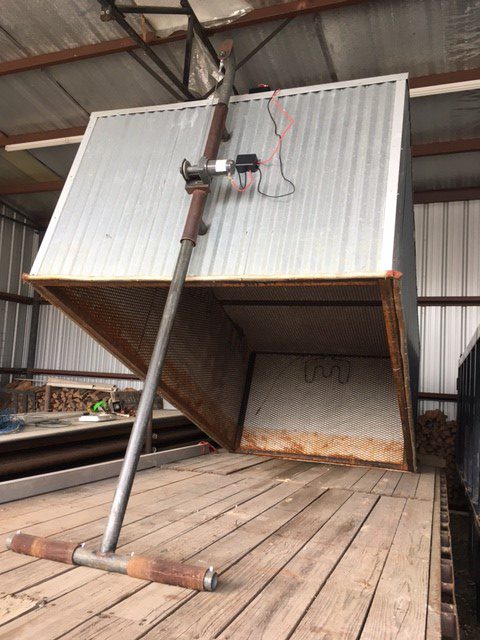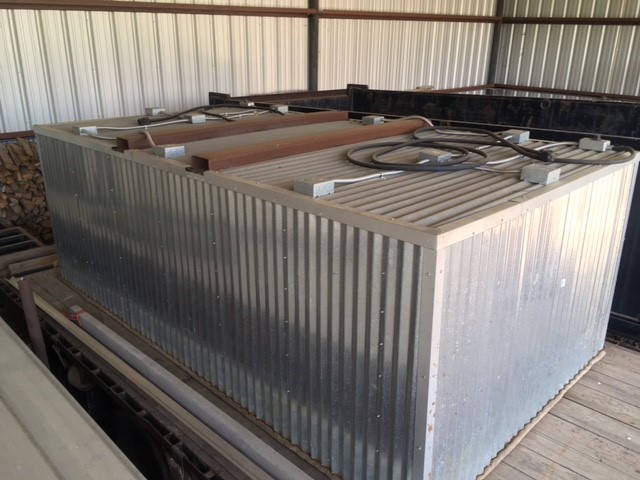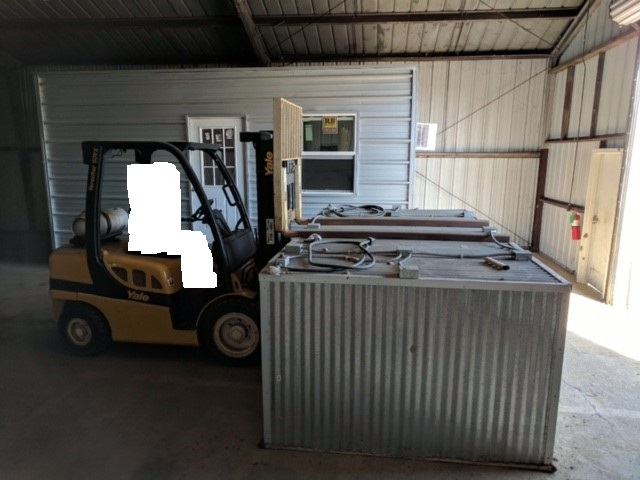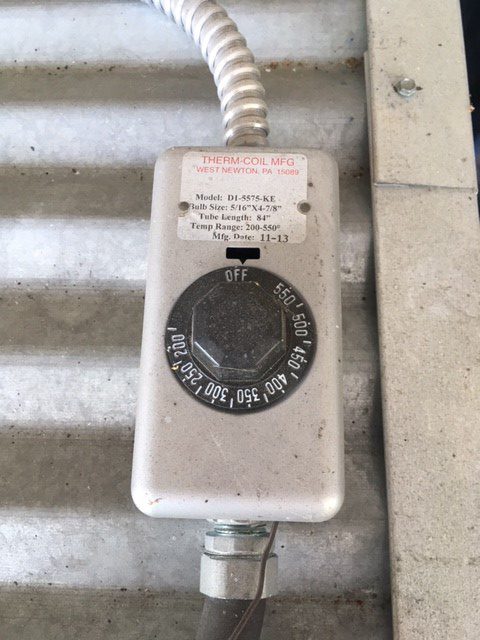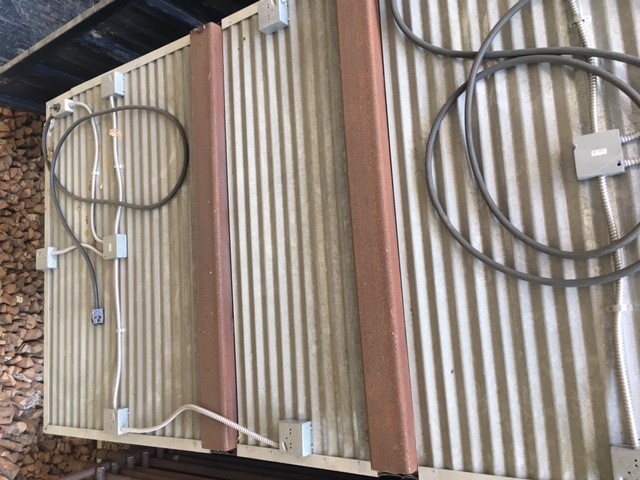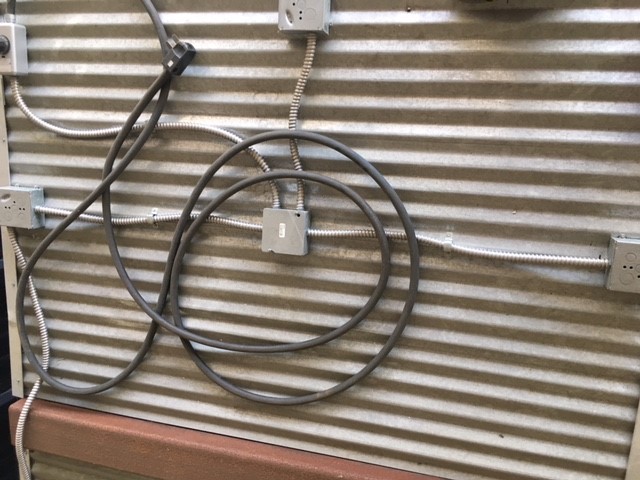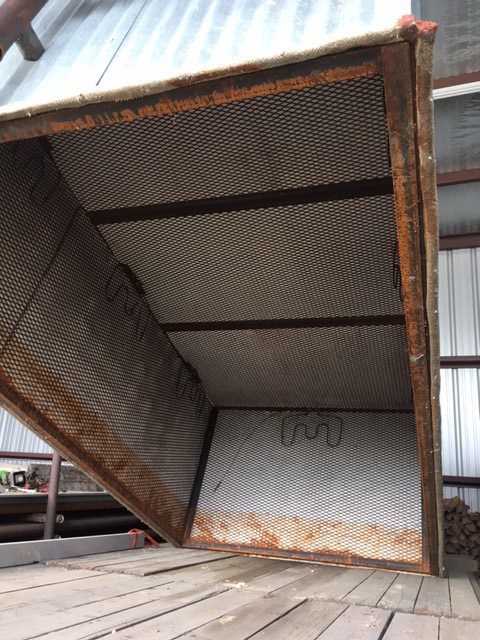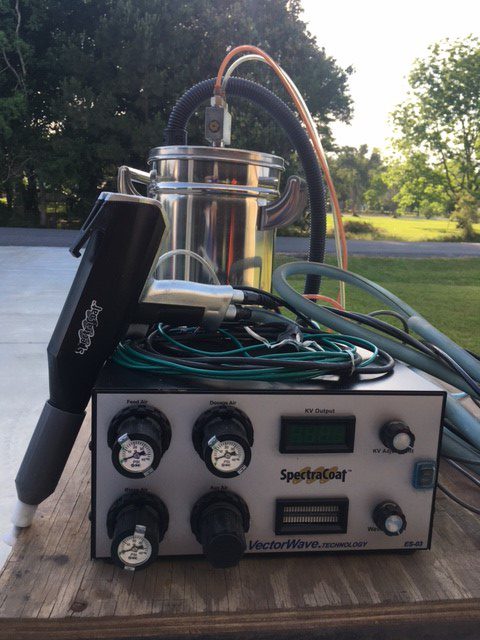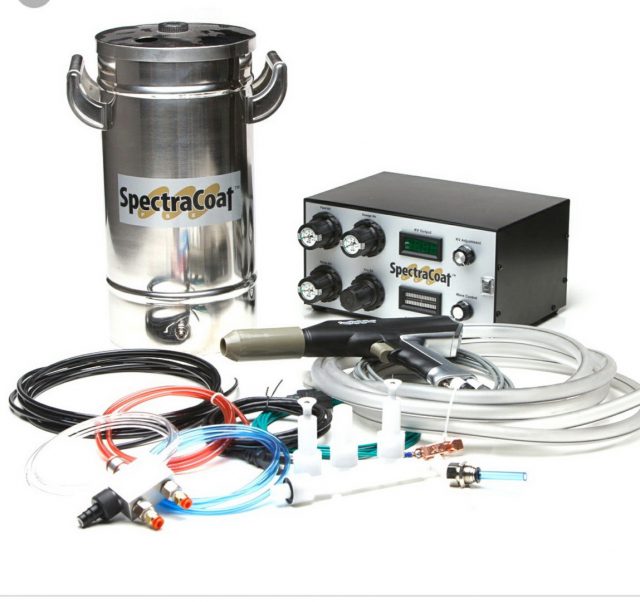 Contact Craig 337-532-0733 or craiggriffith77@gmail.com