Powder Coating Cure Ovens
Powder Coat Ovens


Industrial Cure Ovens
To powder coat, you will need some type of powder coating cure oven – an industrial cure oven. You need an oven that is capable of sustaining 450 degrees F and is big enough for your parts have to fit inside.  The powder coating cure oven you choose is determined by the parts you will be curing.
See this very informative article by Reliant Finishing Systems:
What Size Powder Coating Oven Do You Need?
You also have to choose electric or gas powdered, batch or automated.  There are many industrial cure oven suppliers. When comparing among them, be sure you are comparing apples to apples. You can even build your own oven.
For lots of information on building your own cure oven, see the Powder Coating Ovens section of Powder Coaters Corner. 
​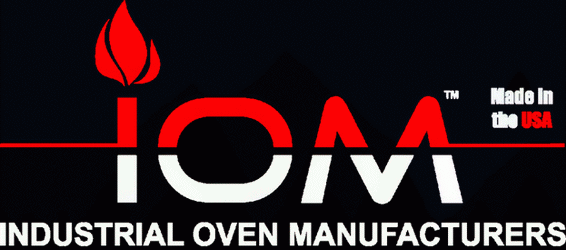 Premium Quality Ovens specifically for Powder Coat Curing
and other Steel Heat Treat applications.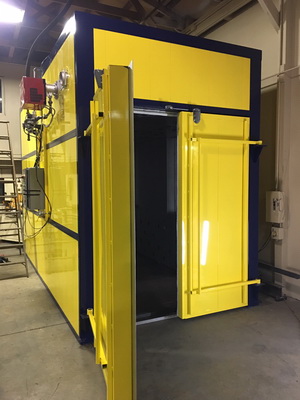 Years of experience with a fresh approach…
If you are looking for Practical Designs, Premium Quality, and a partner that puts you first, please contact us for a consultation.
–
Ph (419) 982-5531          Fax: (419) 853-1038

Email: info@IndustrialOvenMan.com
Website:  www.IndustrialOvenMan.com
admin:  14741 Winter Road, West Salem, OH 44287
fab:  14866 N Elyria Road, West salem, OH 44287
Syntec Systems Corp.
We Have New and Used Ovens

Cure Ovens, Infrared Ovens, Batch Ovens, Dry Off Ovens,
& Complete Powder Coating Systems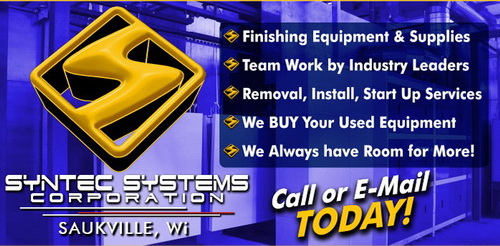 Syntec is a veteran owned &  operated company with over 30 years of experience in the finishing industry
.
Bradley Collins: 608-630-3424
Email: bradley@syntecfinishing.com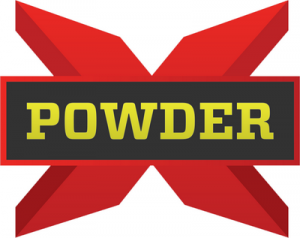 Powder-X Coating Systems
Industrial Cure Ovens
Toll Free: 888-326-4840
Contact: Joey Golliver /Owner
Email: info@powderx.com
Website: www.powderx.com
The leader in the powder coating industry,
Powder-X Coating Systems is your #1 source for all your
powder coating cure oven and other equipment and training needs.

Ideas For Today With Tomorrow In Mind
Batch Curing Oven
Continuous Curing Oven
Flat Line Curing Oven
Multi-zone Batch Curing Oven
Low Temp Textile Screen Oven
Contact info
Phone: 706-356-8190
Toll free: 888-RAYPAUL (729-7285)
Email: greg@raypaul.com
–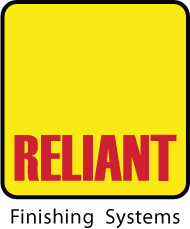 Reliant Finishing Systems
Industrial Cure Ovens
2541 Highway 67 South
Somerville, AL 35670
Phone: (256) 355-9000
Email: info@reliantfinishingsystems.com
Website: www.reliantfinishingsystems.com
U.S. Manufacturers of High-Performance
Equipment for Powder Coating, Waterborne,
and Conventional Wet Paint

New & Used…
Powder Coat Equipment
Powder Coat Guns
Washers-Batch & Multi Stage
Powder Coating Cure Ovens, Dry off, Burn off Ovens
Spray Booths-Wet & Dry
Conveyors
Powder coating Oven Suppliers 
Asia Sourcing Corp .com


Steel Caster Wheels for cure ovens.
610 Monroe Avenue
Memphis, TN 38103
Phone: (901) 647-2464
Blasdel Enterprises, Inc.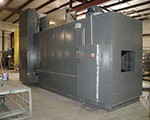 High velocity air convection ovens- recirculate air at high velocities to remove solvents and water from coatings and accelerate the cure.
495 West McKee Street
Greensburg, IN 47240
Toll free:  800-661-3213
Catalytic Industrial Systems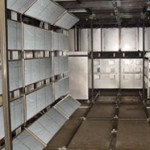 Combination infrared and convection cure ovens – "the best of both worlds". The infrared portion of the oven gels or sets the powder coating, which accelerates the cure ahead of the convection soak portion that completes the cure.
713 N. 20th Street
Independence, KS 67301
Toll Free: 800-835-0557
Col-Met Engineered Finishing Solutions

The industry leader in batch and process ovens. With a range of powder coating ovens to choose from, each oven features innovative design and craftsmanship to meet a variety of consumer needs from small batch paint booth cure ovens to heavy equipment ovens.
2975 Discovery Blvd.
Rockwall, TX 75032
Toll Free: 888-452-6684
Read the PCO post about Col-Met Engineered Finishing Systems
Combustion & Systems, Inc.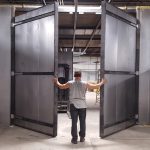 Industry leader in custom design, manufacturing  and installation of  cure ovens. Call us before you buy used!
116 North Walnut Street
Rising Sun, IN 47040
Phone:  (812) 308-1046
David Weisman, LLC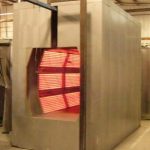 Manufactures industrial infrared & hot air convection cure ovens & combination infrared/convection powder coating ovens
30 Mill Valley Lane
Stamford, CT 06903
Phone: (203) 322-9978
Davron Technologies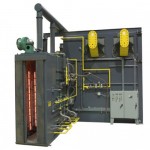 Rugged powder coating ovens made in America.  Our powder coating cure ovens are robust and provide unmatched airflow distribution throughout the oven chamber. The airflow distribution system ensures a tight temperature tolerance throughout the entire heated chamber.
4563 Pinnacle Lane
Chattanooga, TN 37415
Toll free: 888-263-2673
Phone: (423) 870-1888
Engineered Finishing Systems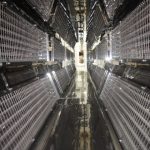 Design and build a full selection of dry-off ovens, curing ovens and dehumidification systems. Configured to ensure uniform curing, our custom-designed systems deliver the highest quality coating finish.
390 East Congress Parkway, Suite J
Crystal Lake, IL 60014
Phone: (815) 893-6090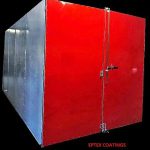 EPTEX Coatings
A leader in batch oven technology with a full line of industrial batch ovens, gas or electric. We are the manufacturer, and we are uniquely capable of supporting each system from top to bottom. Each batch oven can be customized to meet your company's unique requirements. All equipment is manufactured in the United States.
5559 El Paso Drive
El Paso, TX 79905
Phone: (915) 313-9333
The Fab Shop


Manufactures powder coating ovens and is operated by a Father/Son team.  You'll appreciate the craftsmanship.
206 Sewell Street
Welcome, MN 56181
Phone: (507) 728-8550
Website:  www.powdercoatovens.com
Fostoria Process Equipment
Producing innovative, industry leading electric infrared and convection process ovens for industrial and commercial markets.  Featuring our Unique Modular Design .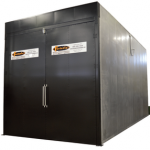 1200 N. Main St.
Fostoria, OH 44830
Phone:   (423) 477-4131
Toll free:  800-495-4525
GAT-General Automatic Transfer Co.

Our convection cure oven utilizes indirect air impingement along with heated air to cure the part thus assuring uniform heat transfer and virtually eleminating "Cold spots" and thermal stratification and resulting in even heat top-to-bottom throughout the oven.
100 Larkin Williams Ind. Ct.
St. Louis, MO 63026
Phone: (636) 343-6370
The Grieve Corporation
Industrial cure ovens available in wide range of designs for your powder coating application.
500 Hart Road
Round Lake, IL 60073
Phone: (847) 546-8225

Heraeus Noblelight America LLC

High Efficiency Process Heating Redefined! We manufacture natural gas or propane fired industrial catalytic infrared heaters, dry off ovens, finishing ovens and powder coating ovens that emit infrared heat through a safe, flame-less heater technology producing a uniform low intensity heat.
1520 Broadmoor Blvd, Suite C
Buford, GA 30518
Phone: (678) 8356207
HAS Makina Kimya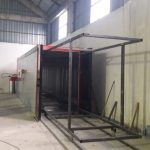 Manufacture of powder coating cure ovens.
Onstanbul, Turkey
Phone: 00905321775803
Fax: 00902124857355
Heat-Pro™ by LEWCO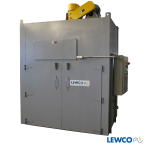 A complete line of quality industrial ovens: walk-in ovens, cabinet, bench, baking, conveyor and electric ovens for powder curing, drying and heat-treating applications powered by steam, electric, gas or thermal fluid heat.
706 Lane Street
Sandusky, OH 44870
Phone: (419) 625-4014
Herr Industrial, Inc.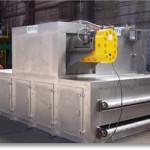 Custom designed convection cure ovens.
Convection ovens use fan pressure, as well as natural convective force, to circulate heated air within an insulated enclosure. Typically gas fired, convection ovens can be direct-fired or indirect-fired.
Toll free: (800) 700-HERR
Hix Thermatrol
Customized industrial conveyor ovens and drying systems
1201 E 27th TER
Pittsburg, KS 66762
Toll Free: 888-702-3457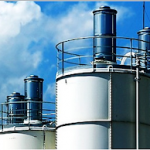 Industrial Concepts & Technology, LLC
Powder coating cure ovens
13006 Shamus Ct
Louisville, KY 40299
Phone: (502) 523-4258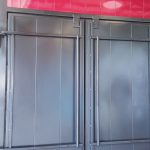 Industrial Oven Manufacturers
Your go-to source for industrial oven products & solutions. Practical Solutions and Premium Quality at an Investment Value you deserve. Made in the USA!
14741 Winter Rd
West Salem, OH 44287
Phone: (419) 982-5531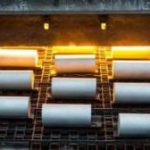 Infrared Heating Technologies
Industrial oven manufacturer. Made in the USA.
2010 Hwy. 58, Suite 2120
Oak Ridge, TN 37830
Phone: (865) 535-0050
Intech Services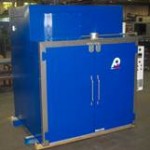 Featuring Precision Quincy industrial cure ovens
211 Lake Drive, Ste. J
Neward, DE 1970
Phone: (302) 366-8530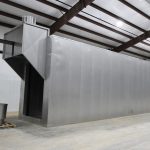 Intellicure
Continuous Process and Batch Ovens- 4" Aluminized wall and roof Panels- Adjustable distribution nozzles- Maxon Burners
– Twin City Fans
193140 Amaranth e/l Townline
Grand Valley, ON l9w 0m3  Canada
Phone: (416) 567-6048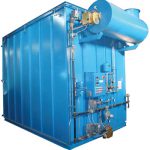 Jackson Oven Supply, Inc.
Manufacturer of industrial ovens and afterburners with more than 40 years of experience. ISO compliant. 
3507 Wayland Dr.
Jackson, MI 49202
Phone: (517) 784-9660
Fax: 517-784-9670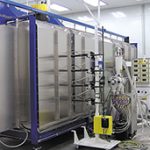 JB Finishing, Inc
Powder coating, paint and HVAC solutions.
100 Brydon Drive, Unit F
Etobicoke, ON M9W 4N9
Canada
Phone: (416) 749-6168
LaX Engineered Solutions LLC
Custom industrial ovens
S40 W24080 Rockwood Way
Waukesha , WI 53189
Phone: (262) 408-5583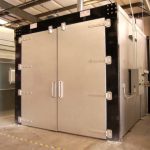 Oven Empire Manufacturing
 We Manufacture Ovens. You can't find better Ovens for the price.
3211 E. Eloika Lake Road
Deer Park, WA 99006
Phone: (714) 767-5592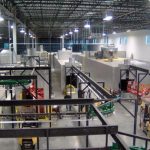 Palmer Mechanical, LLC
Specializing in finishing equipment installation, finishing equipment removal and relocation, industrial oven modifications/repair, overhead monorail conveyor installation/repair.
2896 T.R.7
Brinkhaven, OH 43006
Phone: (330) 231-5415
Pneu-Mech Systems Mfg. LLC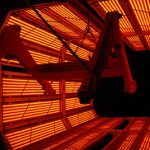 Manufactures dryoff and cure ovens for powder coating. We are experienced in low and high temperature ovens utilizing gas, steam, electric, infrared, IR booster, burn off, UV and convection technologies. We build exactly the oven to match a customer's process. Low or high temperature construction – continuous drying tunnel ovens – batch ovens – controlled air velocity – forced air ovens for powder or liquid paint.
201 Pneu-Mech Drive
Statesville, NC 28625
Phone:  (704) 873-2475
Precision Quincy Corporation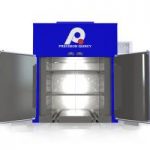 Manufacturer of industrial ovens for any coating, curing, heating, or drying process.
483 Gardner Street
South Beloit, IL 61080
Phone: (302) 602-8738
Radiant Energy Systems, Inc.
At the forefront in the design and construction of high quality process heating systems utilizing the latest in hot air ovens and infrared drying and curing technology.
175 N Ethel Avenue
Hawthorne, NJ 07506
Phone: (973) 423-5220
Rapid Engineering LLC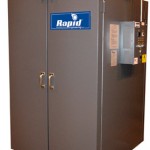 Industrial process and finishing equipment consists of batch ovens, dry-off and cure ovens, custom ovens and custom finishing equipment.
1100 7 Mile NW
Comstock Park, MI 49321
Phone: (616) 784-0500
Raypaul Manufacturing
Flash Tunnel Curing Ovens, Continuous Curing Ovens, Flat-line Curing Ovens, Multi-zone batch Curing Ovens, and custom applications.  
205 Silo Lane
Lavonia, GA 30553
Toll Free: 1-877-RAYPAUL (729-7285)
Phone: (706) 356-8190
Red Line Industries LTD

Powder curing ovens
7 Kaliandas Udyog Bhavan, Prabhadevi
Mumbai, Maharashtra 400025
India
Phone: +91 22 2432 4737
 SSM Industries llc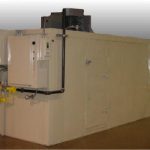 We manufacture a variety of quality gas-fired and electric Iidustrial cure ovens.
8553 West Chicago
Detroit, MI 48204
Phone: (313) 931-6880
System Technologies, Inc.


Powder coating cure ovens
310 N. Mitthoeffer Road
Indianapolis, IN 46235
Phone: (317) 895-5970
Trimac Industries, LLC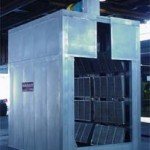 Manufacturer of batch ovens & oven systems for the curing & drying needs of the powder coating
12601 Kaw Dr # C
Bonner Springs, KS 66012
Phone: (913) 441-0043
TTX, Inc.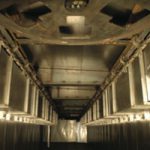 Our ovens feature aluminized steel interiors and exteriors with blowers, fans and ductwork sized for optimal air circulation.
1155 S. Neenah Ave.
Sturgeon Bay, WI 54235
Phone: (920) 743-6568
Wisconsin Oven Corporation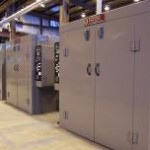 Industrial oven manufacturer for 40 years.   
2675 Main Street
East Troy, WI 53120
Phone:  (262) 642-3938
Related Resources
 Powder coating oven | Industrial Cure Ovens