As a powder coater, you know how to powder coat a product, but can you be running your operation more efficiently?  Experts in the Industry can help.
The Powder Coating Institute's Powder Coating Show in 2018 featured numerous presentations from many experts in the Powder Coating Industry.  Below are links to some of the most informative presentations.
Pick the ones that interest you the most or read through all of them.
The presentations are all in pdf, "bullet-point" format and each contains a wealth of information to help you optimize your profits.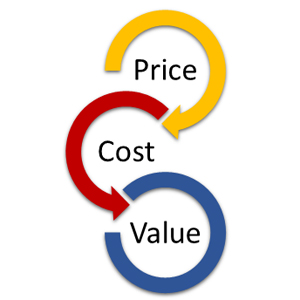 Top 10 Fundamentals – Hale and Owens  – Understanding the expectations of your coating; The importance of pretreatment, Understanding racks, fixtures & hanging, Application setup and performance; Operational procedures; Understanding applied costs; Understanding curing methods; Understanding testing and measuring for quality assurance; Understanding post-coating handling methods; and The importance of safety
Raising the Quality Bar – Gehman and Saddler – What does quality look like? It's tempting to cut corners to try to save money, but does it cost you more in the long run? Learn the alternatives.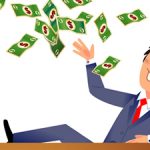 Determining True Applied Cost – Withers – What does it really cost to apply powder coating? Theoretically applied cost takes into consideration the powder formulation, the transfer efficiency and the film thickness of the applied coating.  However, REAL applied cost doe not consider rework, labor, overhead, etc.  Learn  how specific gravity, line density, excessive film build, spray-to-waste all affect your TRUE applied cost.
Responsibilities & Liabilities for Powder Coaters – Cravens- Custom coaters are contractors with specific responsibilities. Successful powder coaers take a pragmatic and proactive approach to avoid legal problems.  Read the presentation and Case Study and learn.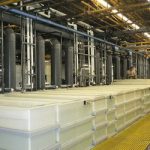 Optimizing and Reducing Costs of Operating your Batch Powder Coating System – John Cole – A very important presentation for all coaters!  Hunting down and eliminating hidden costs; pay attention to the details. 
Optimizing Your Batch Operation – Pretreatment-  Patel – Define the process: what is the substrate you need to treat? what soils are you removing? what is your water quality? what type of equipment do you need?  All these answers and more.
Pretreatment – Understanding your Options – Schimpff – Pretreatment isn't as basic as you might think.  There are literally dozens of options to choose from and understanding these options, picking the right one(s) for your operation are critical decisions this presentation will help clarify.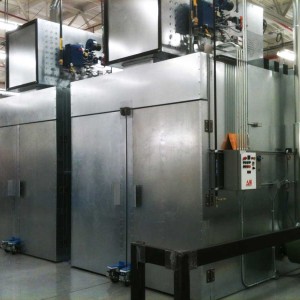 Optimizing Your Batch Operation – Ovens – Sudges – Learn all about dry off and cure ovens: the importance of correct air flow, parts utilization in your oven for maximum efficiency and lower real operational costs;  the importance of consistent cleanliness and maintenance.
Minding Your Business – Right Time to Replace Equip – Mohar- Considerations discussed: safety, end of life, process changes, technology improvements, energy concerns and employee skill sets.
 Minding Your Business – Keeping Skilled Workers – McBride – Every business owner knows how expensive employee turnover can be.  Learn how to keep your trained, skilled workers.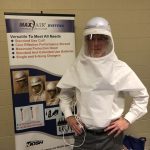 Safety – Everyone's Responsibility – Mancini- Thies- Korecky – Safety awareness is vital when working around a metal finishing pretreatment line.  Learn how to read chemical safety sheets, MSDS, how to handle chemicals, what to do if you're exposed. Personal protection equipment is important.


Architectural Powder Coatings – Withers – The characteristics, advantages, disadvantages, uses and typical applications of the different powder formulations with special emphasis on architectural  powder coatings.
Source: PCI Powder Coating 2018, March 2018