Therma-Tron-X, a leading manufacturer of  industrial finishing systems and waste water treatment systems commemorated 50 years from its founding in 1969.  From conception, TTX's objectives have emphasized innovative solutions and designs, quality craftsmanship, and continuous improvement.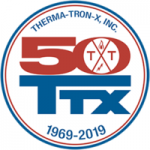 Having grown to over 250 team members today, the organization maintains the same intent and is a recognized leader in the design and manufacture of Industrial Finishing Systems and Industrial Water Treatment Equipment through-out the world.
"The last 50 years have given us plenty of reasons to celebrate," said Brad Andreae, COO, Therma-Tron-X, Inc. "Our industry has progressed in all areas including quality, technological advancement, and service to our customers. Through the years, TTX has played a critical role in defining the paint finishing business and we are proud of our involvement in bringing the industry to where it is today. Metal finishing isn't just for aesthetics anymore, but plays a huge part in the function, quality, and durability of the part. There are many challenges on the horizon, but our future looks very bright."
Then and Now
Therma-Tron-X Inc. (TTX) was founded in 1969 as a manufacturer of Industrial Ovens. Otto Andreae and Rusty Sherman brought their up-start business to Door County, Wisconsin and began fabricating in an old apple warehouse. Brad Andreae, Otto's son, jumped in to assist his father, working round the clock to get the business off the ground.
It wasn't long before TTX was able to broaden the company's vision to include an array of different technologies, including spray washing products and automated finishing systems for high performance industrial applications. A loyal following of global clientele soon followed. Today, the TTX team continues to work closely with clients and leverage their 50 years of industry experience to deliver customized solutions that continue to exceed expectations.
TTX's vision is to engineer, manufacture, install, and service world-class finishing, water treatment, and material handling systems. Therma-Tron-X hopes to inspire lifelong relationships by demonstrating extraordinary passion, hard work and integrity in all that they do with steadfast loyalty and support for those they serve: their employees, their communities and their customers. Throughout the years, TTX has continually focused on developing solutions to meet the needs of the ever-changing finishing industry.
A Golden Year of Celebrations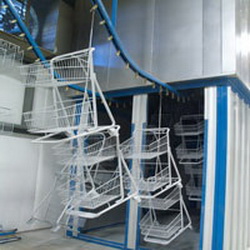 TTX kicked off its 50th year in a series of events in 2019.
Celebrations included a special event to mark the anniversary celebration and each of the trade shows and conferences that they attended featured their 50 years of success.
"As we celebrate this milestone, we look forward to another 50 years of growth and accomplishments," said Mr. Andreae. "We've seen a lot of changes over the years, but one thing remains the same – the value of our Therma-Tron-X family is as solid as the products our people manufacture".

Your best finish starts with us!