Sandblast Containment Enclosure
Trailer Mounted
Price:  $2800.00
Used Trailer Non-DOT
Contact: John Doran
Centreville Manufacturing
 jdoran@centrevilletrailer.com
 410-758-1333 x2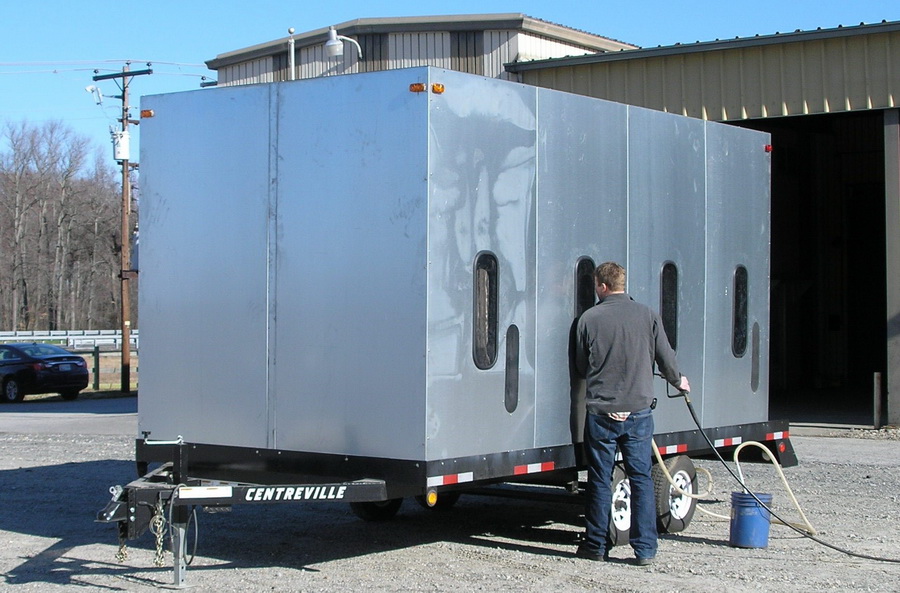 Put large parts or pieces inside this sandblast containment enclosure trailer to clean and prep the parts for painting or powder coating. Sandblasting, power washing, degreasing or phosphate washing can all be performed in this trailer.
The real beauty is that it's mobile; you can do it at your work site!
A Gasoline power washer and the trailer is all that is needed for you to do the work.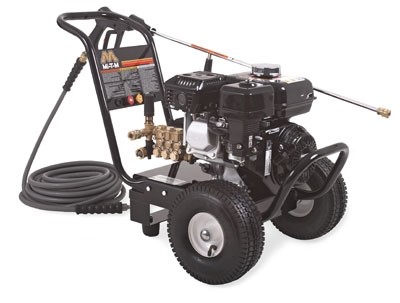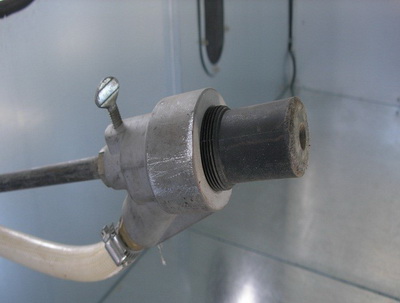 A simple attachment turns your power washer into a sandblaster.
The blasting media is poured into a 5 gallon bucket, and the pickup tube is placed in the sand to draw it up to the blast nozzle. You control the amount of sand being injected into the water stream by adjusting a valve.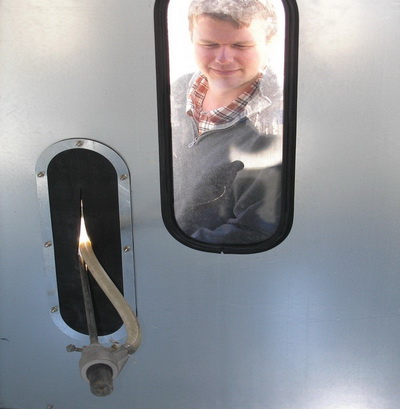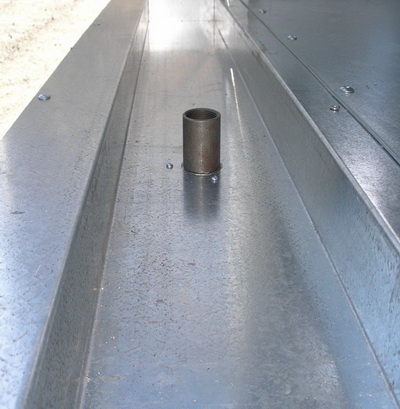 Four windows and "gun ports" are provided on both sides of the trailer. You are high and dry outside of the trailer while the messy work is contained in the trailer.
A trough in the rear of the trailer collects the sand and water mixture. The sand settles to the bottom of the trough while the water rises and runs out of the standoff pipe shown.
You can attach a hose to direct the runoff where you want, or to be collected in a storage tank if desired. The sand or blast media can be dried and re-used in many cases.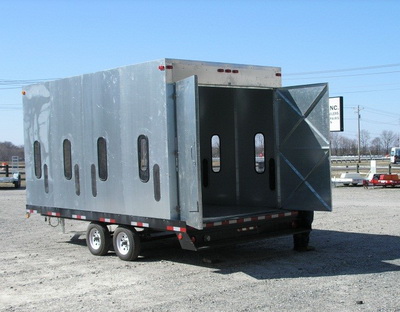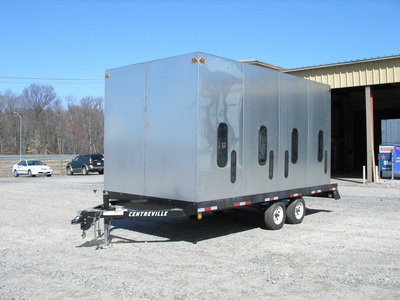 The rear doors open to allow loading large pieces. The trailer tows easily with a standard pickup truck equipped with a ball or pintle ring.
We make the metal enclosure out of galvanized steel panels to resist rusting and corrosion. The windows are made of ¼" polycarbonate sheet plastic and sealed into the wall panels by locking gasket. The door hardware is made of stainless steel to keep the trailer looking good.
Dimensions and Specifications
Overall Trailer Length:  263 Inches
Overall Trailer Width:  97"
Overall Trailer Height:  121-1/2"
Rear Door Opening:  79" tall x 83.5' wide
Inside Enclosure Measurements:  95" tall x 95-1/2" wide x 15 feet deep
Contact: John Doran
Centreville Manufacturing
 jdoran@centrevilletrailer.com
 410-758-1333 x2