May 2-4, more than 70 women representing a variety of suppliers, OEMs, and custom coaters convened at the Hyatt Regency Cleveland at the Arcade in Cleveland, OH. for the Chemical Coaters Association International (CCAI) 2022 Women in Finishing (WiF) FORUM.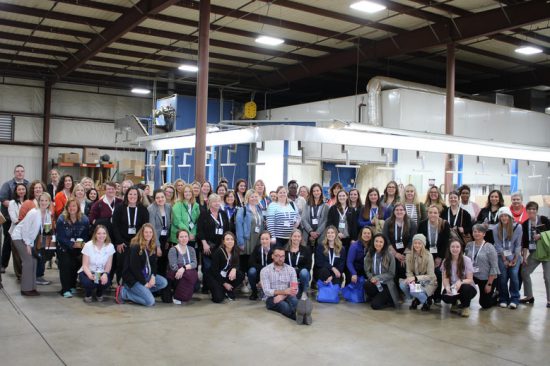 The annual two-day professional development conference has grown in popularity since its inception in 2019 and welcomes all women involved in the industry, from the finishing line to executive management.
The diversity in job function and experience in the industry is a big part of what makes the FORUM so beneficial. Newcomers learn from the experience of industry veterans, and all participants build their professional networks, states Sheila LaMothe, WiF program director.
This year's FORUM attendees included engineers, chemists, production personnel, sales reps, marketing managers, finance, executives, and more.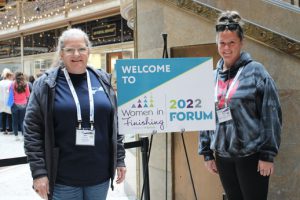 Included in the mix of diverse finishing professionals at the WiF FORUM were the 2022 recipients of the Elizabeth Teska Women in Finishing FORUM Scholarship. Each year the CCAI Finishing Education Foundation Board of Directors selects two recipients of the scholarship which covers registration fees and hotel accommodations costs.
This year's recipients were Julia Brooke, powder coater, Coatings Plus, Boise, ID and Jamie Smith, director of business development, HMC Performance Coatings, Tonganoxie, KS.
Highlights of this year's event included a tour of Keyland Polymer and DVUV where the group learned about UV powders and watched them being applied to products made of MDF. Professional development sessions addressed social media strategies for building your professional and personal brand, wealth management, and an emotional intelligence workshop.
The My Journey to Leadership panel, a FORUM staple, proved once again to be a program favorite and generated great interaction and engagement between the panelists and attendees. These sessions were complimented by a technology session focused on sustainability initiatives in powder coating and a fun team building event at the Rock & Roll Hall of Fame.
Feedback from FORUM attendees is valued greatly and used to improve future events and to offer relevant programming. Comments from this year's participants were overwhelmingly positive and included: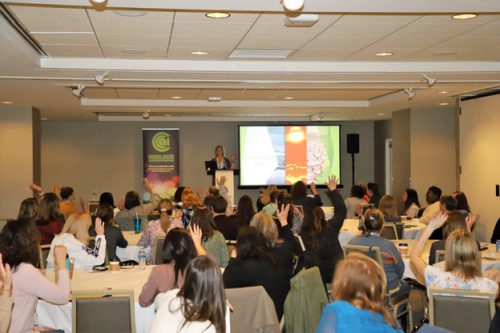 This was one of the most beneficial conferences I have ever been to. I learned so much and felt this was a time of professional development and networking.
A great conference! I have never walked away from a conference feeling happy and satisfied. A wonderful group of people.
Really enjoyed the technical components. I think these are really valuable.
One of the best business forums that I have attended. From the attendees to the speakers, it was informative and fun!

Dates and location of the 2023 WiF FORUM will be announced soon.
For more information on Women in Finishing and upcoming WiF events, visit www.womeninfinishing.org or contact Sheila LaMothe at 941-373-1830 / sheila@goyermgt.com.

Contact:
Sheila LaMothe
sheila@goyermgt.com
859-356-1030