Because of the insanity of 2020 when all of us got locked down, everybody locked inside their homes, and all in-person meetings cancelled, the Coating Industry in general, the Powder Coating Industry specifically, like all others, had to find a way to adapt…and adapt they did!
For better or worse, working from home and Zoom meetings became the norm; social media, already a big part of our communication, suddently became essential for marketing efforts. But the biggest and, in PCO's opinion, the best thing to come out of our "isolation" was the increase in PODCASTS.
Even if you had never listened to a podcast before in your life, you most likely became an avid listener by the end 2020. But, sometimes we're confronted with too much of a good thing; everybody and his brother suddenly became a video broadcaster. How do we choose among the many podcasts! We all only have limited time.
The number of Coating Industry Podcasts jumped from probably one or two prior to 2020, to a dozen or more today mid-2021, too many for one person to follow on a regular basis.
PCO has chosen four Coating Industry Podcasts I personally keep track of even if I don't have the time to listen to every single episode. I chose these specifically for their relevance to Powder Coating.
Here are my four choices of Podcasts I believe you will want to check out if you're a Powder Coater: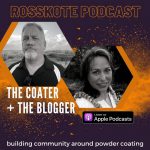 Powder Coater Podcast 
The RossKote Podcast by husband and wife team, Kim and Ross Scott,  powder coaters themselves in HI (Maui Powder Works), is a weekly podcast by custom powder coaters for custom powder coaters.  They are out to help this niche audience learn industry secrets, discover new products & meet influencers to grow their powder coating business.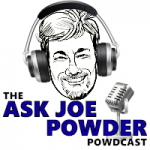 Ask Joe Powder Powdcast
Sponsored by Gema (Gema Powder Coating) Ask Joe Powder Powdcast (not a typo) brings you the news and answering your questions about powder coating technology with two episodes a month, average 27 minutes an episode so you don't have to commit too much time to get educated.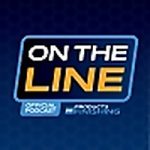 On The Line
Also sponsored by Gema, On The Line is a Podcast for Coaters and Finishers.
The official podcast of Products Finishing. We present stories from the world of coating and finishing in the voices of those who are in the trenches doing the work. If you're into powder coating, e-coating, anodizing, electroplating, industrial painting or any other surface finishing topic, this is the podcast for you.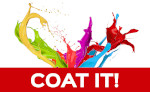 Coat It!
Paint & Coatings Industry's  Coat It! Podcast features interviews with coatings industry experts on the latest trends in our industry. With one episode per week and an average episode length of just 20 minutes, you don't have to commit much time at all to get lots of information.

While these four Podcasts are PCO's current favorites because they have more episodes specifically relevant to powder coating, there are, of course, many other Podcasts with episodes related to other sectors of the Coating Industry. You might want to check out a few of these as well.  Feedspot has their own Top Ten Coating Industry Podcasts list. I strongly suggest you look at their list.