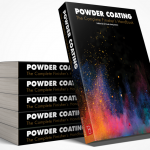 PCI's
Powder Coating: The Complete Finisher's Handbook
5th Edition
This 485-page handbook is a comprehensive guide for everyone performing powder coating operations and for those interested in learning more about powder coating technology.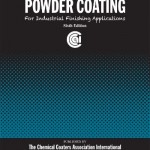 The 6th Edition of the Powder Coating for Industrial Finishing Applications is now available and includes graphics in Color! The manual has been completely redesigned and rewritten from the ground up, employing a diversified list of authors, each providing a unique perspective on powder coating that differs from the previous editions.
The contents of this manual covers the basic information required to set up and operate a powder coating line, manage the process, and the cost of operation.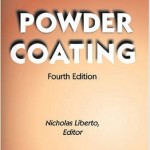 Fourth Edition by Nicholas Liberto from Amazon.com
How to powder coat information on the latest breakthroughs in the industry: ultraviolet-curable materials for plastic and wood products, and improved systems.  Plus tried-and-true guidelines from the previous edition (including material selection, design considerations, surface preparation, quality control and testing, troubleshooting and safety, + more) so you can achieve superior powder coated finishes with efficiency.
PCI Online Store – members only


Sponsored by Gema., this podcast brings you the news and answering your questions about powder coating technology.  Tune in and LEARN!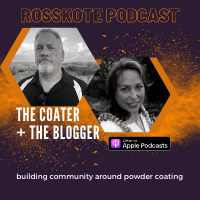 Created by powder coaters for powder coaters of all skill levels.  Featuring Interviews of  powder coating experts & covering trending topics to help powder coaters  effectively grow their business.
Powder Coating Basics:
Powder Coating Ovens:
Powder coating Application:
Pretreatment:
Powder Coating Powders:
Powder Coating Quality:
The Powder Coating Business: Marketing Considerations
Related Resources
How to Powder Coat