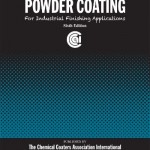 The 6th Edition of CCAI's Powder Coating Manual has been completely redesigned and rewritten from the ground up, employing a diversified list of authors,each providing a unique perspective on powder coating that differs from the previous editions.
The contents of this manual covers the basic information required to set up and operate a powder coating line, manage the process, and the cost of operation.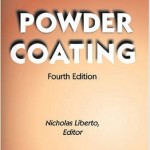 Fourth Edition by Nicholas Liberto from Amazon.com
How to powder coat information on the latest breakthroughs in the industry: ultraviolet-curable materials for plastic and wood products, and improved systems.
Plus tried-and-true guidelines from the previous edition (including material selection, design considerations, surface preparation, quality control and testing, troubleshooting and safety, + more) so you can achieve superior powder coated finishes with efficiency.
Bringing you the news and answering your questions about powder coating technology.  Tune in and LEARN!
Powder Coating Basics:
Powder Coating Ovens:
Powder coating Application:
Pretreatment:
Powder Coating Powders:
Powder Coating Quality:
The Powder Coating Business: Marketing Considerations
Related Resources
How to Powder Coat