The Powder Coating Institute (PCI), the premier association of the powder coating industry, produces a variety of powder coating events to provide training and education to  powder coating professional.
This includes our popular Powder Coating 101 and Powder Coating 202 Workshops held several times throughout the year. Live webinars are also regularly offered on hot topics for powder coaters.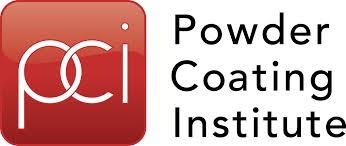 2020 PCI events might be over but if you missed any of them live, you're not out of luck!
PCI's 2020 webinar recordings are available at no charge in our online store.
Check the store HERE for all the available webinar recordings.
PCI 2021 Events
Wednesday, July 21, 2021
Webinar – Bringing Powder Coating In-House
7/21/2021
Time: 11:00 AM – 12:00 PM EST
Tuesday, August 3, 2021
Powder Coating 101 – Powder Coating Done Right: The Basics
8/3/2021 » 8/4/2021
Location: Minneapolis, Minnesota
Wednesday, September 29, 2021
Webinar – New System Design and Judging Its Feasibility
9/29/2021
Time: 11:00 AM – 12:00 PM EST
Tuesday, October 5, 2021
Powder Coating 202 – Powder Coating Done Right: Advanced
10/5/2021 » 10/6/2021
Location: Westland, Michigan
Wednesday, October 20, 2021
Webinar – 3D Vision and Object Perception in Powder Coating
10/20/2021
Time: 11:00 AM – 12:00 PM EST
Tuesday, November 2, 2021
Powder Coating 101 – Powder Coating Done Right: The Basics
11/2/2021 » 11/3/2021
Location: Orange City, Iowa
Wednesday, December 1, 2021
Webinar – Testing Methods and Their Importance for Powder Coatings on Heat Sensitive Substrates
12/1/2021
Time: 11:00 am – 12:00 pm EST
Tuesday, December 7, 2021
Powder Coating 202 – Powder Coating Done Right: Advanced
12/7/2021 » 12/8/2021
Location: Plymouth, Minnesota
Powder Coating Institute Calendar of Training Events
Workshops, Webinars, Trade Shows