PCI Powder Coating Events 2023 Schedule
The Powder Coating Institute (PCI), the premier association of the powder coating industry, produces a variety of powder coating events to provide training and education to  powder coating professional.
This includes our popular Powder Coating 101 and Powder Coating 202 Workshops held several times throughout the year in addition to Powder Coating Week, a Week of Powder Coating in Orlando, FL.  Live webinars are also regularly offered on hot topics for powder coaters.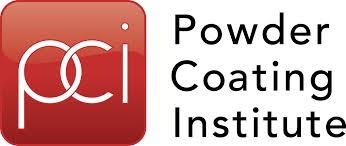 Previous PCI webinar recordings are available at no charge in our online store.
Check the store HERE for all the available webinar recordings.
PCI 2023 Events
Wednesday, September 27, 2023
Webinar – Cost-Effective, Non-Destructive Methods to Clean Hooks & Racks
9/27/2023
Time: 11:00 AM EST
Tuesday, October 3, 2023
Powder Coating 202 – Powder Coating Done Right: Advanced
10/3/2023 » 10/4/2023
Location: Amherst, Ohio Time: 8:00 am – 5:00 pm
Tuesday, November 7, 2023
Powder Coating 101 – Powder Coating Done Right: The Basics
11/7/2023 » 11/8/2023
Location: Cleveland, Ohio
Wednesday, November 15, 2023
Webinar – The Art of Cure
11/15/2023
Time: 11:00 AM EST
Tuesday, December 5, 2023
Powder Coating 101 – Powder Coating Done Right: The Basics
12/5/2023 » 12/6/2023
Location: Cambridge, Ontario
2024
Tuesday, January 23, 2024
Powder Coating 101 – Powder Coating Done Right: The Basics
1/23/2024 » 1/24/2024
Location: Cary, North Carolina
Tuesday, February 6, 2024
Powder Coating 202 – Powder Coating Done Right: Advanced
2/6/2024 » 2/7/2024
Location: Indianapolis, Indiana Time: 2 Day Training 8AM – 5PM
Monday, March 11, 2024
POWDER COATING WEEK 2024
3/11/2024 » 3/13/2024
Location: Orlando, Florida
Tuesday, April 16, 2024
Powder Coating 101 – Powder Coating Done Right: The Basics
4/16/2024 » 4/17/2024
Location: Minneapolis, Minnesota
Tuesday, May 7, 2024
Powder Coating 101 in Spanish @ FABTECH Mexico
5/7/2024 » 5/9/2024
Location: Monterrey
Tuesday, May 14, 2024
Powder Coating 202 – Powder Coating Done Right: Advanced
5/14/2024 » 5/15/2024
Location: Plymouth, Minnesota
Powder Coating Institute Calendar of Events
Workshops, Webinars, Trade Shows
See also: Finishing Industry Calendar of Events
See also: Powder Coating Training