Start Powder Coating!
Powder coating is a fun and creative niche market for everyone. There are many powder coating operations all around the world from garages to multimillion-dollar facilities. If you want to start powder coating and be one of the successful ones you'll need assistance from  suppliers in the industry to help you avoid many of the pitfalls that affect beginning companies.
Be sure to ask questions and make good use of all the advice and help available from the industry equipment and products suppliers.
Here are a few essential items and equipment that is required to help entrepreneurs and businesses set up a brand new powder coating operation.
Pretreatment (Chemical or Mechanical)
Pretreatment is a very crucial step in the powder coating application process. The type of pretreatment will vary significantly depending on what is being powder coated.
Abrasive blasting and/or chemical cleaning (etching) are the most common practices of preparing the substrate (typically iron phosphate or zinc phosphate). These methods remove soils and create a profile on the substate, which gives the powder a surface to adhere to.
The Abrasive Cleaning/Blast Media/Blasting Equipment category on PCO can be a great source of information as can the Pretreatment Chemicals category.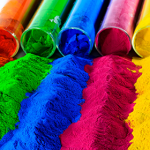 Powder Coatings
Depending on the project you're working on and on what substrate, you'll quickly learn there are many different powder coating chemistries, characteristics  and colors to consider. Work closely with your powder supplier to figure out what kind of powder best works for your application.
Check this chart of the different powder types and the characteristics of each.
***Here is PCO's full list of more than fifty categories of  Powder Coating Suppliers.
Powder Coating Gun
To apply powder coating you will need a powder coating gun and system. There are multiple powder coating systems from hobby guns to multi-gun automatic systems.
One can use including cup guns , box feeders, hopper units and large automatic units. Here is where you talk to the powder gun suppliers to figure out what kind of gun works best for you.
Check PCO's Powder Coating Spray Gun Suppliers category for a list of gun supplers to contact.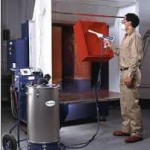 Powder Booth
You'll need some kind of area (Powder Booth) in which to spray your powder. The two primary forms of powder coating booths are recovery and non-recovery booths, i.e ones that recover the over-spray powder and ones that do not ("spray to waste"). It is essential to have a booth that has a great ventilation and filter systems to properly filter out the powder. Lighting is also important with 100 kindle from ceiling to floor as the industry standard.
Link to PCO's category of Suppliers of Powder Booths

Cure Oven
Powder coating ovens come in all sizes and can be custom-built for operations. The two common choices of ovens used are infrared and convection ovens. It is important to keep in mind when installing an oven that will fit the largest parts. Great air circulation is also critical to ensure the heat is evenly distributed on the substrate.
Find the oven you need here on PCO:  Cure Oven Suppliers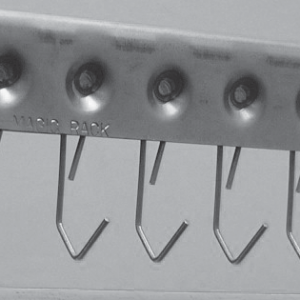 Hooks & Racks
You'll also need hooks and some kind of rack(s) on which to hang your item as it passes through your cure oven. Racking systems can be very simple or complicated but the goal is always to be able to hang your iten to spray and cure efficiently.
Many companies that have fabrication capabilities tend to design their own racks. Sturdy racks to hang the powder coated parts from without being unbalanced are key for proper grounding.
If you need help with your racking, a company who specializes in supplying just hooks and racks is your best choice to call for help.
Most masking product suppliers also sell hooks and racks: Masking Suppliers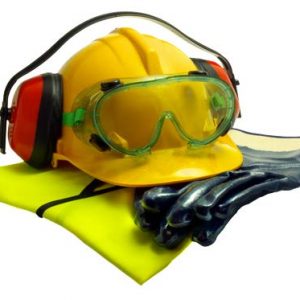 Protective Gear/PPE
Gloves, face mask, goggles, respirator and body suit are recommended for protection.
Safety Equipment & PPE suppliers
There is no question the powder coating process can seem daunting at first however with the correct tools and assistance you will be able to start a new hobby or business with the items listed above.
There are also many Training Classes and Webinars available to you.
Take advantage of these when you can.
***Click  How to Powder Coat for more information, links and resources, The Powder Coaters Corner.