Personally, working with a number of shops and companies over the years I have found a common thread: as time passes and things do change, every shop needs a tune up.
New employees, new or updated equipment, advanced pretreatment chemicals and processes, differing powder chemistries, the type of products your shop receives for coatings…any one of these and many more factors can cause a minor or major change in your shops daily efficiency and/or quality. Over time, any change impacts your operation and, before you realize what has happened, you need a TUNE UP.
Let's take a little closer look at a few of these areas.
Adding new employees is probably the leading factoring having the largest impact on shops. I don't mean new employees necessarily create negative changes but never the less, changes. I have seen  time and time again employee changes can impact negatively because of the lack of an accurate transfer of information, This can be attributed to a nonstandard training program.
Most businesses don't take or even have the time to create a standardized process or training manual. This manual is your base line, that states the operations and processes you have established and work from. Quite frankly, without this tool, word of mouth is the method  used to train new personnel.
We all have heard about the game, were a person tells a story and it is passed to the next person and so on, till the story gets back to the original story teller. IT IS NEVER THE SAME STORY! By many accounts it turns out to be the opposite of the original.
I cannot state strongly enough, shops must have a training or process manual! This manual will always give you a baseline to refer to. Look at it as your personal tune up manual.
New or updated equipment can also have a strong impact on the efficiency and or quality of your finishing process. I have witnessed on more than one occasion new equipment being phased into production and no one has the time to evaluate how different or alike this item is from the previous part being replaced.

True story:
There was one company that replaced one of their powder guns with a different brand. Well, there happen to be a staff member that said. "I am familiar with that brand. You need to use a gun cleaning kit to maintain this one". So rather than checking, the department lead purchased a fire arms cleaning kit. Yes, you read that correctly. A FIRE ARM CLEANING KIT! This is what they were using to clean their powder gun. You can only imagine the mess it made, but they continued to use the gun and were wondering why they had so much cross contamination and the guns just weren't working like before.
You might be laughing at this story but things like this happen more often than you'd think!
Be sure you know the specs of any new or different equipment you buy and how to maintain it.  Check manuals, call the manufacturer, educate yourself.
Let's talk about pretreatment chemicals, an extremely ripe area for concern. It's always good practice to have the Rep selling the pretreatment chemicals stop in on a regular basis. Test and evaluate the methods being employed by the staff responsible for the cleaning and pretreatment. Be sure everyone is on the same page and understands handling safety.
I have found in all the years working with chemical suppliers, these folks have a tremendous of knowledge and they are more than happy to help.
From time to time, it is also good practice to sit down with your powder Rep/Reps. Powder manufactures have been known to change pigment and or resin sources. Because of that you may have noticed some bake, blushing or color variations showing up on some of your parts, that were not there before.
A requested application may require a more specific finish to meet your customer's environmental needs. Don't be afraid to ask. Powder manufacturers are there to help. They may make suggestions for a slightly different chemistry or even be able to build a powder specific to you or your customers exact needs.
Along with the previous points, variations in customers products delivered to your shop can also have changing effects. The parts may look the same, but you are noticing some variations in the cured finish. Maybe it is a larger orange peel, or you are noticing pin holes where they weren't seen prior, welded areas that are not transferring powder like before.
As in previous examples, it may take the time to evaluate the reason or reasons. The customer may have changed metal sources, spatter protection and so on. Again, don't hesitate in having a discussion with your customer regarding any possible changes they may have made in their sourcing of raw materials.
As was stated in the beginning, All Shops Will Need a Tune Up!
Take a logical look at the concerns or quality issues you may be having. Most of these situations didn't happen overnight. They tend to gradually work their way into the finishing process.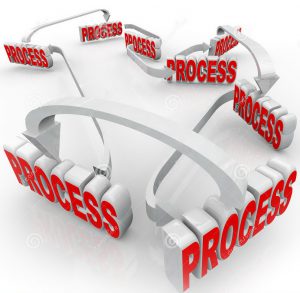 IMPORTANT, it cannot be stressed enough: have a written set of processes or manual to work from. This will allow you to have that baseline to fall back on in times of confusion. Believe me we have all experienced one or more of these problems.
If, for any reason, you are unable to correct your problem areas, or have the time or experience to produce a working manual this may be a good time to call in a tune up specialist of sorts.
A perfect "Tune up Specialist" to contact is an experienced consultant who specializes in working with powder shops to evaluate and aid management along with the staff to resolve the concerns.
By Terry Peterson, Performance Consulting
(815) 545-7709 Cell
Email: tepowder@msn.com
Terry Peterson owned and operated his own custom powder coating job shop for well beyond 25 years. In that time, he serviced a diverse segment of the industrial and commercial markets. This extensive background affords him a huge knowledge base to draw on for the consulting services he now offers for aerospace, large and small manufacturing companies along with start up powder coating operations. Terry has worked with these companies to help them solve a large number of concerns and training needs along with preparing training and process manuals.