FABTECH is North America's largest metal forming, fabricating, welding and finishing event, offering a comprehensive conference to transform your career or business! With targeted technical, operational, economic and managerial sessions, you'll discover the solutions you need to improve productivity and increase profits.

When it comes to metal forming, fabricating, welding, and finishing, FABTECH is the only event that makes it possible to see it all together. This is where you'll find the latest in manufacturing equipment. Discover innovations by application and industry. And see the advanced manufacturing solutions that bring new levels of productivity and efficiency to your operations. FABTECH gives you the tools, technology, and thought leadership to stay ahead of the competition.
Read the fascinating history of FABTECH which began as a reginal trade show in 1981 and has grown into North America's largest and most authoritative event for metal forming, fabricating, welding and finishing.
Top 5 Reasons to Attend the FABTECH Conference
1. Expand Your Skills & Knowledge
2. Learn from Industry Experts
3. Discover New Tips and Tricks
4. Network with Industry Peers
5. Gain Tools to Maximize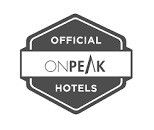 Make Your 2023 Hotel Reservations
In partnership with onPeak, we have secured discounted rates at a selection of Chicago hotels. We know plans change, so to help ease your travel planning, onPeak, the only official hotel provider for FABTECH 2023, offers convenient hotel options with flexible change and cancellation policies. We encourage you to book through them early for the best selection and price.
Expo Hours
Monday Sept. 11 9 AM — 5 PM
Tuesday Sept. 12 9 AM — 5 PM
Wednesday Sept. 13 9 AM — 5 PM
Thursday Sept. 14 9 AM — 3 PM
Cost to Attend
Show floor admission is complimentary if you register before September 8, 2023. After this date, there is a $50 registration fee.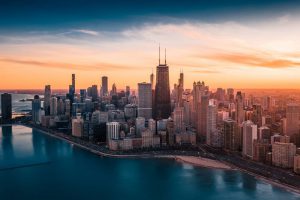 Venue Information
McCormick Place
2301 S King Drive
Chicago, Illinois 60616