You're planning to purchase a Turnkey Powder Coating System, but what exactly does "Turn-key" really mean?
Bill Brawley of Pneu-Mech Systems Manufacturing, LLC,  says in his presentation we link to midway down this page, the definition of Turn-key is: "Of or involving the provision of a complete product or service that is ready for immediate use".
What does this really entail? Probably not exactly what you think.
You as the customer have a lot of expectations of the supplier of your turnkey system: to design the layout of your system, provide all the necessary equipment like washers, ovens, booths, e-room, conveyor, powder equipment and a good RO system.
But you also have a lot of responsibilities you must take care of as well.
It is very important to the smooth, successful installation of your new system that you as the customer fully understand what your responsibilities are
In other words: Who does what when?

If you don't know the answer to this question or don't understand completely what your supplier is responsible for and what your responsibilities are, then you and your supplier aren't communicating effectively and the entire process could become an expensive nightmare.
Customer Expectations- Brawley (pdf)
Published with permission from the PCI Powder Coating 2017 Technical Conference Proceedings. Reproduction of this presentation is prohibited by the Powder Coating Institute and the author.
The most common problem with purchasing and installing a "turnkey" powder coating system is LACK OF COMMUNICATION between supplier and customer.
There must exist between supplier and customer a very detailed PROJECT PLAN itemizing every single action that must be taken, the length of time it'll take to perform that action with actual calendar dates.
The attached presentation has a great illustration of what a good PROJECT PLAN should look like.
The most important point Mr. Brawley makes in his presentation is: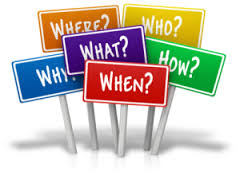 COMMUNICATION
COMMUNICATION  
COMMUNICATION!!!