Wow Pads Shipping Solutions, A CASE STUDY:  How Dimar Manufacturing Corporation solved their expensive & wasteful shipping dilemma.
For over 25 years, Dimar Manufacturing Corporation has worked to solve complex problems by employing expert metal fabrication techniques. However, the rigors of transportation regularly took its toll on their exquisite craftsmanship.
Like most manufacturers, Dimar Manufacturing Corp used large volumes of cardboard and foam to protect their product, which was expensive and often ushered in circumstances. One customer explained that "I typically needed to schedule a separate pickup just for packaging materials waste." And for environmentally-sensitive clients, this potentially wasteful but commonly-used scenario could be too much to bear.
When Michael Bellla, Plant Manager of Dimar Manufacturing Corp, was first introduced to Frank Lowe's WOW Pads, he was skeptical of the seemingly lofty promises —to say the least. But, it didn't take long for him to understand why these small and mighty compression pads are transforming shipping for the powder coating and raw metal industry.
With a simple peel-and-stick application, Michael's team is able to quickly apply WOW Pads, which saves time and can help reduce labor costs. Once affixed, the slim, barely-noticeable pads provide multi-dimensional protection by forming a protective barrier of visible space.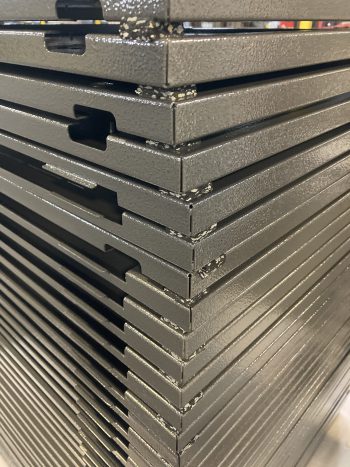 Michael Bella explains, "WOW Pads allow my customers to quickly look between products to see perfectly-divided space, which puts everyone's mind at ease because it means there has been no bumping or friction. This wasn't possible with cardboard, foam, or bubble wrap — primarily because we had to cover the product to ship."
In addition to saving space, Bella highlights the improved customer experience and cost savings gained from using WOW Pads. He continues, "Our customers love the aesthetically-pleasing, clean, streamlined design of WOW Pads. Most importantly, they have saved us anywhere from 20% to 25% in packaging material costs!"
If you, like Dimar Manufacturing, ship finished products, then you, too, are rightfully concerned that your customer receives his product in the same condition it was when it left your plant. You don't have to take that risk any more.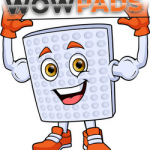 WOW Pads are the most efficient and cost effective type of protective packaging used to prevent scratches, chips, and dents that occur during transit and/or storage. Superior to corrugated cardboard and bubble wrap. Available in custom shapes and sizes.