Powder Coating Powder Suppliers
Powder coating powder chemistries include epoxy, hybrid, polyester TGIC, superdurable polyester, polyester non TGIC, polyester urethane, high heat (silicone), acrylic hybrid, bonded metallic, special finish even recycled powders. Find the perfect powder supplier you need for your specific job.
Powder coating powder suppliers

All Powder Paints, LLC.
Powder coating custom colors available and in stock, sold by the pound
4185 35th Street N
Saint Petersburg, FL 33714
Phone: (727) 321-7233
American Powder Coatings, Inc.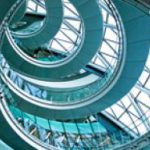 A privately held powder coating manufacturing company  offering powders in a variety of gloss and surface finishes in Epoxy, Hybrid, Polyester/TGIC, Polyester/HAA, Polyester/Urethane, and Acrylic chemistries.
420 South 38th Avenue
St. Charles, IL 60174
Phone: (630) 762-0100
AmeriCoats Powder Coatings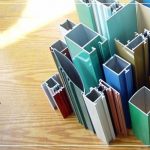 Powder coating chemistries include epoxy, hybrid, polyester TGIC, superdurable polyester, polyester non TGIC, polyester urethane, high heat (silicone), acrylic hybrid, bonded metallic, special finish
3429 Runge Street
Franklin Park, IL 60131
Toll free: 866-455-COAT$ (2628)
Phone: (847) 455-1400
Asian Paints PPG Pvt. Limited
A large and significant player in the Indian powder coatings market
Plot No-5, Gaiwadi Industrial Estate
S.V. Road, Goregaon (W).
Mumbai 400 062, India
Phone: 022 61089800
Axalta Powder Coatings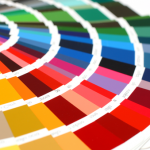 Offers quality powder coat colors for superior performance and productivity for many industrial applications.
9800 Genard Road
Houston, TX 77041
Toll free: 800.247.3886

Cardinal Industrial Finishes
Recognized around the world as a premier manufacturer of high quality industrial powder coatings.  Licensed by PANTONE® to accurately simulate both the PANTONE MATCHING SYSTEM® colors and the PANTONE Textile Color System®.
1329 Potrero Avenue
South El Monte, CA 91733
Phone: (626) 444-9274
ChemPoint.com
Exclusive partner with AkzoNobel's Interpon line of powder coatings.
411 108th Ave NE Suite 1050
Bellevue, WA 98007
Toll free: 800-485-9569
Phone: (425) 378-8600
Diamond Vogel Paints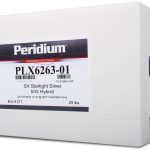 Producers of Peridium powder coatings
1110 Albany Place SE
Orange City, IA 51041
Toll-Free: 800-72-VOGEL
Phone: (712) 737-4993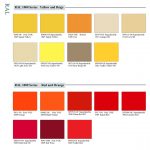 Erie Powder Coating
At a competitive price, custom manufacturing our powders to meet your specifications is our specialty.
101 Loomis Street
North East, PA 16428
Phone: 81 –725–2012
Ferro Vedoc Powder Coating
manufactures a wide range of high quality, cost effective powder coatings
Atomic Street
Vulcania, Brakpan, 1540, South Africa
Phone: +27 (0) 11 746 4000
Fax: +27 (0) 11 746 4020
Goodbody Limited
Quality, price & service for all your powder coating shop requirements
Unit F Solus Tower Industrial Estate
Corke Abbey, Bray, Co. Wicklow, Ireland
Phone: +353 1 282 7353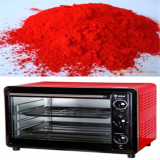 Guangzhou Yinda Powder Coatings Co. Ltd
Supplies all powder coatings including low temperature and energy saving powder.
No.1, 4th Street, Changli Industrial Park
Changli Road, Dongchong Town
Panyu District, Guangzhou, China 511453
Phone: +8618520589109
Fax: +862084916116
Guertin Brothers Powder Coatings
Low temperature cure powders
50 Panet Road
Winnipeg, MB R2J 0R9, Canada
Phone: (204) 237-0241
Toll free: 800-665-0340, ext 209
Hangzhou Jicheng Plastic Powder Co., Ltd.
Thermoset powder coatings
Maoyuanling, Pingyao Town
Yuhang District, Hangzhou, Zhejiang, China


Icon Powder, Inc.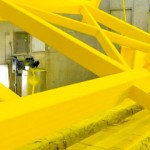 For more than 20 years, 'Hammer Coat' the flagship brand of Icon Powders Inc. develops and produces lead free and environment friendly thermosetting powder coating powders in more than 300 colour shades and all chemistries and finishes.
B-96 Okhla Industrial Area Phase-1
New Delhi, Delhi 110020, India
Phone: 9810098983
Fax: +911146098983
IFS Coatings, Inc.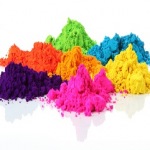 powder coatings available in epoxies, hybrids, polyesters, TGIC's, polyurethanes, fluoropolymers and acrylic hybrids.
3601 North Interstate 35
Gainesville, TX76240
Phone: (940) 668-1062

Innovative Powder Coatings
a leading manufacturer of economical custom and stock powder coatings for any customer powder coat application.
9105 Burrough-Dover Lane
Pennsauken, NJ 08110
Phone: (856) 661-0086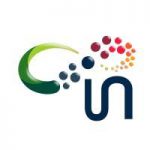 Innovakote
Our goal is to create a circular solution that will benefit companies, the powder coating industry, and our planet. Innovakote is reforming the powder coating industry by using innovation and technology to create a circular economy that eliminates waste in the powder coating industry. We do this by creating powder coatings with 100% Recycled Content Powder Coatings
2825 17 Mile Rd, Unit B
Kent City MI 49330
Phone: 616-263-6889
Intech Services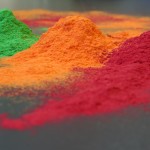 Featuring TCI Powder Coatings- hybrids, epoxy, urethane, TGIC, high temp, low cure, specialty powders
211 Lake Drive, Ste. J
Neward, DE 1970
Phone: (302) 366-8530
INVER S.p.A.
produces heat hardened powder coatings based on polyesters, epoxy-polyesters, epoxy, polyurethane, with a wide range of shades and levels of brilliance.
ia di Corticella, 205
40128 Bologna, Italy
Phone: +39 051 6380411
Fax: +39 051 3220000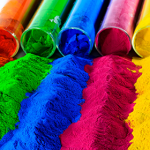 Jinhu Color Powder Coatings Co. Ltd.
Professional Powder Manufacturer & Exporter in China offering effective powder coating solutions for a wide range of applications…furniture, home appliance, architectural and general industry market. Thousand of colors and finishes.
Dailou Industry Zone,Jinhu CountyA
Nanjing Jiangsu  210000
China
Phone: +8613813895694
Fax: +2583313610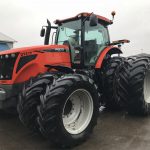 Johnson Michigan Automotive & Industrial Coatings
Featuring Alesta® Powder Coatings
836 Livernois
Ferndale, MI 48220
Phone: (248) 541-3053
Keyland Polymer Ltd.


Manufacturers of UV-Curable Powder Coatings
4621 Hinckley Industrial Pkwy., Ste. 8
Cleveland, OH 44109
Phone: (216) 741-7915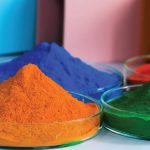 Kroma Coating Technology LLC
Powder Paint Manufacturers & Suppliers. The leading powder coating manufacturer in Ohio.
7030 Huntley Rd. Suite B,
Columbus, OH 43229
Phone: (614) 647-7345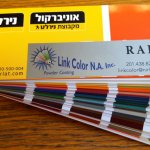 Link Color N.A., Inc.
Powder Coatings Supplier. Our Line of products includes Architectural Polyester coating for outdoor applications along with Hybrids and Epoxies for interior use. We stock a wide range of RAL colors and custom colors.
23C Poplar Street
East Rutherford, NJ 07073
Phone: (201) 438-8222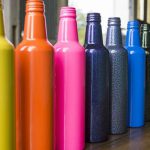 Lynx Thermoset Coatings
#16 8009 57th St
Calgary, Ab T2C5K7
Phone: (587) 471-8337
Fax: (587) 471-8116
Marpol Pvt Ltd.
leading manufacturers of powder coatings in India offering over 2000 shades of powders in a range of chemistries, finishes and gloss levels.
India
Phone: +91-8411886825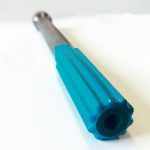 Materiant
US and Canada distributor for Arkema's line of Rilsan thermoplastic powders, made from bio-based Polyamide 11. Rilsan is a high-performance product line with exceptional properties for durability, flexibility, lubricity & abrasion resistance, and corrosion protection. Rilsan powders can be applied with all common application methods including fluid bed dip, electrostatic spray, and flocking, and are available in multiple RAL colors and primed or primerless options.
777 108th Ave NE, Suite 1750
Bellevue, WA 98004
Phone: (425) 999-3823

Midwest Industrial Coatings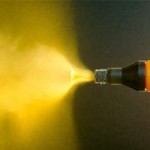 We can formulate your order to produce smooth finishes, hammertones, wrinkles or metallics. These are usually applied with only one coat. The specific characteristics of the powder coat can also be formulated to your specs. We can produce specific colors, formulate for textures and gloss, film and other characteristics that you may require, such as hardness, thickness, chemical resistance and protection against UV exposure. We can also formulate your industrial powder coating specifically for high heat applications.
4910 12th Avenue East
Shakopee, MN 55379
Phone: (952) 252-2000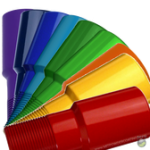 MIT Powder Coatings
Online Store: Buy powder coatings, chemicals strippers, hooks and more ONLINE
2825 17 Mile Rd, Unit C
Kent City MI 49330
Phone: 616-350-8549
Nanjing Feihong Powder Coating Co.,Ltd.
manufacturer specializing in the production and exportation of thermosetting powder coating.
China
Fax: +86-25-6667 0000
Nortek Powder Coating, LLC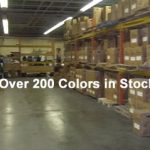 Manufacturer & seller of high-quality powder coating in all chemistries and finishes with in-house R&D and testing. Fast-shipping and great pricing. Most orders ship in 24 hours.
5900 Success Drive
Rome, NY 13440
Phone: (315) 337-2339
OXYTECH Powder Coatings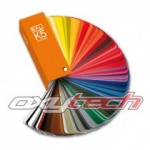 Australian distributor for OXYPLAST powder coatings and RAL  colors
Australia
Phone: 1300 353 655
Website: www.oxytech.com.au
Paint with Pearl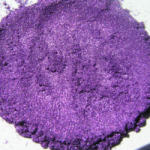 metallic pigments, pearls, candy paint, metal flake, chameleon pearl pigment, glow powder, and thermochromic
2709 Saint Paul Street
Denver, CO 80205
Phone: 1-844-PEARL-IT (732-7548)
Paramount Powders, Inc.
Epoxy powder coatings, epoxy-polyester powder coatings, pure polyester powder coatings, super durable powder coatings, polyurethane powder coatings
58, I.D.C., Meharauli Road,
Gurgaon- 122001, Haryana, India
Phone: +91 0124 2334575/76
Fax : + 91 0124 4086335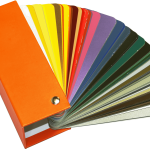 Patriot Powder Coatings
American made, premium grade powder coatings- just tell us the color, chemistry and gloss, we will deliver a single box to a truck load!
191 Buckingham Place Road
Mooresville, NC 28115
Phone: (704) 949-2526
Pioneer Powder Products
lead innovator of custom formulated powder coatings since 1993. … PVC Vinyl Powders, NSF Approved products, Antimicrobial Protection: textures, veins, metallics and multicolors, flat and high gloss finishes. Chemistries include polyesters, urethanes, hybrids, epoxies and superdurables.
240 Belmont Ave # B
Franklin Park, IL 60131
Phone: (847) 671-1100
ThePowderCoatStore.com

Order powder coating powder online! No overstock, discounted or closeout powders, only 100% brand new, fresh powders from the best manufacturers in the industry. Buy just the quantity, even by the pound. Five lb. boxes FREE SHIPPING.
Phone:  (651) 353-8487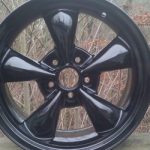 Powder365.com
Climate controlled powders in all formulations, chemistries, special effects:
hammertones, mirror effect, chromes, metallics, high temp, crinkles, wrinkles, neons, fluorescents, pastels, candy
Order your powders online
Phone: 706-716-2819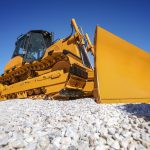 Powder Technology
Protection Never Looked So Good
Providing high quality powder coatings and technical service since 1985.
551 Alderson Street
Schofield, WI 54476
Phone: (715) 359-4999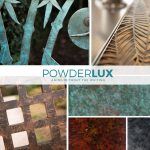 Patina Powder Coat
Patina Powder Coat & PowderLUX©. Bring patina powder coating into your next residential & architectural project without using expensive copper, liquid paint, sublimation, or chemical induction.
Get The Sample Book
Phone: (808)667-9690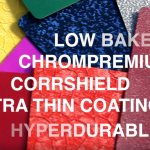 Powderton Coatings
Canadian distributer of powder coatings of leading manufacturer in the industry Iba Kimya A.S. – Turkey.
Barrie, ON, Canada
Phone:  (647) 460-7475
Powton Powder Coating
World's best powder coating
Korea
Website: www.powchem.com
Powder-Lak (Pty) Ltd.


5 Tielman Roos Street
Germiston South ext. 7, 1401, South Africa
Phone: +27 11 437 5905
Prism Powder Coatings, Ltd.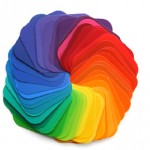 321 Edgeley Blvd.
Concord ON, Canada L4K 3Y2
Toll free: 800-PRISM-11 (1-800-774-7611)
Phone: (905) 660-5361
PRO POWDER AND ABRASIVE SUPPLY
Order Climate controlled powder coating powders online 
5710 Auburn Blvd #24
Sacramento, CA 95841
Phone: (916) 992-0968
Protech Powder Coatings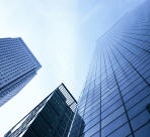 One of the world's largest producers of
powder coatings. The Protech/Oxyblast brand is one of the most recognizable in the coatings industry.
7600 Henri Bourassa West
Montreal, QC H4S-1W3
Phone: 514-745-0200
Ripol S.P.A
Produces thermosetting powder coatings
Via Donatori di Sangue
25/A, 20010
Santo Stefano Ticino MI, Italy
Phone: +39 02 974 8411
Surplus Coatings


A full service powder coating recycling service that makes it easy for companies to GO GREEN. We have recycled millions of pounds of unwanted powder coatings.
2825 17 Mile Rd Unit C
Kent City, MI 49330
Phone: (616) 952-0032
TCI Powder Coatings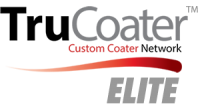 Provider of full range of powder technologies, custom color matching, complete small batch production, and internal metallic bonding capabilities.
734 Dixon Drive
Ellaville, GA 31806
Toll free: 800-533-9067
See PCO's Powder Coating  Industry News article about TCI Powder Coatings and their TruCoater™ Network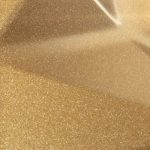 Tiger Drylac Powder Coatings
Powder coatings, digital printing solutions and thermoset materials for SLS 3D printing.  Discover more than 1,300 powder coating products with endless possibilities for surface finishing.
Toll free: 800-243-8148
Website: www.tiger-coatings.com
Valspar Corp.
One of the largest global coatings manufacturers in the world
PO Box 1461
Minneapolis, MN 55440-1461
Phone: (612) 851-7000
Vijay Enterprises Pvt. Ltd.
103, Gita Bhavan, Narol
Ahmedabad, Guj 382 405
India
Phone: 91-79-2532 9057
Fax: 91-79-2535 9481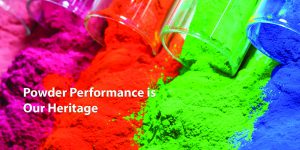 Vitracoat America, Inc.
52817 Marine Drive
Elkhart, IN 46514
Phone: 574-264-6090
Locations: Los Angeles, CA; Phoenix, AZ; Elgin,IL; Niles, MI; Memphis, TN; Philadelphia, PA; Charlotte, NC; Miami, FL
Vitracoat Pinturas en Polvo, SA de CV
Chicle No. 232
Mexico City, DF, Mexico 08400
Phone: 011-52-5-649-4130
Fax: 011-52-5-649-4206
Vogel Industrial Coatings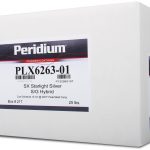 Suppliers of Peridium® Powder Coatings offering excellent application and performance characteristics. Our state-of-the-art technology allows for tightly controlled particle size distribution that provides extremely good first pass transfer, edge coverage and smoothness.
Burlington, IA 52601
Toll free: 800-544-2719
VP Engineering Co., Ltd.
A15/74E HL 2,B.T. Dong A, B.T.
HoChiMinh, Vietnam 848
Phone: 84-8-7624261
Fax: 84-8-7624263
Yantai Gaoyuan Powder Coating
4East, Chijia Laishan
Yantai, Shand 264003
China
Phone: 0086-535-6883129
Fax: 0086-535-6889567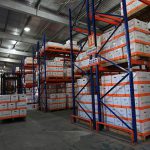 Zhejiang Huacai Advanced Material Co., Ltd
Established in 1998, we are primarily engaged in powder coating products production, marketing and development. Company has 34 Semi-automatic production lines and ZEPPELIN bonding machine from Germany.  
Zhejiang Province
P.R. China
Phone: 86-572-8081666
Fax: 86-572-8080778
 Related Resources
Powder coating powder suppliers