Powder Coating Masking Products
Powder coating masking products include everything a coater needs to produce the perfect coating job from standards like high-temp tape, silicone caps and plugs of all shapes and sizes to specialty and custom masking solutions for special projects. Find the perfect supplier for your needs here on PowderCoatingOnline.com.
Check out this Industry News article: Masking Tips: Five Ways to Mask More Efficiently
Powder Coating Masking Suppliers

   
Accurate Rubber Corporation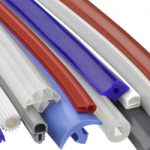 If you need precise silicone rubber parts in a short time, we deliver robust, accurate, and custom designed silicone rubber parts with a quick turn-around time. 
1335 Rockdale Industrial Blvd NW Ste E
Conyers, GA 30012
Phone: (678) 562-2097
Fax: (678) 562-2083
Argon Masking Corp.
One source for silicone caps, plugs, hanging hooks, and green tape for powder coating.
345 West Chestnut Avenue
Monrovia, CA 91016
Toll free: 888-790-9012
Caps 'n Plugs
A leading Canadian manufacturer and distributor of plastic injection moulded parts,
rubber compression moulded parts, vinyl dip moulded parts and tape products.
165 Sun Pac Blvd #4
Brampton, ON L6T 4E3 Canada
Phone: (905) 791-1303

CGS Tape
Polyimide Adhesive Tapes. Polyimide material with heat-resistant silicone, solvent resistant. 1 mil, 2mil, 5mil Polyimide Tape, ESD Polyimide Tape
70 Ironside Crescent #5
Scarborough, ON M1X 1G4 Canada
Phone: (416)-292-8258
Champion Tape
Manufactures and distributes customized specialty tape products plus a wide selection of standard tapes for powder coating masking
7900 Durand Avenue, Bldg 4
Sturtevant , WI 53177
Phone: (262) 598-7400
Changshu Huancheng Packing Co.
Dongbang Town
Changshu, Jiang 215534 China
Phone: 86-512-52686399
Fax: 86-512-52686400
Echo Engineering and Production Supplies, Inc.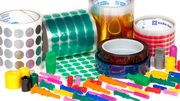 Masking and Protecting the World's Best Products From Start To Finish!
7150 Winton Dr. Suite 300
Indianapolis, IN 46268
Phone: (317) 876-8488
Toll Free: 888-echo-365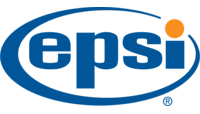 EPSI
The industry leader in the design and manufacture of standard and custom masking solutions. The EPSI Guarantee means we provide you with the best solutions for your masking needs.
Toll free: 866-ASK-EPSI
Fax: (866-FAX-EPSI
Website: www.epsi.com
Essentra Components
Solutions for industrial masking 
Toll Free: 800-847-0486
Harman Corp.
Worldwide Supplier and Manufacturer Plastic Plugs, Grips, Caps, & More! A manufacturer and global supplier of dip molded flexible vinyl products for nearly 50 years
360 South Street
Rochester, MI 48307
Phone: (248) 651-4477

Hi-Tech Flexible Products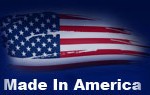 Custom masking: When standard masking just won't do.
2000 Townley Street
Jackson, Michigan 49203
Phone: (517) 783-5911
Innotec of Wisconsin, Inc.
1220 Mound Avenue # 140
Racine, WI 53404
Toll free: 800 776-7194
Maskingproducts.net
A major source for Blue Masking Tapes, Green Masking Tapes, Polyimide Masking Tapes, Double Sided Polyimide Masking Tapes, Blue Polyester Tapes and Water Soluble Tapes and Masking Discs of polyester and polyimide material used in powder coating
640 Maple Avenue
Torrance, CA 90503
Toll free: 800-882-8665
Mocap, Inc.
Buy Plastic Caps and Plugs online direct from the manufacturer! Large selection of sizes and styles IN STOCK and ready to ship
409 Parkway Drive
Park Hills, MO 63601
Toll free: 800-633-6775
Plasticoid Company
custom molded rubber components
249 W High Street
Elkton, MD 21921
Phone: (410) 398-2800
Polymer Molding Inc.

1655 W. 20th Street
Erie, PA 16502
Toll free: 800-344-7584

Simolex Rubber Corp.
Manufacturer of extruded silicone rubber gaskets and seals
14505 Keel Street
Plymouth, MI 48170
Phone: (734) 404-8728
Special Masking Company
Product line includes: caps, plugs, metal finishing tapes, discs, industrial
tapes, stripping services, custom molding, custom die cuts
36445 Biltmore Place, Ste. G
Willoughby, OH 44094
Toll free: 800-433-2719
Specialty Tapes
Worldwide manufacturer of high performance tapes for powder coating masking
4221 Courtney Road
Franksville, WI 53126
Toll free: 800-545-8273
Stockcap
Caps, plugs, tapes, discs and more since 1950
123 Manufacturers Drive
Arnold, MO 63010
Toll free: 800-827-2277
Uniontape USA
High quality, affordable heavy duty commercial tape including glass cloth tape, polyester tape and polymide tape
15230 Herriman Blvd.
Noblesville, IN 46060
Phone: (317) 319-4001
Viadon LLC
A masking supplier and custom converter of single-coated adhesive tape products including polyester, crepe, foils, polymide, glass cloth, PTFE and other multi-layer single-sided adhesive-backed tapes.
26200 S Whiting Way # 2
Monee, IL 60449
Toll Free: 866-534-3900
Vital Parts ltd
We hold a wide range of standard masking, paint masking and powder coating masking solutions, as well as a huge range of high performance and technical products to meet all of your masking needs.
Unit 8 Raywood Office Complex
London TN27 0ET  UK
Phone:  01233713581
 Related Resources
 Powder coating masking products