Powder Coating Abrasive Cleaning 




Blast Media | Blasting Equipment Suppliers
Abrasive cleaning equipment | Blast media  | Blasting equipment
Cardinal Parts and Equipment, LLC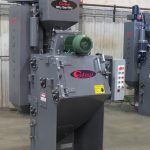 Over 25 years of combined experience building and refurbishing abrasive blast equipment of all sizes, styles and manufacturers.
900 S Hamilton Street
Sheridan, IN 46069
Phone: (317) 647-2008
COLO 


Abrasive blasting equipment
China
COLO 2019 Powder Coating Equipment Catalogue
Cold Jet, Inc.
Dry ice blasting – uses compressed air to accelerate frozen carbon dioxide (CO2) "dry ice" pellets to a high velocity. It's non-abrasive, nonflammable and nonconductive cleaning method and is environmentally responsible 
455 Wards Corner Rd.
Loveland, OH 45140
Phone: (513) 831-321
Toll free: 800) 337-9423
Fax: (513) 831-1209
COMCO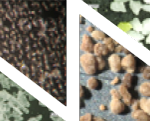 The abrasive media is the most significant variable in the blasting process. A quality abrasive produces superior results.
2151 N. Lincoln Street
Burbank, CA 91504
Toll free: 800–796–6626 
Precision Finishing, Inc.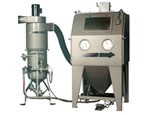 Air and sand blasting equipment and supplies
Vibratory deburring equipment and supplies
708 Lawn Avenue
Sellersville, PA 18960
Toll free: 800-523-6232
Green Diamond Sand Products
Supplying a one of a kind industrial mineral used in abrasive cleaning
6th and E Street
Riddle, OR 97469
Phone: (503) 367.2252
Fax: (541) 874.3113
Kleen Blast Abrasives Warehouse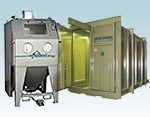 Quality abrasives, sand blasting equipment and supplies
676-B Moss Street
Chula Vista, CA 91911
Toll free: 800.553.3625
Phone: (619) 427-4711
LS Industrties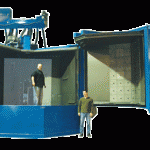 a complete line of blasting equipment for every application.
The LS blaster line includes 3′-12′ diameter table blasters with work heights from 19″ to 60″ and work weights from 1500 to 40,000 lbs.
710 East 17th Street
Wichita, KS 67214
Toll free: 800-835-0218
Midwest Finishing Systems, Inc.


Abrasive blasting equipment
1040 Cottonwood Ave.
Hartland, WI 53029
Phone: (262) 369-7700
Toll Free: 800-854-0030
Fax: (262) 369-7878
                                    
Pellets LLC
Manufacturer of stainless steel cut wire shot, zinc cut wire shot, aluminum cut wire shot, and copper cut wire shot abrasive media.
63 Industrial Drive
N Tonawanda, NY 14120
Toll free: 800-336-6017
Phone: (716) 693-1750
Fax: (716) 693) 1880
PRO POWDER AND ABRASIVE SUPPLY
Order abrasive blasting supplies and equipment online
5710 Auburn Blvd #24
Sacramento, CA 95841
Phone: (916) 992-0968
SInabuddy Mineral Co. Ltd
Zhengzhou City Henan 450000
China
Phone: 8637155698532
Fax: 8637160153476
Website: www.sinabuddy.com
TP Tools & Equipment
Abrasive Blast Equipment
7075 Rt. 446
Canfield, OH 44406
Toll free: 800-321-9260
Phone: (330) 533-3384
Fax: (330) 533-2876
Transmet Corporation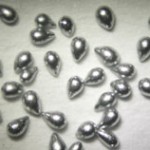 Cast aluminum and zinc shot blasting media
4290 Perimeter Drive
Columbus, OH 43228
Phone: (614) 276-5522
Fax: (614) 276-3299
Viking Blast and Wash Systems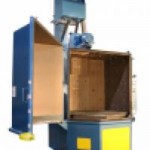 full line of industrial blasting equipment including table blasters, tumble style blasters, monorail blasters, propane blasters, wheel and rim blasters plus vibratory equipment
731 S Industrial Ct.
Rose Hill, KS 67133
Toll free: 800-835-1096
Phone: (316) 634-6699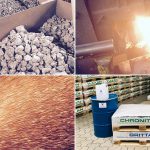 Vulkan Blast Shot Abrasive Technology
A leader in the North American abrasives market offering highly qualified sales reps, engineers and technicians to assist you in making the right choice, the BEST choice, for your abrasive media needs. As an added benefit, Vulkan customers also get COMPLIMENTARY on site machine evaluations to ensure the highest level of blasting efficiency.
10 Plant Farm Blvd., Unit 2
Brantford, ON N3S7W3 Canada
Toll free: 800-263-7674
Phone: (519) 753-2226
 Related Resources
Powder Coating

Abrasive Cleaning Equipment | Blast Media | Blasting Equipment