Powder Coating Pretreatment Chemicals 
Attention to the pretreatment stage is essential in order to achieve the full potential of the powder coating.  Surface pretreatment may vary depending upon the specific end-use requirements of the finished products – from a single-step cleansing operation to a multi-stage sophisticated pretreatment which deposits a conversion coating on the surface of the metal.  Conversion coatings are generally zinc or iron phosphate but the move in the industry today is to phosphate-free or zirconium metal pretreatment.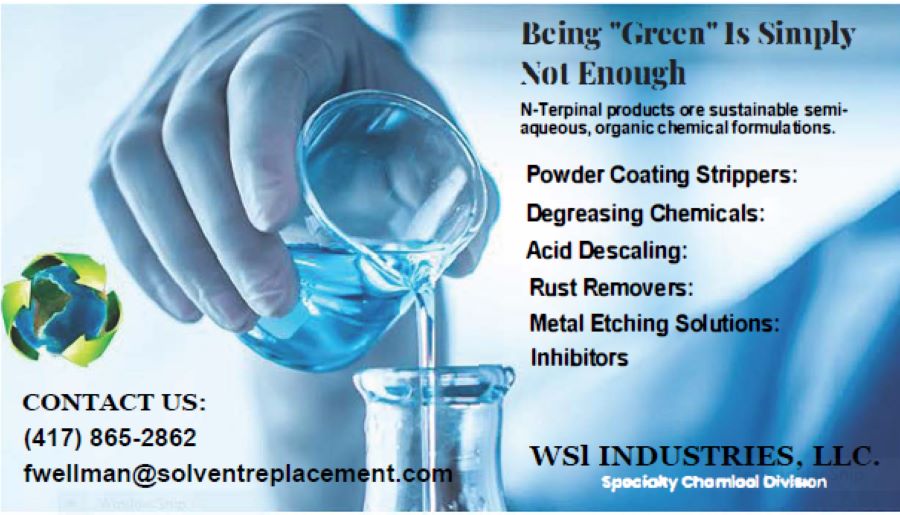 PowderMarket.com
Powder Coating Pretreatment Chemicals
Order Products for your Powder Coating Operation Online!
1-888-326-4840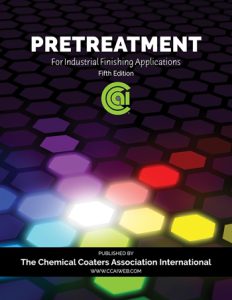 Pretreatment for Industrial Finishing Applications
5th Edition
Sept 2023 CCAI Publishes New Edition of its
Pretreatment Training Manual
Powder Coating Pretreatment Chemicals Suppliers
AD Chemicals

Only supplier worldwide with Chrome (VI) free pre-treatments for aluminium with 3000 hours corrosion protection. AD Chemicals also has products for (galvanized) steel, iron and aluminium
Markweg Zuid 27
Heijningen, Noord-Brabant 4794 SN
The Netherlands
Phone: +31 (0) 167526900
Fax: +31 (0) 167526969

AMAN Chemicals India
a powder coating pretreatment chemicals manufacturer 
Badarpur, Delhi 110044, India
Phone:+91 99534 78486
American Chemical Products


Powder coating pretreatment chemicals since 1976
5041 W. 161st St.
Cleveland, OH 44142
Phone: (216) 267-7722
Atlantic Specialty Chemicals Corporation
ASCC manufactures over 1200 specialty chemicals for industrial and commercial applications including metal pretreatment.
317 Godwin Avenue
Midland Park, NJ 07432
Toll free: 800-440-7550
Phone: (201) 251-2711
BCI Surface Technologies
Bulk Chemicals Incorporated
For more than 30 years, BCI has continuously developed metal pretreatment conversion coatings that yield superior results for our customers.
104 Stinson Drive
Reading, PA 19605
Phone: (610) 926-4128
Carpenter Chemicals, LC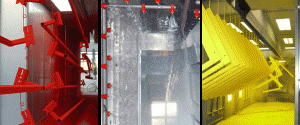 The smart approach to metal pretreatment
206 North Washington St.
Alexandria, VA 22314
Toll Free: 866-683-1570
Challenge, Inc.
Pretreatment chemicals for powder coating operations
7950 Georgetown Rd.
Indianapolis, IN 46268
Phone: 317-875-5068
Toll Free: 800-548-7148
Chemetall US, Inc.
We are the experts for the treatment of metal surfaces before they enter the powder coating shop.
675 Central Avenue
New Providence, NJ 07974
Phone: (908) 464 6900
Coman Purge, Inc.
A specialty chemical company serving the powder coatings industry.
719 Meloche Avenue
Dorval, QC, H9P 2S4
Canada
Phone: (514) 469-9696
Coral Chemical Company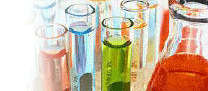 A family owned and operated North American company that has been formulating and manufacturing industrial chemical products for over 50 years with three facilities throughout the US and partners abroad.
1915 Industrial Avenue
Zion, IL 60099
Toll Free: (800) 228-4646
Phone: (847) 246-6666
DuBois Chemicals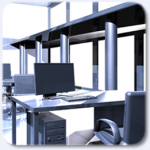 A wide variety of pretreatment products including Phosphate-Free, Iron Phosphate, Zinc Phosphate, Final Seals, Booth Maintenance Products
200 Crowne Pointe Pl.
Sharonville, OH 45241
Toll free: 800-438-2647

Dura-Chem Inc.
Although we have provided conventional iron and zinc phosphating products since 1976, Dura-Chem now offers the most technologically advanced, up-to-date, "new generation" conversion coatings.
18327 Pasadena Street
Lake Elsinore, Ca. 92530
Toll free: 800-447-5008
Phone: 951-245-7778
EnviroServe Chemicals, Inc.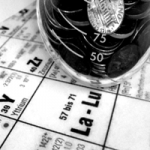 Powder Coating Pretreatment Chemicals: Zirconium / Phosphate Replacement Pretreatment Chemistry, Iron / Zinc Phosphate Pretreatment Products, Cleaner / Coater Combination Pretreatments, Final Sealers / Final Rinses
603 South Wilson Avenue
Dunn, NC 28334
Phone: (910) 370-6575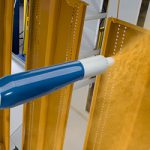 Freiborne Industries Inc.
Freiborne manufactures a full spectrum of conversion coatings for industrial applications under five unique product lines including phosphate-free zirconium, iron phosphate, iron phosphate cleaner/coaters, and micro-crystalline zinc phosphate coating technologies.  Plus zinc phosphate and oxalate coatings and  zinc and manganese phosphate coatings for corrosion and wear-in protection
15 W Silverdome Industrial Parkway
Pontiac, MI  48321
Phone: (815) 321-9516
Goodbody Limited
We can supply a full range of pretreatment chemicals for the protection of all metal substrates prior to powder coating.
Unit F, Solus Tower Industrial Estate,
Corke Abbey, Bray, Co. Wicklow
Ireland
Phone: 353 (0)1 282 7353
Henkel Technologies – USA


Industrial surface treatments include a full line of conversion coatings: iron phosphate, manganese phosphate, zinc phosphate pretreatment solutions
Makers of Bonderite® conversion coating
32100 Stephenson Highway
Madison Heights, MI 48071
Phone: (248) 577-2200
HIT Solutions
Metal Working, Surface Pretreatment, and Specialty Chemical Solutions
1034 East New York Street
Indianapolis, IN 46202
Toll free: 877-771-4HIT
Phone: (317) 879-2061

ILVE Chemical Co.
Iron phosphate, spray iron phosphate, zinc phosphate, spray zinc phosphate, manganese phosphate
stanbul Boya ve Vernikciler Toplu Is Yeri San. Sit. No: 16
34959 Tepeoren, Tuzla – Istanbul.
Phone: +90 216 304 19 19 (pbx)
Fax: +90 216 304 26 88
Liquiguard Technologies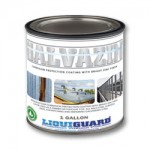 Offering a unique line of eco-friendly, biodegradable metal pretreatment coatings offer solutions to prevent tarnishing, oxidization, flash rust and corrosion
5807 N. Andrews Way
Fort Lauderdale, FL 33309
Toll free: 800-790-9299
Phone: (954) 566-0996
Lincoln Chemical Corporation
Your single source for your powder coating pretreatment needs
4331 Eastland Drive
Elkhart, IN 46516
Toll free: 888-588-3488
Phone: (574) 970-0444
Madison Chemical Co.
Extensive chemical product line including conversion coating for metal pretreatment
3141 Clifty Drive
Madison, IN 47250
Toll free: (800) 345-1915
Man-Gill Chemical Company
23000 St. Clair Avenue
Cleveland, OH 44117
Toll Free: 800 627 6422
Phone: (216) 486 5300
Quest Specialty Chemicals
Established in 2003 by chemical industry veterans to become a leader in specialty chemicals and coatings.
225 Seven Farms Drive, Suite 204
Charleston, SC 29492
Phone: (843) 416-3932
Top Chemical Industries, Inc.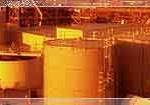 Phosphate coating is the treatment of Iron, steel, galvanized steel, or aluminum with a dilute solution of phosphoric acid and other chemicals in which the surface of the metal, relating chemically with the phosphoric acid media, is converted to an integral, mildly protective larger of insoluble crystalline phosphate.
Crown Life Place, 975-1500 West Georgia Street
Vancouver, BC V6G 2Z6, Canada
Toll free:  888-331-3371
Torch Surface Tech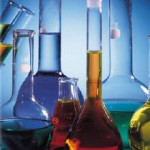 Manufacturer of pretreatment chemicals for the powder coating industry including low temperature zinc & iron phosphate.
10781 Plaza Drive
Whitmore Lake, MI 48189
Phone: (734) 449-9500
Troy Chemical Industries, Inc.
Makers of Kool Blue™ energy saving metal pretreatment chemicals, a total process-control methodology that Troy Chemical has developed– based on 40 years of pretreatment expertise, designed to maximize the efficiency and minimize the cost of operating your pretreatment system.
P.O. Box 430
Burton, OH 44021
Phone: (440) 834-4408
WestChem Technologies
Industry leader in metal pretreatment chemicals: iron phosphates, iron phosphates replacements, advanced pretreatments, aluminum pretreatment.
#30 – 4797 22nd Street SE
Calgary, AB T2B 0N8, Canada
Phone: (403) 279-4756
Fax: (403) 279-4762
Working Solutions, Inc.
Offers a variety of state of the art phosphate and non-phosphate conversion coatings for pre-coating applications
2522 Roy Circle
Houston, TX 77077
Toll free: 800-829-4419
Phone: (713) 862-3868
 Related Resources
Powder coating pretreatment chemicals