Powder Coating Jobs
Finishing Industry Investments Opportunities
Submit your jobs listing ad here
Needed
Technical Sales Representative – Mississippi (Region: MS, AL, LA Eastern AR and Lower TN)
Successful candidate should have industry experience selling Powder coatings, Liquid experience a plus.
Position responsible for Sales, Technical support and maintenance of existing accounts.
Will be responsible for increasing sales, developing new accounts and supporting customers
Salary, Commissions paid on Sales, Insurance Benefits, 401k, Car Allowance
Send Resume to jjouett@protechpowder.com
Please include references.
Needed: Sales Manager/Sales Coach – Chandler, AZ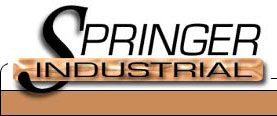 Successful candidate should have industry experience selling Industrial Powder coating equipment.
Must be willing to relocate to Southwestern United States.
Position responsible for recruiting, training, and managing Sales force.
Will be responsible for increasing sales, improving talent within the organization, and also for training Customer Service staff as it
relates to supporting the sales staff.Salary DOE, Benefits, Bonus paid on Sales and profit growth.Send Resume to jobs@springerind.com
Please include references and salary history.
Needed: Service and repair people or repair shops for powder coating ovens close to or in Minnesota


Contact Jason Stavenes  

admin@odcmn.com




Occupational Development Center

 
Xpress Metal Cleaning needs an experienced sand blaster
Xpress Metal Cleaning is located in Phoenix, AZ.
Pay is $11.50 per hour or more with experience.
Contact Eugenia Rodreguez by phone: 602-628-7306 or email xpressstripping@gmail.com
Full time powder coater needed for busy paint shop-Arizona.
Arizona Finishing, Phoenix AZ
Candidate must have at least 2 years experience. Must be prompt and reliable. Must have reliable Transportation. Must understand, speak,read and write English. Contact us for an interview Norm Kloszewski 602-438-4443 or nkloszewski@gmail.com
Dallas area powder coating company looking to fill two
full-time positions.
National Crosslink Powder Coat, Denton, TX, is growing and needs
1. an experienced shop manager to manage all day-to-day activities for the shop and
2. an experienced outside sales person.
Salaries will be based on experience level.
If you think you're qualified for either position, email resumes to Patrick Quinn at pquinn@ncpctx.com
Sales Representative Opportunity!
Are you a Deal Maker?
Are you a Leader in the Powder Coating Industry?
Do you want to be Your Own Boss?
Buy Rite Finishing is an energetic and progressive company that specializes in the powder coating industry. We offer new, used, refurbished and innovative equipment for sale. We are proud to expand business and offer cost effective solutions with excellent customer service to powder coating customers. Our company is seeking Independent Sales Reps who share that vision. Buy Rite Finishing offers a rewarding commission plan, sales and marketing tools, qualified sales leads and paid training. To learn more about how you can join our successful team, please visit our website www.buyritefinishing.com/careers.php
or email hr@buyritefinishing.com

CoatingsJobs.com
962 E. Remington Dr.
Chandler, AZ 85249
Phone: 480 814-0855
Website: www.coatingsjobs.com
Email: Paul@coatingsjobs.com
Powder coating jobs
Southern Recruiters & Consultants, Inc.
P.O. Box 2745
Aiken, S.C 29802
Phone: (803) 648-7834
Fax: (803) 642-2770
Attn: Amy Snyder, CPC, (Finishing Recruiter)
Email: amy@southernrecruiters.com
 Related Resources
 Powder coating jobs | Finishing Industry Investments