Powder Coating  Pretreatment Systems 
Pretreatment Equipment
A metal pretreatment system helps you prepare a superior surface on metal for your powder coating, paint, E-coat, and plating.  The system is generally 1-5 stages and works with your preferred pretreatment chemical including conversion coatings.
Powder Coating Pretreatment Systems | Pretreatment Equipment
Chemical Processing & Accessories, Inc.
To meet today's stringent local regulations, we have phosphate-free pretreatment options.
28835 N. Herky Dr., Suite 103
Lake Bluff, IL 60044
Phone: (847) 793-2387
Fax: (847) 573-0388
CPR Systems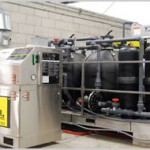 Metal Pretreatment and Recycling Systems
One Step Closed-loop Pretreatment with Zero Discharge Recycling
1400 South Main Street
South Bend, IN 46613
Toll free: 800-897-7515
Cyclonator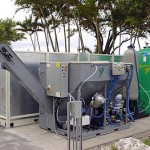 The Cyclonator® is a closed loop wash rack pretreatment system
Buy it from Enviro Safety Technologies
2166 East Cedar Street
Tempe, AZ 85281
Toll Free: 866-400.0378
Elboy Powder Coating Processes
Merkezefendi / Bestekar Medeni Aziz Efendi Cikmazi
Istanbul, Turkey
Phone: 090-212-5017727
Fax: 90-212-5948868
Engineered Finishing Systems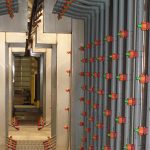 An industry leader in the design and manufacture of customized pre-treatment washers that fit your specific finishing needs: full stainless steel construction, full access to inside of wash zones by personnel access doors, configured with 1 to 9 stages, and heated by natural gas, steam, hot water or electricity.
390 East Congress Parkway, Suite J
Crystal Lake, IL 60014
Phone: (815) 893-6090
Fax: (815) 893-6888
Herr Industrial, Inc.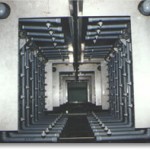 Industrial surface preparation equipment-washers and pretreatment systems
P.O. Box 5249
Lancaster, PA 17606
Phone: (717) 569-6619
Fax: (717) 569-3540
LS Industries
Clean Metals, Clean Solutions
committed to providing the highest levels of performance in addressing your metal cleaning and pretreatment needs
710 East 17th Street
Wichita, KS 67214-1312
Toll free: 800-835-0218
Phone: (316) 265-7997
Fax: (316) 265-0013
MEP Manufacturing, Inc.
E-Z Spray™ Clip-on Spray Nozzles for Pretreatment Systems
214 4th Street
Genoa, OH 43430
Toll free: 800-457-2008
Phone: (419) 855-7723
Fax: (419) 855-7513
PEM Corporation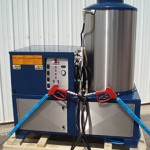 A world leader in metal cleaning, pretreatment and chemical application equipment for the powder coating industry. Maker of the Spraywand™ pretreatment system
320 Mallard Lane
Mankato, Minnesota  56001
Toll free: 888-969-1601

Pressure Island
EZ Environmental Solutions Corporation


495 Oak Road
Ocala, FL 34472
Toll free: (800) 277-3279 

Riveer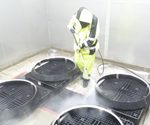 Maker of The Phosphater, a closed loop, multi-stage metal pretreatment system in which the metal pretreatment solution is recycled. Users can pretreat continuously without worrying about sending thousands of dollars of chemistry down the drain. 
233 Veterans Blvd
South Haven, MI 49090
Toll free: 888.857.7304
Phone: (269) 637-1997
Fax: (269) 637-0177

Trimac Industries, LLC
Pretreatment and washer systems for powder coating
12601 Kaw Dr, Building C
Bonner Springs, KS 66012
Phone: (913) 441-0043
Toll free: 800-830-5112
Fax: (913) 422-2004
Ultrasonics UK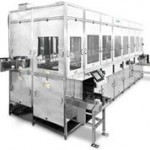 industrial ultrasonic cleaning equipment
Leaward House, 33 Stamford Road
Geddington, Northamptonshire NN14 1BB
Phone: +44 (0) 1536 746520
 Related Resources
Powder Coating Pretreatment Systems