Powder Coating Equipment Financing
Find innovative solutions to your capital investment needs. These companies below can provide powder coating equipment financing, financial advice, working capital solutions. 
American Express OPEN
Buying Power For Your Business With OPEN. Make Growth Happen with American Express equipment financing.
Website: www.americanexpress.com
DirectCapital.com
Finance what your business needs when it needs it. Fast and easy access to powder coating equipment financing with equipment loans on your terms!

Innovative Capital Corporation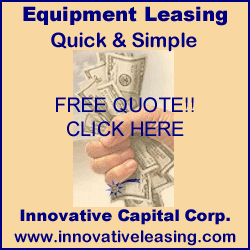 Equipment Leasing made simple
Whether you are looking to lease / purchase or sell new or used equipment, Innovative Capital Corp. has superior financial expertise to help your business grow
Website: www.innovativeleasing.com
First National
1 S. High Street
West Chester, PA 19381
Toll free: 877-577-2265 ext.5100
Phone: (484) 881-4840
Fax: (484) 881-4065
Fora Financial
We know small business. We provide small businesses with personalized working capital solutions, and are passionate about helping them succeed. We also partner with equipment leasing companies in order to deliver working capital to small business owners.
242 36th Street
New York, NY 10018
Phone: (212)  947-0100
Website: http://forafinancial.com
Fundera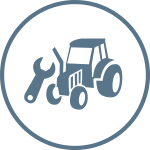 What is Equipment Financing?
Learn how equipment financing can help you get the new equipment you need for your business right away. Shop and compare the best loan products & lenders. Discover all your options and apply to the lenders that fit you best with only one application.
LendingClub.com
Powder coating equipment financing loans.
Wells Fargo


Equipment financing and leasing. Customized equipment financing for contractors, equipment dealers, and manufacturers plus convenient point-of-sale financing programs that help business equipment dealers and manufacturers sell more equipment.
Powder Coating Equipment  Financing | Equipment Leasing