Powder Coating BATCH SYSTEMS
Batch Ovens | Industrial Washers |
Spray Booths | Full Paint line Supplies |
On- site Service

MFN
International Metal Finishing News
for Peening, Blasting,
Cleaning and Vibratory Finishing

Examines industry costs, performance,
and environmental effects.

The text looks at technical advances
made inpowder coating procedures
and equipment.
Fourth Edition by Nicholas Liberto
Information on the latest breakthroughs in the
industry (notably ultraviolet-curable materials
for plastic and wood products, and improved systems).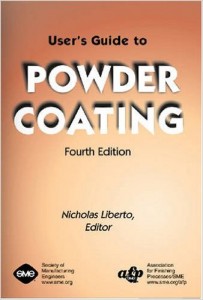 Related Resources
Powder Coating Media
How to Powder Coat Books, Manuals, Literature, Videos, Standards Measurements