Powder Coating Industrial Washers 
Industrial Parts Washer Systems | Ultrasonic Cleaning Equipment | Cleaning Products
 Degreasers | Industrial Blowers

Toll Free: 1-877-RAYPAUL (729-7285)
sales@raypaul.com
Fax:  706-356-8329
205 Silo Lane – Lavonia, Georgia 30553
Industries Served
Custom Heat Processing
Finishing Equipment
Screenprint / Graphics
Powder / Wet Paint Application
Custom Metal Fabricating
Material Handling
Products
Complete Finishing Systems
Ovens: Process & Batch
Washers: Process & Batch
Powder & Wet Paint Booths
Air Make Up & Duct Systems
Conveyor Systems
Services
Engineering
Fabrication
Construction
Installation & Service
Relocation & Modification
Turn-key Project Management

PowderMarket.com

Order Powder Coating Cleaning Products ONLINE !
1-888-326-4840
Powder Coating Cleaning Products | Industrial Washers / Ultrasonic Cleaning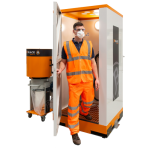 Air Control Industries & Jet Black Safety Dedusting Systems
Manufacturer of Personnel Safety Cleaning Booths: self-contained, semi-automatic, hands-free de-dusting system which removes, extracts & collects dust & debris from employees' dirty work clothes. Perfect for quickly removing residue dust, powder or contaminant from all work-wear clothing before moving to another task.
76 Augusta Rockland Road
Windsor, ME 04358
Phone: (207) 445-2518
BCI Surface Technologies
Bulk Chemicals Incorporated
Providing a wide range of industrial metal cleaning chemicals and applications including sprays, immersions, acids, and maintenance cleaners. Unlike other chemicals, our line of metal cleaning solvents contain sludge modifiers that prevent sludge from building up in your tanks. Contaminants remain suspended in the solution, making tank maintenance quicker and cleaner.
104 Stinson Drive
Reading, PA 19605
Toll free: 800-338-2855
Phone: (610) 926-4128
Cincinnati Industrial Machinery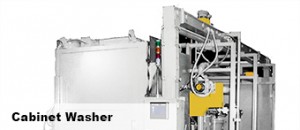 Engineers and designs custom preparation equipment to thoroughly clean and prepare your product prior to coating. Whether you require chemical or mechanical preparation, Col-Met can design and build a complete washer system to meet your specific needs. We manufacture our equipment in an ISO 9001:2008 registered facility
600 N. Mason-Montgomery Road
Mason, OH 45040
Toll Free: 800-677-0076
Col-Met Engineered Finishing Solutions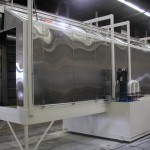 Our powder coating equipment has served as the industry standard for more than a decade. With a diverse line of powder booths, batch ovens and preparation equipment, we offer proven solutions for a wide range of applications and customer needs.
2975 Discovery Blvd.
Rockwall, TX 75032
Toll Free: 888-452-6684
Read the PCO post about Col-Met Engineered Finishing Systems
Combustion & Systems, Inc.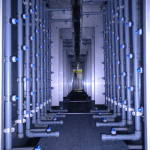 Industry leader in custom design, manufacturing  and installation of  industrial washers.
Call us before you buy used!
116 North Walnut Street
Rising Sun, IN 47040
Phone:  (812) 308-1046
Dinamec Systems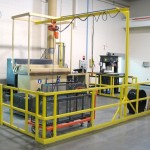 Redefining 'clean' for the powder coating industry-world leader in fluidized sand bed cleaning
4285 McEver Industrial Drive NW
Acworth, GA 30101
Toll free: 888-Dinamec
Phone: (770) 421-1181
Engineered Finishing Systems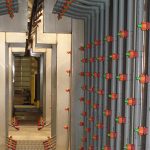 An industry leader in the design and manufacture of customized pre-treatment washers that fit your specific finishing needs.
390 East Congress Parkway, Suite J
Crystal Lake, IL 60014
Phone: (815) 893-6090
EnviroServe Chemicals, Inc.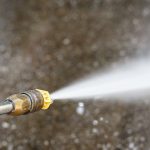 A wide variety of superior quality acid, alkaline, solvent, and neutral pH cleaners for almost any application. Our products were designed and have been proven very effective in multi-stage spray systems; agitated immersions; high pressure and steam wands; mass finishing equipment; soak tanks; cabinet, screw and belt washers; general purpose; and solvent replacement systems.
603 South Wilson Avenue
Dunn, NC 28334
Phone: (910) 892-1791
Fostoria Process Equipment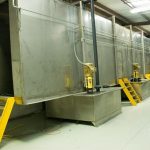 Wash systems available in single or multiple, heated or unheated stage(s), cast iron or stainless steel pumps, depending on application and chemicals used. Stainless Steel construction, including walls, tanks, vestibules and flooring.
1200 N. Main St.
Fostoria, OH 44830
Toll free:  800-495-4525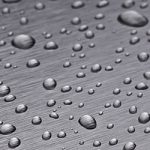 Freiborne Industries Inc.
Freiborne's Freiclean line includes a wide variety of industrial surface cleaning products for metal, floors, machinery and other hard surfaces as well as specialty cleaners to remove graphite, phosphate and other difficult soils. Also, select formulations include a corrosion inhibitor package for a unique combination of cleaning and protection in one step.
15 W Silverdome Industrial Parkway
Pontiac, MI  48321
Phone: (815) 321-9516
GAT – General Automatic Transfer Co.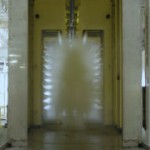 Producers of  polypropylene industrial washers with a lower coefficient of heat transfer than steel and other materials thus lowering the firing rate of your burner and extending the life of the gas train components and heat exchanger. This translates to a minimum 25% reduction in energy use and a ten years warranty against rust and corrosion!
100 Larkin Williams Ind. Ct.
St. Louis, MO 63026
Phone: (636) 343-6370
Goodbody Limited
For all your powder coating shop cleaning and degreasing requirements
Unit F Solus Tower Industrial Estate
Corke Abbey, Bray, Co.
Wicklow, Ireland
Phone: +353 1 282 7353
Henkel Technologies – USA


Industrial surface cleaning treatments including alkaline cleaners, in-process cleaners with rust preventatives, acid cleaners, solvent blend cleaners and plastic cleaners.
32100 Stephenson Highway
Madison Heights, MI 48071
Phone: (248) 577-2200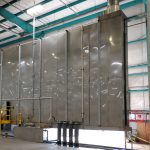 Intellicure
Industrial Washers: – Stainless Steel 304L- Gusher Pumps-Low profile easy access tanks-Full PLC controls, Temperature, PH, Conductivity
193140 Amaranth e/l Townline
Grand Valley, ON l9w 0m3 Canada
Phone: (416) 567-6048
Lincoln Chemical Corporation
Over 700 chemical formulations for metal pretreatment, metalworking, and powder coating industrial cleaning.
4331 Eastland Drive
Elkhart, IN 46516
Toll free: 888-588-3488
Phone: (574) 970-0444
LS Industries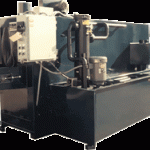 Clean metals, clean solutions-flow through industrial sashers, rotary table washers, tumble washers
710 East 17th Street
Wichita, KS 67214-1312
Toll free: 800-835-0218
Phone: (316) 265-7997
Madison Chemical Co.
Alkaline cleaners, rust preventatives, conversion coatings, adhesion promoters, antifoams/defoamers
3141 Clifty Drive
Madison, IN 47250
Toll free: 800.345.1915
Phone: (812) 273-6000
Midwest Finishing Systems, Inc.


Whatever your application, we have the right parts washer to fit your needs from small precision parts, up to large castings.
1040 Cottonwood Ave.
Hartland, WI 53029
Toll Free: 800-854-0030
PEM Corporation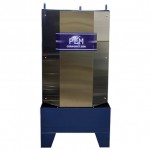 A world leader in metal cleaning, pretreatment and chemical application equipment for the powder coating industry. Maker of the Spraymate™ cabinet washer and the SprayLean™ inline washer systems for non-phosphate products
320 Mallard Lane
Mankato, Minnesota  56001
Toll free: 888-969-1601
Pneu-Mech Systems Mfg. LLC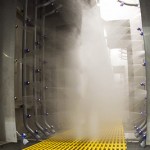 Industrial washers custom designed to clean your product fabricated from carbon steel or stainless steel, one stage to multiple stage washers
201 Pneu-Mech Drive
Statesville, NC 28625
Phone: (704) 873-2475
Rapid Engineering LLC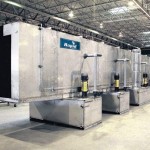 Pre-assembled industrial washers for powder coating
1100 7 Mile NW
Comstock Park, MI 49321
Toll Free: 800.536.3461
Phone: (616) 784-0500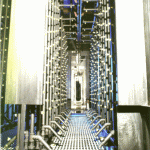 Raypaul Manufacturing
Singular parts washers, Parts Processing Systems, Modular Washing Systems
205 Silo Lane
Lavonia, GA 30553
Phone: (706) 356-8190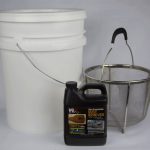 Rust911, Inc.
Superior rust removal for all your automotive, tools, and all your other rusted parts. Non-hazardous, non-toxic, biodegradable, and safe-to-use. Order online.
925 3rd Avenue SE
Hickory, NC 28602
Phone: (828) 446-9809
Solvent Kleene, Inc.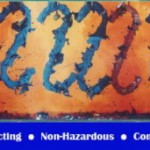 Makers of D-Zolve powder coating cleaning, stripping and degreasing products
119 Foster St., Bldg. #6
Peabody, MA 01960
Phone: (978) 531-2279
Website: www.solventkleene.com
The Spencer Turbine Company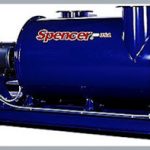 Engineered Blowers & Vacuum Systems at Work Around the World…Providing Innovative Solutions Since 1892.
600 Day Hill Road
Windsor, CT 06095
Toll free: 800-232-4321

Stoelting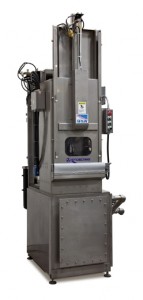 Industrial washing equipment utilizing spray with Liquid Lock and ultrasonic technology
502 Hwy 67
Kiel, WI 53042
Toll free: 800-545-0661
Phone: (920) 894-5689
Torch Surface Tech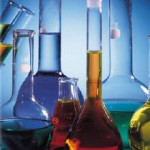 Our line of metal cleaners have been developed to efficiently and economically remove all types of soils in powder coating. Formulated for soak, spray, mechanical and electro applications, on both ferrous and non-ferrous metals. our cleaners are available in liquid and powder form to meet your specific cleaning requirements.
10781 Plaza Drive
Whitmore Lake, MI 48189
Phone: (734) 449-9500
Trimac Industries, LLC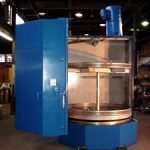 Our aqueous part washers can be designed in single to multiple stage configurations for industrial & automotive parts washing applications. We offer standard models & custom designed cleaning equipment in all configurations.
12601 Kaw Dr, Building C
Bonner Springs, KS 66012
Phone: (913) 441-0043
Toll free: 800-830-5112
Ultrasonics UK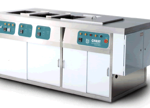 Industrial ultrasonic cleaning and degreasing products and equipment.
Leaward House 33 Stamford Road
Kettering, North, UK NN14 1BB
Phone: +44(0) 1536 746520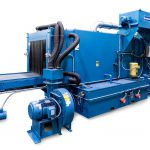 Unified Technologies
Providing manual & automated SANDBLAST CLEANING & WASHING systems for finishing & cleaning since 1999.
3015 Center Drive
Cleveland, OH  44134
Phone: (440) 897-5226

Working Solutions, Inc.
Offers state of the art technology for environmentally friendly and worker safe detergents for precision cleaning and degreasing of multi-metal and single metal parts in powder coating. Designs and manufactures low temperature detergents and room temperature cleaners for application by parts washers, spray washers, tunnel washers, vibratory bowls, ultrasonic, and even high pressure water blasting equipment.
2522 Roy Circle
Houston, TX 77077
Toll free: 800-829-4419
Phone: (713) 862-3868
 Related Resources
 Powder Coating Cleaning Products | Industrial Washers