Powder Coating  Systems
Turnkey Powder Coating Systems
Finishing Systems
Turnkey systems of any sore are easily defined as "fully equipped; ready to go into operation".  Full turnkey powder coating systems & finishing systems, as opposed to batch finishing systems, can be bought from a supplier who keeps popular designs/layouts in stock or can be  custom designed for your specific operation based on your particular needs; the benefit being the coater deals with one supplier from inception through installation of his system.
Read this: Planning to get a "Turnkey" Powder Coating System? You have responsibilities, too!

Syntec Systems Corporation
New & Used Turnkey Powder Coating Systems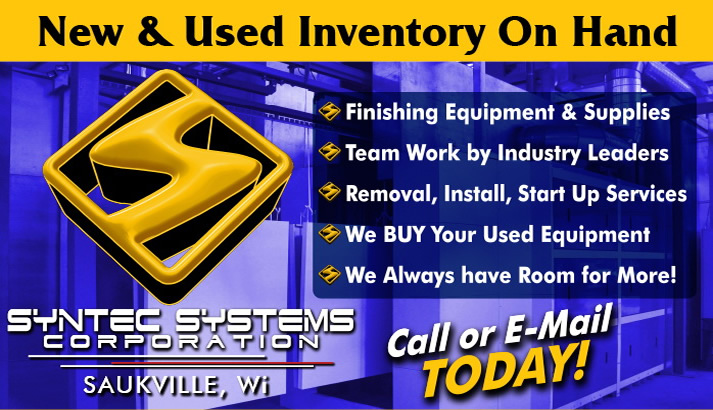 Finishing Systems, Servicing Components, Spare Parts, and more
from a Veteran Owned & Operated Company
–
"Reliability, Accountability and Savings with Syntec"
Bradley Collins: 608-630-3424
bradley@syntecfinishing.com
Combustion and Systems, Inc.
With Forty Plus years in the business, we are a Leader in Custom Powder Paint System Fabrication, and Installation.
Before you buy used, give us a call.
Our custom equipment will exceed your expectations in price, quality, and efficiency.

Compare Our New Prices to Their Used
Our team of dedicated and experienced staff is here to help you anytime!

Dispose of your excess powder the RIGHT way!
Check out our Powder Coating Disposal Bags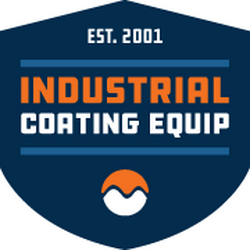 Do you have a specific finishing project you want help with? need a new system?
Perhaps you don't know if you should get new or used equipment.
Do you need help with a piece of specialized equipment? Maybe some custom work.
Wish you could work with a CONSULTING SUPPLIER who is also an ENGINEER?
Someone who knows how to design & install systems properly ON TIME & ON BUDGET?
Someone with decades of experience in the finishing industry?  Someone you can TRUST?

Call  Industrial Coating Equipment  first
Get started with a FREE CONSULTATION
Call Rich Ludvik :  440-477-2991
rludvik@indcoating.com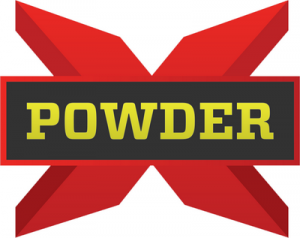 Powder-X Coating Systems
Toll Free: 888-326-4840
Email:  info@powderx.com
Website:  www.powderx.com
Contact: Joey Golliver/Owner
The leader in the powder coating industry,
Powder-X Coating Systems is your #1 source for all your
powder coating equipment and training needs.

Ideas For Today With Tomorrow In Mind
Since 1981, the Systems division of RayPaul has specialized in the design, manufacture, service & installation of turnkey finishing equipment for the powder coating industry.
Contact info
–
Phone: 706-356-8190
Toll free: 888-RAYPAUL  (888-729-7285) 
Email:  greg@raypaul.com
–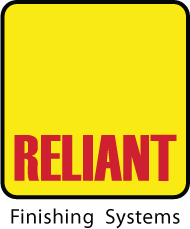 Reliant Finishing Systems
Powder Coating Systems
2541 Highway 67 South
Somerville, AL 35670
Phone: (256) 355-9000
Fax: (256) 355-9021
Email: info@reliantfinishingsystems.com
Website: www.reliantfinishingsystems.com
U.S. Manufacturers of High-Performance
Equipment for Powder Coating, Waterborne, Conventional Wet Paint

New & Used…
Powder Coating Equipment
Powder Coating Systems
Powder Coat Guns
Washers-Batch & Multi Stage
Ovens-Curing, Dry off, Burn off
Spray Booths-Wet & Dry
Conveyors
Turnkey 

Powder Coating

 

& Finishing 

systems suppliers

  
American Industrial Corp.


Turnkey powder coating systems and equipment
1400 American Way
Greenwood, IN 46143
Phone: (317) 859-9900

Cincinnati Industrial Machinery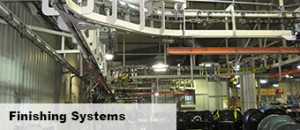 4600 N Mason-Montgomery Road
Mason, OH 45040
Toll free: 800-677-0076
Phone: (513) 923-5601
Coating Systems Group, Inc.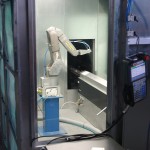 Automated Powder Coating Systems
815 Crocker Road
Westlake, OH 44145
Phone: (440) 808-9454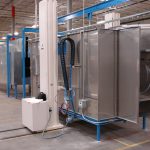 Deimco Finishing Equipment
Founded in 1983, we are a US manufacturer that has provided American-made custom finishing equipment to the industry for 35+ years. From wood finishing machines, powder coating systems, to industrial sanders and industrial ovens, we believe our finishing systems are the best on the market.
1004 E. 5th Street
Tama, IA 52339
Phone: (641) 484-8806
Electron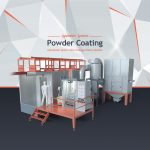 Powder coating application systems.
Istanbul, Sisli 34384
Turkey
Phone: +90 212 222 2345
Fax: +90 212 210 6761
Engineered Finishing Systems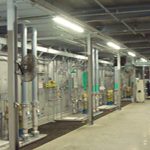 Designs customized complete powder coating systems 
390 East Congress Parkway, Suite J
Crystal Lake, IL 60014
Phone: (815) 893-6090
Eurotec Finishing Systems, Ltd.
Unit 4,Lockflight Buildings
Wheatlea Industrial. Estate
Wigan, Lancaster WN3 6XR
UK
Phone: +44 1942 829111
Fax: +44 1942 820491
Finishing Equipment Constructors
We install, modify and retrofit existing powder coating systems and equipment throughout the USA.
1011 Tower Drive
Cedar Hill, TX 75104
Phone: (214) 717-1816
Finishing Machine Inc.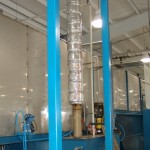 30+ years of experience, Finishing Machine has built many industrial washers, industrial ovens, conveyor systems, powder coating systems
707 Lost Lakes
Holland, OH 43528
Phone: (419) 491-0197
General Fabrications Corp.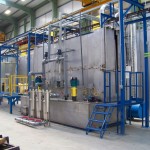 Turnkey powder coating systems
7777 Milan Road
Sandusky, OH 44870
Toll free: 800-874-7939
Phone: (419) 625-6055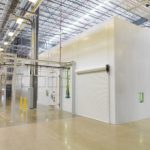 George Koch Sons, LLC
With our highly experienced team of professionals we can provide full-service, turnkey powder coating systems and support.
10 South 11th Avenue
Evansville, IN 47712
Phone: (812) 465-9600
Hangzhou Color Powder Coating Equipment Co., Ltd.
Electrostatic Powder Coating Systems
No.51 Fuqiang RD,Gongshu District
Hangzhou, Zheji 310010
China
Phone: 86 571 88196158
Fax: 86 571 88196159
Herr Industrial, Inc.
From Concept to Completion
specializes in custom manufacturing of industrial  powder coating systems and system design
610 E Oregon Road
Lititz, PA 17543
Phone: (717) 569-6619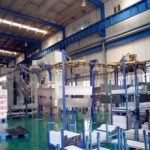 Huzhou Lianzhong Machinery Co.,Ltd
Automatic powder coating lines
125 shimin Road , Anji county
Huzhou, Zhejaing 313200  China
Phone: 00865725025369
Fax:  00865725025369

Industrial Coating Equipment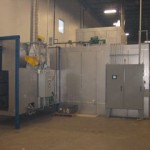 New & used powder coating equipment, turnkey finishing systems
9420 Mercantile Dr.
Mentor, Ohio 44060
Phone: (440) 350-4505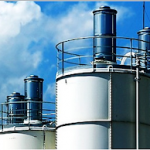 Industrial Concepts & Technology, LLC
Turnkey Finishing Systems
13006 Shamus Ct
Louisville, KY 40299
Phone: (502) 523-4258
IntelliFinishing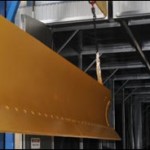 Decrease operating costs with out complete finishing systems, the most flexible powder coating systems in the industry.
418 East Avenue B
Salina, Kansas 67401
Phone: (785) 309-0356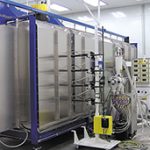 JB Finishing, Inc
Powder coating, paint and HVAC solutions.
100 Brydon Drive, Unit F
Etobicoke, ON M9W 4N9
Canada
Phone: (416) 749-6168
Midwest Finishing Systems


Turnkey Finishing Systems. Designers of the Coat-N-Cure finishing system, an entry-level powder coating system designed with a manual hand coating booth (supplied by third party) and a cure oven so that users can establish themselves in powder coating quickly and cost effectively. 
1906 Clover Road
Mishawaka, IN 46545
Toll free: 888-281-0099
Phone: (574) 257-0099
NR Metal Finishing
Metal finishing systems
Unit 29, Springfield  Industrial Estate
Lanesfield Drive
Wolverhampton, West Midlands WV4 6UB, UK
Phone: +44 1902 490544
Nutro Corporation
State of the art paint finishing systems, robotic paint finishing systems, automated conveyor systems
11515 Alameda Drive
Strongsville, OH 44149
Phone: (440) 572-3800
Oenco International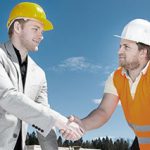 Powder coating equipment in Srilanka: powder booths, manual powder coating guns,  ovens, pretreatment equipment, conveyors, training programs…everything you need for your powder coating operation
Srilanka
Phone: +9477 7771 989
Powdercoatindia.com
Complete turnkey solutions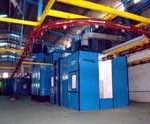 104M, Karunamoyee Ghat Road,
Micheal Madhusudan Park.
Kolkata-700082,
West Bengal, India
Phone : + 91– 33– 24029656 / 9657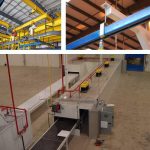 Production Systems, Inc.
Industrial finishing Systems: Original equipment manufacturer and integrator of custom finishing systems for wood, metals and plastics.
1500 Trinity Avenue
High Point, NC 27260
Phone: (336) 886-7161
Rapid Engineering LLC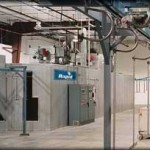 Designs and manufactures industrial finishing systems
1100 7 Mile NW
Comstock Park, MI 49321
Phone: (616) 784-0500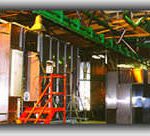 Raypaul Manufacturing
Turnkey finishing systems
205 Silo Lane
Lavonia, GA 30553
Toll Free: 1-877-RAYPAUL (729-7285)
Phone: (706) 356-8190
Red Line Industries ltd.
Powder coating equipment and turnkey systems
232 Kaliandas Udyog Bhavan
Behind Century Bhavan, Prabhadevi
Mumbai 400025
India
Phone: (91) – 22-24324737 / 24324787
Fax: (91) – 22-66466936
Syntec Systems Corp.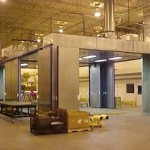 Powder coating new and used equipment and turnkey finishing systems
2725 Hawthorne Drive
Saukville, WI 53080
Phone: (262) 675-6091
Website: www.syntecfinishing.com
Trimac Industries, LLC


Manufacturer of industrial finishing equipment for powder coating
12601 Kaw Dr # C
Bonner Springs, KS 66012
Phone: (913) 441-0043
TTX, Inc.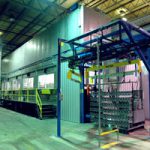 Your Best Finish Starts With Us!  Industry leader in the manufacture of custom powder coating systems.
1155 S. Neenah Ave.
Sturgeon Bay, WI 54235
Phone: (920) 743-6568
Yangzhou OURS Machinery Co., Ltd
Industrial Park, Xiaoji Town, Jiangdu District
Yangzhou City, Jiangsu 225127
China


 Related Resources
 

Powder coating systems | Turnkey powder coating systems | Finishing Systems