Powder Coating Oven Temperature Profiling
Thermal Profiling
Temperature profiling is the process of recording and interpreting temperatures of products as they move through either a conveyorized or batch heating process (typically an oven or furnace). The collected numeric data is converted by temperature analysis software into meaningful information and displayed as a graph – thermal profile.  Read about how important consistent oven temperature profiling is to your bottom line in this article from PCO Industry News: Powder Cure Control.
If you want to know exactly what Thermal Profiling is, read this article from Fluke Process Instruments:
What is Thermal Profiling?
Powder Coating Oven Temperature Profiling
Thermal Imaging
BYK-Gardner USA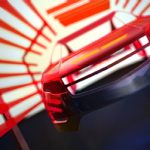 The BYK temp-gard data logger is designed to monitor product surface and oven air temperature.
9104 Guilford Road
Columbia, MD 21046
Toll free: 800-343-7721
Phone: (301) 483-6500
CAS Dataloggers  
Dataloggers for All Applications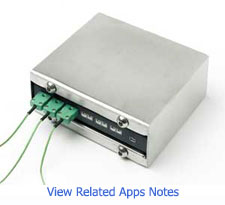 Powder Coating Oven Temperature Data Loggers
Toll free: 800-956-4437
Datapaq®, Inc., a Fluke Company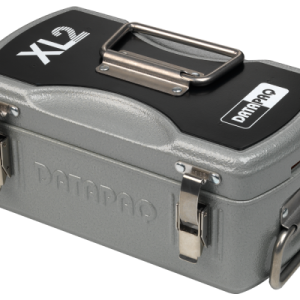 Powder coating oven temperature profiling and thermal imaging.  Makers of  Oven Tracker® XL2 and EasyTrack®3
87 Stiles Road, Suite 206
Salem, NH 03079
Phone: (425) 446 6780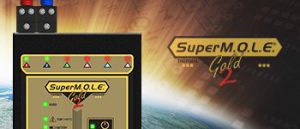 Electronic Controls Design, Inc.
A market leader in thermal monitoring and analysis technology.  Oven Temperature Profiling
4287-A SE International Way
Milwaukie, OR 97222
Phone: 503-659-6100
Toll Free: 800-323-4548
PhoenixTM Ltd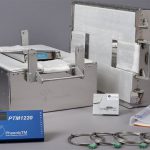 Designs and manufactures temperature profiling systems for industrial heat treatment processes such as powder coat curing.
8 St Thomas Place, Cambridgeshire Business Park
Ely, Cambs CB7 4EX
UK
Phone: +44 (0) 1353 223100

Radir.com
Infra Red Thermometery, Thermal Imaging
Non-contact IT sensors and oven temperature profiling systems
Milton Keynes, Bucks MK1 1BA
UK
Phone: 44 1908 370000
TQC- USA, Inc.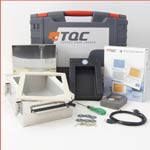 The Curvex-3 Oven Logger powder coating oven temperature profiling kit
3689 Hadley Road
Metamora, Michigan 48455
Phone: (810) 797-8300
Fax: (810) 797-8303
Vamdev Technologies
India resellers of the Datapaq Oven Logger and TQC Oven Temperature Profiler
308, majestic tower, vikas puri, PVR
New Delhi, NDL
India
Phone: +91-8042959817
Wisconsin Oven Corporation
Owned by Thermal Product Solutions ("TPS") a global leader in thermal processing products and test solutions.
2675 Main Street
East Troy, WI 53120
Phone: (262) 642-3938
Fax: (262) 363-4018
 Related Resources
 Powder Coating Oven Temperature Profiling | Thermal Imaging