Powder Coating Oven Temperature Profiling
Oven Temperature Measurement
Thermal Profiling

Temperature profiling is the process of recording and interpreting temperatures of products as they move through either a conveyorized or batch heating process (typically an oven or furnace). The collected numeric data is converted by temperature analysis software into meaningful information and displayed as a graph – thermal profile.  Read about how important consistent oven temperature profiling is to your bottom line in this article from PCO Industry News: Powder Cure Control.
If you want to know exactly what Thermal Profiling is, read this article from Fluke Process Instruments:
What is Thermal Profiling?
Oven Temperature Profiling
Thermal Imaging
BYK-Gardner USA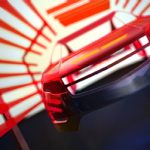 The BYK temp-gard data logger is designed to monitor product surface and oven air temperature.
9104 Guilford Road
Columbia, MD 21046
Toll free: 800-343-7721
Phone: (301) 483-6500
CAS Dataloggers  
Dataloggers for All Applications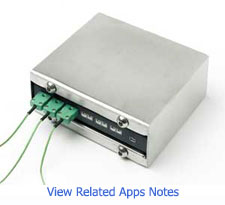 Powder Coating Oven Temperature Data Loggers
Toll free: 800-956-4437
Datapaq®, Inc., a Fluke Company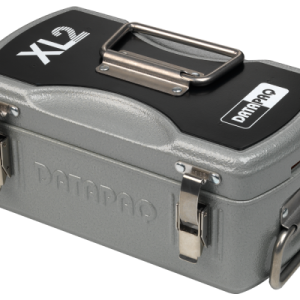 Powder coating oven temperature profiling and thermal imaging.  Makers of Oven Tracker XL2 & EasyTrack3 
87 Stiles Road, Suite 206
Salem, NH 03079
Phone: (425) 446 6780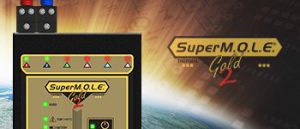 Electronic Controls Design, Inc.
A market leader in thermal monitoring and analysis technology.  Oven Temperature Profiling
4287-A SE International Way
Milwaukie, OR 97222
Phone: 503-659-6100
Toll Free: 800-323-4548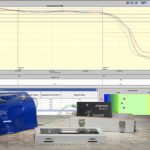 PhoenixTM, LLC
Designs and manufactures temperature and optical profiling systems for industrial heat treating processes including paint and powder coating curing applications.
4600 140th Avenue North, Suite 180
Clearwater, FL 33762
Phone: (727) 608-4314

Radir.com
Infra Red Thermometery, Thermal Imaging
Non-contact IT sensors and oven temperature profiling systems
Milton Keynes, Bucks MK1 1BA
UK
Phone: 44 1908 370000
TQC- USA, Inc.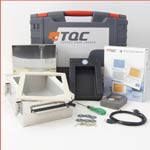 The Curvex-3 Oven Logger powder coating oven temperature profiling kit
3689 Hadley Road
Metamora, Michigan 48455
Phone: (810) 797-8300
Fax: (810) 797-8303
Vamdev Technologies
India resellers of the Datapaq Oven Logger and TQC Oven Temperature Profiler
308, majestic tower, vikas puri, PVR
New Delhi, NDL
India
Phone: +91-8042959817
 Related Resources
 Powder Coating Oven Temperature Profiling | Thermal Imaging