Powder Coating Dust Collection Systems
Industrial Dust Collectors
Air Cleaning Systems
Do you currently have plans to purchase or upgrade a dust collector for your facility? If so, we advise the following six considerations to ensure you get exactly what you need: 1.What are your dust control needs? 2. Can a dust collector supplier configure a dust collector to meet your needs? 3. What range of collector solutions is available for your application? 4. What should you consider to ensure the smoothest installation? 5. How can you get good value for your money? 6. What kind of support should you expect from your collector supplier after the sale and installation?

Dust Collectors & Pneumatic Conveying Systems
Unified Technologies is a proud representative of CAMCORP dust collection and pneumatic conveying solutions, supplying standard or modified to fit any application.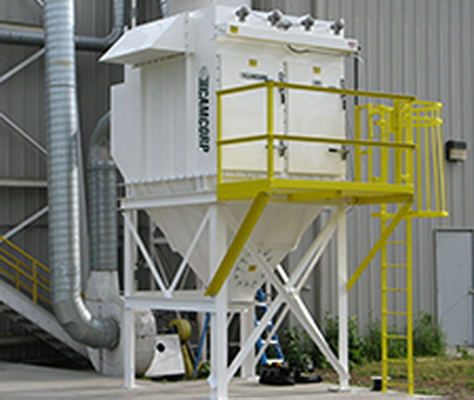 Unified Technologies
3015 Center Drive
Cleveland, Ohio 44134 United States
Call or text Art Koch: 440-897-5226
E-mail: artkoch123@gmail.com
Website: www.ut-unifiedtechnologies.com
We design, build, and support reliable air pollution control and bulk material handling equipment keeping the air clean and bulk material handling efficient.  
You can trust Unified Technologies and CAMCORP to be your partner in supporting a clean-air environment.
Dust Collection Systems Suppliers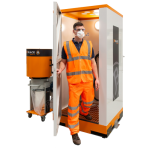 Air Control Industries & Jet Black Safety Dedusting Systems
Manufacturer of Personnel Safety Cleaning Booths: self-contained, semi-automatic, hands-free de-dusting system which removes, extracts & collects dust & debris from employees' dirty work clothes. Perfect for quickly removing residue dust, powder or contaminant from all work-wear clothing before moving to another task.
76 Augusta Rockland Road
Windsor, ME 04358
Phone: (207) 445-2518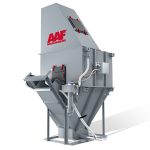 AAF International
9920 Corporate Campus Dr #2200
Louisville, KY 40223
Phone: (502) 637-0011
Fax: (502) 637-0321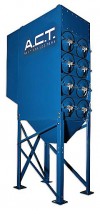 Air Cleaning Technology, Inc.
Makers of the ACT Dust Collection System
13310 Industrial Park Blvd Suite 195
Plymouth, MN 55441
Phone: 763-557-7162
Toll Free: 800-422-1316
Fax: 763-557-9731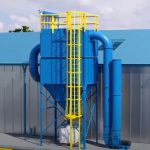 ATMAX Filtration Elements, Inc.
US based company representing a premium group of American manufacturers of Dust Collectors, Fans and Ventilation Accessories in the Air Pollution Control segment.
2101 Park Avenue
South Plainfield, NJ 07080
Phone: (816) 745-9994
C.P. Environmental Filters, Inc.
Offering a full range of dust collection equipment and services for the containment and collection of nuisance dust, fume and the capture of dry particulate product from a variety of manufacturing processes.
1336 Enterprise Dr.
Romeoville, IL 60446
Phone: (630) 859-8866
Fax: (630) 859-7065
Chemco Manufacturing Company, Inc.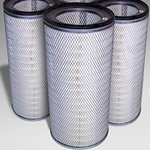 3225 Commercial Ave.
Northbrook, IL 60062
Phone: (847) 480-7700
Toll free: (800) 323-0431
Fax: (800) 336-7706
Classifier Milling Systems
An economical recovery of fine powders
35 Van Kirk Drive, Unit #17
Brampton ON L7A 1A5
Phone: (905) 456-6700
Donaldson Company, Inc.


Industrial Air Filtration, Dust Collectors
1400 West 94th Street
Minneapolis, MN 55440
Toll free:  800-365-1331
Which dust collector do I need?
Dynavac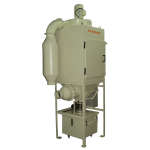 Leading manufacturer of industrial heavy duty vacuum cleaners, dust collectors and blowers.
302 Alg Farms, Nambialaganpalayam, Vedapatti (PO
Coimbatore, Tamil Nadu 641 007 India
Phone: +91 422 652 6211
ECO Environmental Filtration
3721 Collins lane
Louisville, KY 40245
Toll free: 800-707-3465
Phone: (502) 267-1807
Filter Renew Technology
Our cleaning method will increase the life of your dust collector filters and the health
and safety of your employees.
3205 D Lakeside Court
McHenry, IL 60050
Phone/Fax: (815) 344-2200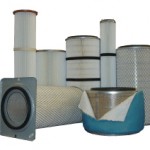 Fleetlife, Inc.
Manufactures dust collector replacement filters 
1615 W. Frisco Ave.
Chickasha, OK 73018
Phone: (405) 224-0681
Toll Free: (800) 622-0681
Industrial Air Solutions, Inc.
Keep your dust collectors running efficiently and energy smart with high-quality cartridge filters.
1782 North Crossberry Cove
Collierville, TN 38017
Toll free: 877-977-9021
Imperial Systems
300 Imperial Drive
Jackson Center, PA 16133
Toll fee: 800-918-3013
Phone: (724) 662-2801
Fax: (724) 662-2803
Koch Filter Corp.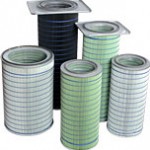 Fits Any Dust Collector. HemiPleat Filters are available in all shapes and sizes as replacement upgrade dust collector cartridges.
State-of-the-art pleating technology delivers many valuables benefits to dust collector maintenance.
Toll free: 866-611-0897

Midwest Finishing Systems, Inc.


Whatever your application, we have the right parts washer to fit your needs from small precision parts, up to large castings.
1040 Cottonwood Ave.
Hartland, WI 53029
Toll Free: 800-854-0030
Oakely Air Systems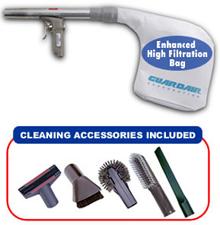 511 Nowell Road
Raleigh, NC 27607
Phone: (919)665-2560
Fax: (919) 851-3337
Ruwac Dust Collector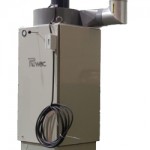 Dust collectors with industry-leading MicroClean filtration 
54 Winter Street
Holyoke, MA 01040
Phone: (413) 532-4030
Fax: (413) 532-4039
SSM Industries llc.


 With a variety of styles to fit the application our engineering staff can provide solutions to any dust or particulate problem. 
8553 West Chicago
Detroit, MI 48204
Phone: (313) 931-6880
Fax: (313) 931-1820
 Related Resources
Powder Coating Dust Collection Systems  | Dust Collectors