Thermoplastic Coatings
"If your application requires high performance, it's time to shake off the TGIC polyester mindset and start exploring the brave new world of thermoplastic powder coatings."  This is the first sentence of a very informative article from PCImag about thermoplastic powder coatings vs. thermoset powder coatings.  Read the whole article here.  
Thermoplastic Powder Suppliers
Axalta Powder Coating UK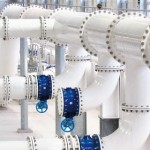 Abcite® Thermoplastic Powders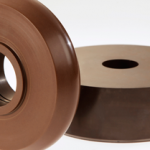 PBI Performance Products, Inc.
Produces the world's highest performing engineering thermoplastic – Celazole®
9800D Southern Pine Blvd.
Charlotte, NC 28273
Phone: (704) 554-3378
Fax: (704) 554-3101
Plascoat Thermoplastic Coatings-UK


High performance powders that don't cost the Earth – the world leader in the manufacturing and marketing of thermoplastic powders and paints for the corrosion protection of metal
Phone: +44 (0) 1252 733777


Why use thermoplastic coating?
Thermoplastic coatings offer excellent protection of metal structures against corrosion, wear and tear and chemical attack. They outperform other coatings, especially in terms of extended lifetime, environmental impact and ability to protect metal in temperatures down to -70°C.
 Related Resources
Thermoplastic Powder Coatings