IR Ovens for Powder Coating
Infrared Heaters


IR/Convection Combination Ovens
Infrared can save time, space, energy and cost, as the infrared heaters operate precisely where and just as long as they are needed. In IR curing ovens, heat is very rapidly transferred by radiation directly to the coating. Infrared ovens can cure a coating much faster than convection ovens since they directly heat the part surface that is coated and do not waste BTUs to heat the entire substrate or the surrounding air. Therefore, a convection cure oven typically has higher operating costs than an infrared oven. See this article for more on Infrared Curing.

Syntec Systems Corp
We Have New and Used Ovens:
Infrared Ovens, Cure Ovens, Batch Ovens, Dry Off Ovens, & Complete Powder Coating Systems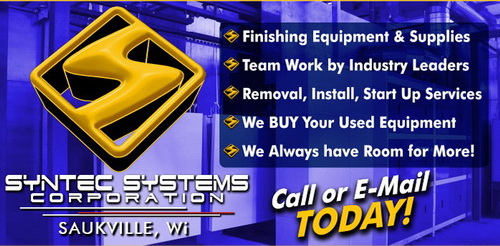 Syntec is a veteran owned & operated company with over 30 years of experience in the finishing industry
.
Bradley Collins: 608-630-3424
Email: bradley@syntecfinishing.com
The Latest in Catalytic Heating Technology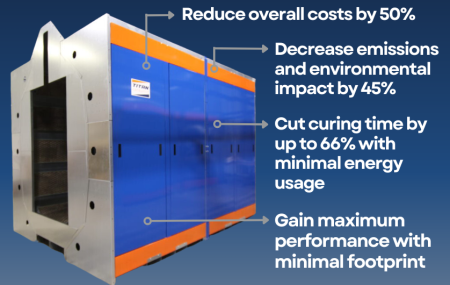 TITAN-Catalytic's infrared heating technology provides maximum performance & efficiency with minimal energy consumption, ideal for a wide range of finishing industry curing applications.

     * Heaters & Catalytic Ovens
     * Dry-Off Ovens
     * Pre-Gel/ Booster
     * Pre-Heat Ovens
     * Full Cure Ovens
     * Heater Refurbishment
Phone:  860-845-8179
Email:  info@titan-catalytic.com
Website: www.titan-catalytic.com
IR Ovens | Infrared Heaters Suppliers
BGK Finishing Systems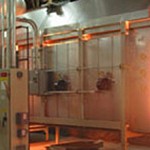 Electric infrared ovens for powder coating
4131 Pheasant Ridge Dr NE
Blaine, MN 55449
Phone: (763)784-0466
Blasdel Enterprises, Inc.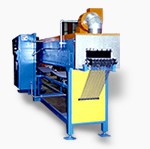 Specializing in electric and gas catalytic IR ovens
495 West McKee Street
Greensburg, IN 47240
Toll free:  800-661-3213
Phone: (812) 663-3213

Burdett Burner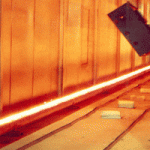 Gas fired infrared burners of heavy duty ceramic
335 S. Ardmore Avenue
Villa Park, IL 60181
Phone: (630) 617-5060
Fax: (630) 617-5060
Casso-Solar Corporation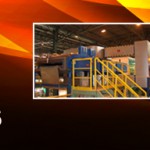 Our IR ovens systems can include everything you require for your processing needs, including combination infrared/convection ovens and furnaces.
506 Airport Executive Park
Nanuet, NY 10954
Phone: (845) 354-2010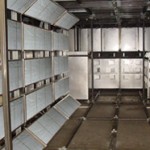 Catalytic Industrial Systems
Catalytic infrared ovens for powder coating save substantial energy and process time compared to electric infrared or convection ovens
713 N. 20th Street
Independence, KS 67301
Toll Free: 800-835-0557
David Weisman, LLC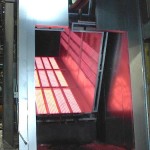 Gas and electric infrared heaters and IR ovens, combination infrared and hot air convection ovens, combination infrared and UV ovens
30 Mill Valley Lane
Stamford, CT 06903
Phone: (203) 322-9978
Fax: (909) 498-940
Davron Technologies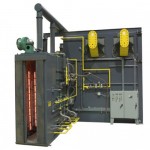 IR ovens /Radiant powder coating ovens
4563 Pinnacle Lane
Chattanooga, TN 37415
Toll free: 888-263-2673
Phone: (423) 870-1888
Elboy Powder Coating Processes
Bestekar Medeni Aziz Efendi Çk. No:10B
Istanbul, Turkey
Phone: +902125017727
Fax: +902125016502
Engineered Finishing Systems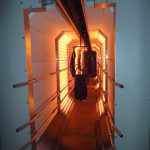 Electric or gas fired infrared emitters based on your needs
390 East Congress Parkway, Suite J
Crystal Lake, IL 60014
Phone: (815) 893-6090
Fax: (815) 893-6888
The Finishing Group
Gas infrared ovens for powder coating – All sizes
PO Box 3505
Stowe, VT 05672
Toll free: 888-468-6188
Fostoria Process Equipment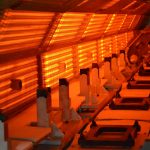 The oldest and largest manufacturer of infrared process oven equipment.
1200 N. Main St.
Fostoria, OH 44830
Phone:  (423) 477-4131
Toll free:  800-495-4525
Heraeus Noblelight America LLC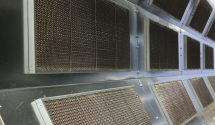 Vulcan Catalytic® Gas Catalytic High Efficiency Infrared Ovens. We manufacture natural gas or propane fired industrial catalytic infrared heaters, dry off ovens, finishing ovens and powder coating ovens that emit infrared heat through a safe, flame-less heater technology producing a uniform low intensity heat.
1520 Broadmoor Blvd, Suite C
Buford, GA 30518
Phone: (678) 835-6207
Heraeus Noblelight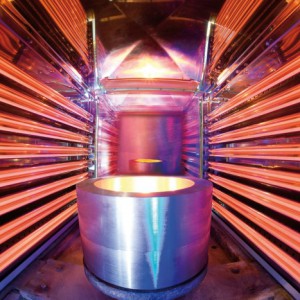 Infrared Heating Solutions
65 Gilmour Cres
Kitchener, ON N2M4N5
Canada
Phone: (519) 342-6262
Heraeus UK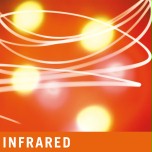 Decades of experience in infrared heating.
Industrial infrared technology from Heraeus offers intelligent infrared heat with clear advantages over conventional heat sources.
Nelson, Chester CH64 3UZ, UK
Phone: 0151 353 2716
Infrared Heating Technologies


Industrial Ovens & Furnaces Built To Your Specifications. Systems include electric infrared batch ovens, electric infrared conveyor ovens, gas catalytic infrared ovens, infrared/convection combination ovens, tunnel ovens, infrared cure ovens, infrared dryers, and much more.
2010 Hwy. 58, Suite 2120
Oak Ridge, TN 37830
Phone: (865) 574-9784
Kinetics Infrared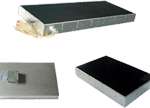 Electric Infrared Heaters for Industrial Process Heating
40 Pier Lane West
Fairfield, NJ 07004
Phone: (973) 575-5332
Fax: (973) 582-0442
LS Industries
Infrared ovens for powder coating constructed of galvanized steel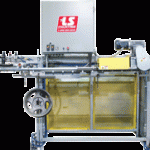 710 East 17th Street
Wichita, KS 67214
Toll free: 800-835-0218
Phone: (316) 265-7997
Fax: (316) 265-0013
PROTHERM
Manufacturer of electric infrared heating equipment – IR or radiant heaters – for industrial process heating applications.
801 Central Avenue N
Brandon, MN 56315
Toll Free: 800-793-2077
Radiant Energy Systems, Inc.
At the forefront in the design and construction of high quality process heating systems utilizing the latest in infrared drying and curing technology.
175 N Ethel Avenue
Hawthorne, NJ 07506
Phone: (973) 423-5220
Soneko USA
Replacement Infrared Quartz Lamps
11615 Chitwood Dr., Unit D
Fort Myers, FL 33908
Phone: (732) 271-1710
Fax: (732) 271-3398
Sunkiss-EPI Inc.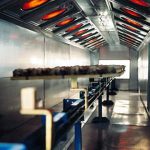 Inventor of the Thermoreactor®, we were the first manufacturer to innovate by developing an infrared radiation technology particularly suitable for drying, melting and polymerization of paints.
685 rue de la Sabliere
Bois-des-Filion. Quebec J6Z 4T2
Canada
Phone: (450) 965-8787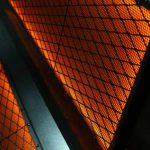 TITAN Catalytic
Catalytic Infrared Heaters and Ovens. We build the most efficient Gas Catalytic IR equipment for the finishing industry.
597 Middle Street
Bristol, CT 06010
Phone: (860) 845-8179
Website: www.titan-catalytic.com
Trimac Industries, LLC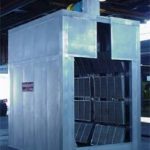 The home of the Infra-Red Technologies product line; a manufacturer of batch ovens & oven systems for the curing & drying needs of  powder coating.
12601 Kaw Dr, Building C
Bonner Springs, KS 66012
Toll free: 800-830-5112
Phone: (816) 421-4422
Fax: (816) 421-4415
Vulcan Catalytic Systems, Inc.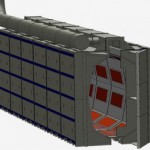 Fully reflected IR technology is designed into the oven, ensuring the most efficient absorption of infrared by the part or coating
300 Highpoint Avenue
Portsmouth, RI 02871
Phone: (678) 835-5764
 Related Resources
 Powder coating IR cure ovens | Infrared ovens