Powder Coating Testing


Testing

Instruments | Testing Services
Powder coating testing covers a vast number of quality control processes, instruments and standards: oven temperature profiling, corrosion resistance, solvent resistance, coating thickness guages, impact testing, salt spray testing, high voltage probes, gloss and color measurement. Find what you need here or find a company to perform the tests for you on PowderCoatingOnline.com.
Powder Coating Testing Instruments | Testing Services
Advanced Electrostatics, LLC


Advanced technology for the electrostatic finishing industry
Now offering the new Portable High Voltage Probe-always Made in the USA!
9275 Hilton Road
Brighton, MI 48114
Toll free: 888-901-0003
Assured Testing Services


Accredited to ISO 17025
Performs hundred of testing services for all industries including powder coating. Available tests include corrosion resistance, cyclic accelerated corrosion resistance, coating film testing, chemical, fuel & solvent spot resistance.
198 River Road
Ridgway, PA 15853
Phone: (814) 773-3224
Fax: (814) 773-3225
ASTM International


American Society for Testing and Materials Standards
100 Barr Harbor Dr.
Conshohocken, PA 19428
Phone: (610) 832-9500
Website: www.astm.org
AutomationDirect
The common sense way to buy industrial controls.
3505 Hutchinson Road
Cumming, GA 30040
Toll free: 800-633-0405
Phone: (770) 889-2858
Auto Technology
Environmental Test Chambers and Automated Metal Finishing Equipment
20026 Progress Drive
Strongsville, OH 44149
Phone: (440) 572-7800
Toll Free: 1-800-433-8336
BYK-Gardner USA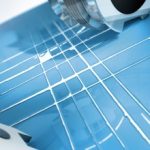 Leading provider of testing instruments and services in areas of abrasion resistance, adhesion, flexibility, coating thickness, hardness, drying time, water permeability and impact resistance.
9104 Guilford Road
Columbia, MD 21046
Toll free: 800-343-7721 
Phone: (301) 483-6500
Cole-Parmer Instrument Co.
Since 1955, a leading global source of laboratory and industrial fluid handling products, instrumentation, equipment, and supplies. We are proven experts in the fields of temperature measurement and control, electrochemistry, and fluid handling.
625 E. Bunker Court
Vernon Hills, IL 60061
Phone: (847) 549-7600
Toll Free:1-800-323-4340
Fax: (847) 549-7676
Color-Tec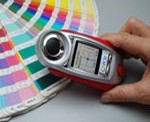 Supplies color measuring instruments, quality control software, matching software and correction software.
28 Center St.
Clinton, NJ 08809
Phone: (908) 735-2248
Fax: (908) 236-7865
Datapaq®, Inc. , a Fluke Company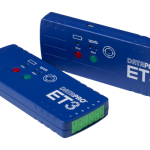 Powder coating testing instruments, makers of Oven Tracker® XL2 and EasyTrack®3
187 Ballardvale Street
Wilmington, MA 01887
Phone: (978) 988-9000
Fax: (978) 988-0666
DeFelsko Corporation
Makers of the PosiTector 6000 Coating Thickness Guages for all metal substrates 


and the PosiTest Adhesion Tester which measures adhesion of coatings to metal, concrete and more
802 Proctor Ave.
Ogdensburg, NY 13669
Phone: (315) 393-4450
Toll Free: 1-800-448-3835
Fax: (315) 393-8471
Elcometer, Inc.
Offering a range of products specifically developed to meet the needs of the coatings industry
Makers of  Elcometer 456 Coating Thickness Gauge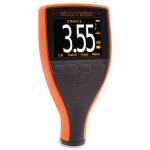 1893 Rochester Industrial Dr.
Rochester Hills, MI 48309
Phone: (248) 650-0500
Toll Free: 1-800-521-0635
Fax: (248) 650-0501
Erichsen Instruments
Powder coating testing and measurement instruments and services 
1340 Home Ave.
Akron, OH 44310
Phone: (330) 633-3644
Toll Free: (800) 626-7697
Fax: (330) 633-1977
FenderSplendor, Inc.
Paint meter thickness gauge
18905 Boonie Lane
Gulf Shores, AL 36542
Toll free: 866-310-2539
Phone: (251) 948-2130
Fax: (253) 663-0906
Fischer Technology, Inc.


Provider of high precision measuring instruments for coating thickness measurement, material analysis, nanoindentation and material testing.
750 Marshall Phelps Road
Windsor, CT 06095
Phone: (860) 683-0781
Fax: (860) 688-8496
Folio Instruments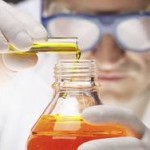 Canada's leading supplier of scientific instruments for over 25 years. We have innovative solutions for physical & elemental test applications.
277 Manitou Drive Unit A
Kitchener, Ontario N2C 1L4
Canada
Toll free: 800-683-6546
Phone: (519) 748-4612
Fax: (519) 748-1535
GENEQ Inc.
An International supplier of scientific instruments.
10700 Rue Secant
Montréal, QC H1J 1S5, Canada
Phone: (514) 354-2511
Fax: (514) 354-6948
Hengli Eletek Co., Ltd.
No.206 Xiangzhand Avenue
Hefei, Anhui 86-230088, China
Phone: 86-13966731224
Fax: 86-551-5846902
HunterLab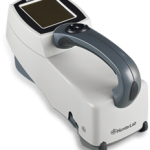 color measurement instruments and software
11491 Sunset Hills Road
Reston, VA 22090
Phone: (703) 471-6870
Fax: (703) 471-4237
Imbotec Group


Rhopoint's Master Distributor & only USA, Canada & LAC's Factory Authorized Calibration & Certification Facility. We have 30 years' Experience in Gloss and Color Test Measurement Instrumentation.
12 Cannon Crescent
Brampton, ON  L6Y 4L8, Canada
Toll free: 866-462-6832
Phone: (905) 450-1746
Fax: 866-394-4293
KTA-Tator, Inc.
coatings inspection services
115 Technology Dr.
Pittsburgh, PA 15275
Phone: (412) 788-1300
Toll Free: 1-800-245-6379
Fax: (412) 788-1306
MTEST
US Supplier for TQC Ovens and Laboratory Equipment, Flir Thermal Imaging Cameras, Defelsko non-contact Powder Checker and DFT Gauges
2115 FM 1960 E, Suite 4
Humble, TX 77338
Phone: (281) 359-2215
Fax: (281) 359-2218
National Exposure Testing
One of the largest corrosion testing laboratories in Ohio. We specialize in Salt Spray, Cyclic Corrosion, CASS, Humidity, Fillform, and Kesternich testing.
3545 Silica Rd. Suite E
Sylvania, OH 43560
Phone: (419) 841-1065
Fax: (419) 841-8716
Oxford Instruments
International manufacturer of coating thickness measurement instruments
Abingdon, Oxfordshire
OX13 5QX
United Kingdom
Phone: +44 (0)1865 393200
Fax: +44 (0)1865 393333
Paint Performance Consulting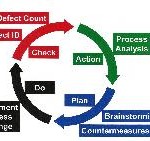 We offer all surface finishing clients all of the important Technical Services they need to identify and solve powder coating defect problems in their powder coating shop.
35585 Pound Road
Richmond, MI 48062
Phone: (586) 727-0066
Fax: (586) 727-2724
Paul N. Gardner Co., Inc.


Distributors, producers and designers of physical testing instruments for the powder coating industry, providing quality control instruments
316 NE First Street
Pompano Beach, FL 33060
Phone: (954) 946-9454
Fax: (954) 946-9309
Toll Free: 1-800-762-2478
Polymer Testing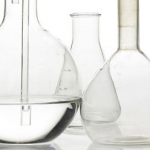 Offers more than 1500 plastics and costings test procedures
44 Alley Lane
St. Louis, MO 65324
Phone: (636) 394-1480
Fax: (636) 394-1406
Quantachrome Corp.
Aglobal leader in laboratory material characterization instrumentation for analysis of porous materials and powders. 
1900 Corporate Dr.
Boynton Beach, FL 33426
Phone: (561) 732-9888
Fax: (561) 731-4999
SaluTron Messtechnik GmbH
Offering a wide product range covering instruments and devices for measurement of layer and film thickness, hardness testing, ultrasonic measurement of wall thickness, measurement of gloss and color, surface roughness, detecting and identifying of cracks and flaws.
Germany
Phone: +49 (0) 52 22 / 95 97 60
Fax: +49 (0) 52 22 / 5 04 99
Singleton Corp.
Manufacturers Of Standard & Cyclic Corrosion Test Chambers & Environmental Chambers For Testing Metals,  Plastics, Electroplated Parts, Paint, and powder coating parts.
3280 W. 67th Pl.
Cleveland, OH 44102
Phone: (216) 651-7800
Fax: (216) 651-4247
TQC USA, Inc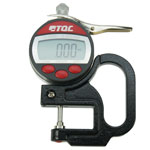 Powder coating testing gauges, probes, software, meters
3689 Hadley Road
Metamora, Michigan 48455
Phone: (810) 797-8300
Fax: ( 810) 797-8303
Willrich Precision Instrument Company, Inc.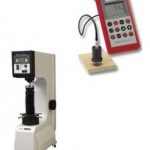 Over 45 years of experience in the field of gauging, inspection and metrology. Our product offering includes basic measuring tools up to the most sophisticated metrology products.
80 Broadway
Cresskill, New Jersey  07626
Toll free: 866-945-5742
Fax: (201) 567-1411
X-Rite Inc.


Manufacturer of color measurement solutions;
unparalleled expert in measuring, formulating and communicating color
Toll free: 1-800-809-4991
 Related Resources
 Powder Coating Testing