Powder Coating Business Resources

Powder coaters need Quality Management Systems just as any other service-based company does.
Displays, Trade Show Exhibits, Posters, Tax and Payroll Assistance, Shipping & Packaging Solutions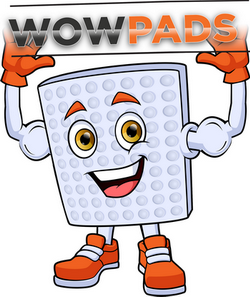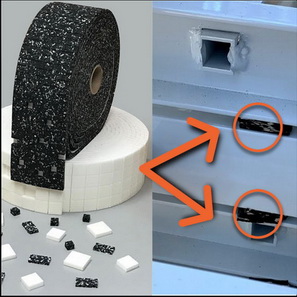 WOW PADS
SHIPPING PADS FOR FINISHED PRODUCTS
All Metal Finishers and Powder Coaters need a solution to protect and ship their finished products.
WOW Pads are the answer!
WOW Pads from Frank Lowe are the most efficient and cost effective type of protective packaging used to prevent scratches, chips, and dents that occur during transit and/or storage.
Superior to corrugated and bubble wrap.
Available in custom shapes and sizes.

Call Us:   (800) 777-0202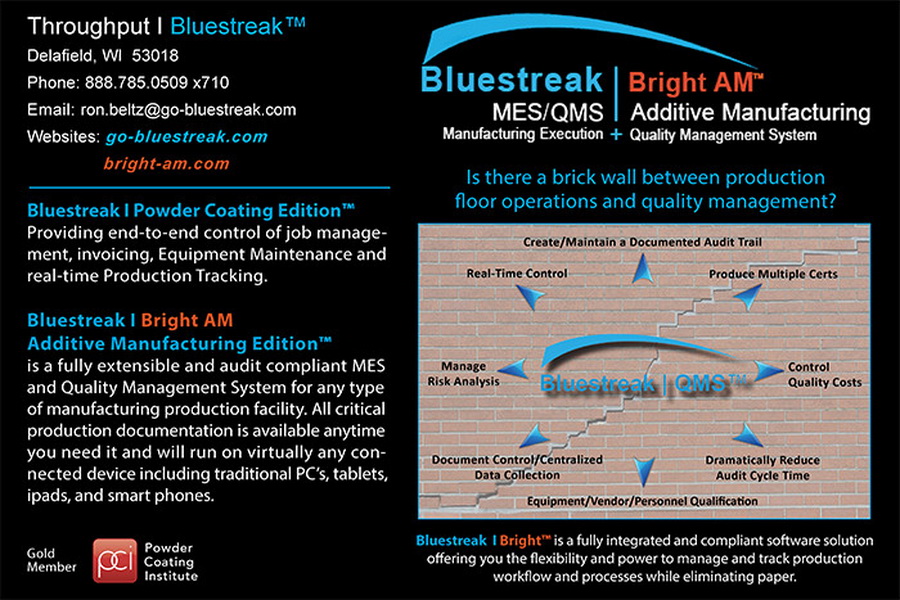 Go read  about Bluestreak® Powder Coating Software
in The Powder Coating Industry News section of PCO
Throughput I Bluestreak™ Introduces Bright AM™ for Additive Manufacturing/3DP Workflow Operations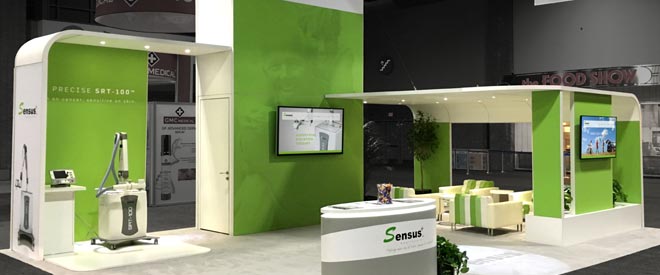 Displaycraft, Inc.
Point of purchase Experiences. Custom displays and fixtures. Trade Show Exhibits.
DisplayCraft engineers every aspect of permanent or trade show displays and fixtures creation with worry-free, full service capabilities, regardless of project scale. Dalton, GA 30721
Phone: (706) 277-2209
Fax: (706) 277-9274
Toll Free: (800) 537-0299
All In One Poster Company

Provider of labor law and specialty posters
Buena Park, CA
ANEXIO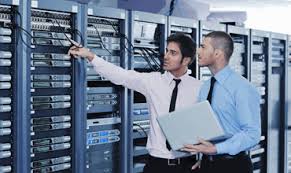 World Class Data Center Solutions.


A certified provider of Desktop-to-Data-Center for organizations seeking high-performance, cost effective solutions. Our partners sell the entire portfolio of the company's Desktop-to-Data-Center offerings including: colocation, networking, hybrid cloud, storage, disaster recovery, managed IT, virtual desktops and managed voice.



Raleigh, 
NC
Phone: (877) 687-0003

India Powder Coating  


Powder coating business resources
Powder Coating Newsletter
Quality Networking & Consulting

Formed with the goal of assisting providing business resources for powder coaters with  small business technology assistance. We are a full service technology partner specializing in Microsoft Windows based environments. We offer PC Repair, Software Installation and Support, Training, and Network Installation and Support.Based in Newark, Ohio, we believe that our focus on the individuals and smaller business' in the Central Ohio area keep us connected to the regions needs.
Granite Falls NC 28630
Phone: (740) 334-4382
Website: qualitynetworkconsulting.com
TRAXPayroll – Online Payroll Services
TRAXPayroll is a leader in database design & application development. Our mission is to offer reliable & easy to use systems for all your payroll & HR needs!
740 Alfred Nobel Drive
Hercules, CA 94547
Toll free: 866-611-5410
Fax: (510) 964-9322
 Related Resources
 Powder Coating Business Resources