Powder Coating Software Suppliers
Powder coaters have different software needs from  manufacturing and other service organizations.  Find suppliers of business management software specific to powder coating job shops and Additive Manufacturing companies:  job tracking software, customized workflow and business management software systems, shop floor systems software, inventory control, quality management,  heat treating software, job quoting software, even Virtual Reality training software , payroll, invoicing  and other administrative systems software.
Powder Coating Software 

Amariko
Leading provider of business management computer software for finishing job shops.  Creators of PFC Software: Complete and easy to use shop management software; shop-floor systems for product finishing control.
123 Ogden Avenue
Clarendon Hills, IL 60514
Phone: (630) 734-1000
Toll Free: 800-AMARIKO  (800-262-7456)
ANEXIO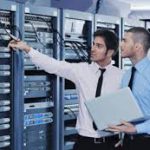 World Class Data Center Solutions.
A certified provider of Desktop-to-Data-Center for organizations seeking high-performance, cost effective solutions. Our partners sell the entire portfolio of the company's Desktop-to-Data-Center offerings including: colocation, networking, hybrid cloud, storage, disaster recovery, managed IT, virtual desktops and managed voice.

Raleigh, NC
Phone: (877) 687-0003

ATS Global


Your full service "advice" firm: ATS advises customers to use Commercially Off The Shelf (COTS) products wherever possible. When COTS software is not available our Software Development team can provide a Rapid Application Development (RAD) service. 



1055 East South Boulevard, Suite 120
Rochester Hills, MI 48307
Phone:
(248) 406 4800
Fax:
(248) 251 0236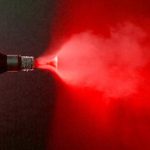 Bluestreak | Bright AM

Manufacturing Execution + Quality Management System + Additive Manufacturing + Cyber Security

1805 Sunset View Drive

Dalafield, WI 53018

Toll free: 888-785-0509
Website: www.go-bluestreak.com
Throughput I Bluestreak™  Bright AM™ for Additive Manufacturing/3DP Workflow Operations

Compex Integrated Systems, Inc.
Designs, develops and supplies custom integrated business software solutions and ERP for manufacturers.
945 Concord Street
Framingham, MA 01701
Phone: (508) 754-4085
Fax: (419) 831-5822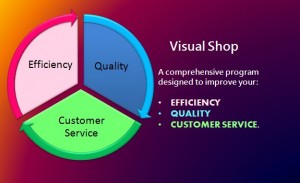 Cornerstone Systems Inc. CSI, Visual Shop Software
Heat treating software, Galvanizing Software, Powder Coating Software, NDT Software, Finishing Software, Coating Software
820 E Terra Cotta Ave # 156
Crystal Lake, IL 60014
Phone: (815) 356-8110
Toll free: (800) 275-4274
Fax: (815) 356-8156
Corbin Software
Software That Works the Way Your Do
P.O. Box 2171
White City, OR 97503
Phone: (503) 826-5211
Fax: (503) 826-8669
Dassinfotech
Intellegent E-Commerce Solution Provider
Laxminager
Delhi India 110092
Phone: 678 7657 9457
Fax: 87874566
PlanCoat BV
Easy to use coating process and production software, coupled with our production engineering services, are specifically for the powder coating industry
4 Hikkaarderdijk
Genum, FRL 9174GG
Holland
Phone: +31519339296
SimSpray®
Virtual Reality Painter Training:  easy to use, reduces ongoing training expenses, and will help your programs train quicker, safer, and more efficiently.
222 Pitkin Street, Suite 119
East Hartford, CT 06108
Phone: (860) 893-0080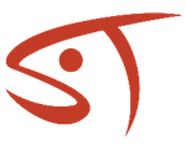 Steelhead Technologies
Improve your operational data, management workload, operator training, work tracking, quality, customer service, re-work, and more!
300 Hecla Street
Laurium, MI 49913
Phone:
(810) 819-0405
 Technology Group International
Business management software for powder coating shops
6800 West Central Ave., Ste. L-1
Toledo, OH 43617
Toll free: 800-837-0028
Phone: (419) 841-0295
TRAXPayroll – Online Payroll Services
TRAXPayroll is a leader in database design & application development. Our mission is to offer reliable & easy to use systems for all your payroll & HR needs!
740 Alfred Nobel Drive
Hercules, CA 94547
Toll free: 866-611-5410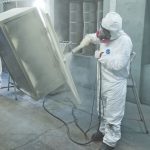 Tricorn DNAsp: Powder Coating Software
Configurable Metal Finishing Software
Oak Park, Heath Lane, Crondall
Farnham, Surrey GU10 5PB
United Kingdom
Phone:
 03301200050
—————————————————————————————————————————————-
 Powder Coating Software Suppliers
 Related Resources
Powder Coating Software