Powder Coating Touch-up
Custom Color Matching
Whether it is fixing common powder coating problems like hook marks and hard to reach areas or scratch marks cause by transportation and handling, touch up paint is the quickest solution to the problem. Even though touch up paint can save you from having to re-coat your products, there are some facts and limitations you should know that will help you choose the correct product for your application.
Read this article: The Guide To Custom Matched Touch Up Paint to learn more.
______________________________________________________________________________
Custom Match Touch Up Paint
RAL & Federal Standard Colors
In Stock | Same Day Shipping | Bulk Pricing
Available in aerosol spray cans, touch-up pens, 2 oz. bottle & brush, gallon, quart & pint paint cans
Fastest turn around in the industry!
(972) 364-7839           sales@crosslinkpaints.com
ORDER ONLINE   www.crosslinkpaints.com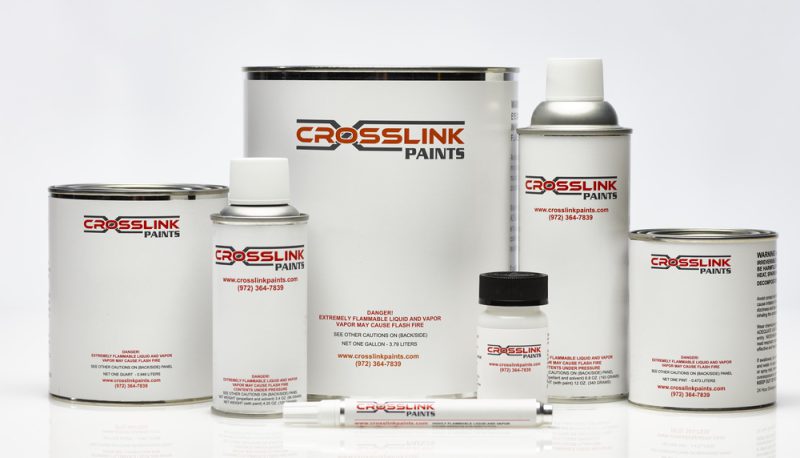 Powder Coating Touch Up | Custom Color Matching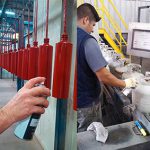 Accurate Aerosols
Specializing in filling custom aerosol cans on-demand. No prefilled cans. We use only quality acrylic enamel for excellent coverage, adhesion, flexibility and exterior durability. Our color library is extensive and includes all RAL colors and all gloss ranges. 
25 Curtis Court Bldg 9
Cartersville, GA 30120
Phone: (770) 467-7553
Aeroaids Corporation
India's first and leading Aerosol Spray Paints manufacturing company
A – 6, G. T. Karnal Road Industrial Area,
Delhi – 110033. India
Tel : 011- 47374737
Fax : 91-11-27131455
All Powder Paints, LLC.
Powder coating custom color matching
4185 35th Street N
Saint Petersburg, FL 33714
Phone: (727) 321-7233
Axalta Powder Coatings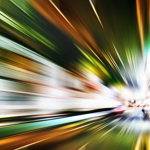 Featuring ReplaShade™, Axalta's custom color match program
9800 Genard Road
Houston, TX 77041
Toll free: 800-667-9610
Custom Aerosol Packaging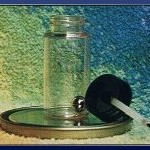 Since 1969 we have provided precise custom color matching and money saving filling of production coatings for a wide variety of manufacturers.
Aerosols; brush top bottles; pens and markers; pints, quarts and gallons
543 Staunton St.
Piqua, OH 45356
Phone: (937) 773-1824
Toll free: (800) 237-6765
Fax: (937) 773-6009
Custom-Pak Products, Inc.
Manufacture custom exact-match touch up paint and related products in aerosols, brush bottles, and paint marking pens.
N118 W18981 Bunsen Drive
Germantown, WI 53022
Toll free: 800-657-0847
Phone: (262) 251-6180
IFS Coatings, Inc.
Powder coating color matching
3601 North Interstate 35
Gainesville, TX 76240
Phone: (940) 668-1062
Keyland Polymer Ltd.


Manufacturers of UV-Curable Powder Coatings and Custom Color Matching
4621 Hinckley Industrial Pkwy., Ste. 8
Cleveland, OH 44109
Phone: (216) 741-7915
LODAN International
Powder coating touch-up, repairs, reinforcements, corrosions
Belgium
Phone: +32 65 36 31 85
FAX: +32 65 31 90 81
LVP Powder & Paints

All colors standards & brand plus custom matched touch up paint and powders.
11078 Morrison Ln
Dallas, TX 75229
Phone:  (972) 243-7386
ORBIT INDUSTRIES
Specializing in powder coating touch-up paint.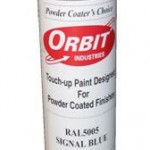 Huge inventory in USA of in-stock colors for powder coating touch up and color matching
4106 N. Frankfort Ave.
Lubbock TX. 79416
Phone: (806) 744-6227
Promtech Chemicals Pvt. Ltd.
Instant drying, pure acrylic based aerosol touch-up paints in all industrial shades, metallics, clear lacquers
B-7 / 701 , Vedant Complex , Vartak Nagar
THANE West 400606 India
Phone: 022 25883265
Raabe Corp.
Aerosol touch-up
N92 W14701 Anthony Avenue
Menomonee Falls, WI 53051
Phone: (262) 735-5505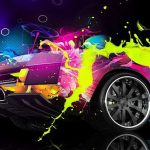 Samraj PolyTex Ltd
Manufacturer, Supplier & Exporter of Touch-up & Industrial Spray Paint.
New Delhi, Delhi 110006
India
Website: samrajpolytexltd.in
TCI Powder Coatings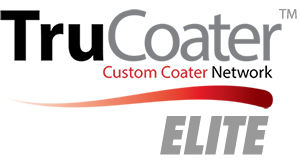 Creator of the TruCoater™ Custom Coater Network an exclusive membership that gives you the opportunity to be a VIP customer of TCI Powder Coatings and its alliance partners with numerous benefits for member coaters.  Plus custom color matching
734 Dixon Drive
Ellaville, GA 31806
Toll free: 800-533-9067
See PCO's Industry News article about TCI Powder Coatings about their TruCoater™ Network
 Related Resources
Powder Coating Touch-up | Custom Color Matching