Powder Coating Burn Off Ovens
Heat Cleaning Ovens
Burn-off Ovens, also known as heat cleaning ovens, are designed to remove combustible material from hooks, racks, fixtures, and parts. Removal of the material is accomplished by heating the substrate to a preset temperature in an oxygen starved atmosphere. The combustible material is reduced to a fine, light ash and fumes.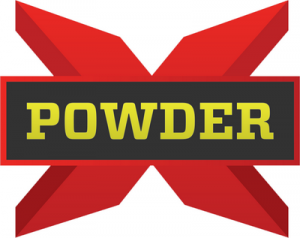 Powder-X Coating Systems
Burn Off Ovens
Toll Free: 888-326-4840

Email: info@powderx.com
Website: www.powderx.com
Contact: Joey Golliver
Syntec Systems Corp.
Burn Off Ovens, Cure Ovens, Infrared Ovens, Batch Ovens, Dry Off Ovens,
& Complete Powder Coating Systems

Syntec is a veteran owned & operated company with over 30 years of experience in the finishing industry
.
Bradley Collins: 608-630-3424
Email: bradley@syntecfinishing.com
Powder Coating Burn off Ovens
Heat Cleaning Ovens
Armature Coil Equipment, Inc.
Ingeniously designed Burn Off ovens that boast of state-of-the-art technology and high-end process control features.
4725 Manufacturing Rd.
Cleveland, OH 44135
Toll free: 800-255-1241 
Industrial Finishing Technology
9713 Glenstone Drive
Willoughby, OH 44094
Toll free: 800-755-9872
Fax: (440-256-0400
Infrared Heating Technologies
2010 Hwy. 58, Suite 2120
Oak Ridge, TN 37830
Phone: (865) 574-9784
Fax: (865) 574-9793
Jackson Oven Supply, Inc.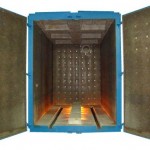 JOS batch burn-off ovens are designed to remove dry combustible material from hangers, hooks, racks, fixtures, stators, brake shoes etc.
3507 Wayland Drive
Jackson, MI 49202
Phone: (517) 784-9660
Fax: (517) 784-9670
JR's Extreme Cleaning
Our Extreme Cleaning Burn off Oven and Pickle system combination is the safest, most efficient way to clean your racks, hooks fixtures and rework parts.
4307 CherryAvenue
Kearney, NE 68847
Phone: (308) 234-6808
Fax: (308) 236-7828
Pollution Control Products Co.  


At Pollution Control Products Co., you can select the precise burn off oven and industrial furnace model to best handle your cleaning and stripping needs.
Toll free: 888.396.1704
Our burn off ovens are capable of handling a wide range of cleaning applications such as fractional horse-power statons, power station transformers, paint hooks and hangers, car skids and grates, engine blocks, water pumps, breaker plates, extruder screws and much more.
Steelman Industries, Inc.

manufactures Burn-Off Ovens, also known as Heat-Cleaning Ovens, with patented technologies such as top down heating, rate-of-change control and automatic process control.
P.O. Box 1461
Kilgore, TX 75663
Toll free: 800-337-5827
More about burn off ovens, aka heat cleaning ovens:
Heat cleaning ovens, commonly known as burn-off ovens, are used to remove organic materials such as varnish, paint, oil and plastic from metal parts, allowing them to be reused. Burn-off ovens have been used for years in the motor rewind industry and in all industries where products are painted electro-statically or powder coated. from Steelman Industries
Burn off Ovens are designed to remove combustible material from hooks, racks, fixtures, and parts. Removal of the material is accomplished by heating the substrate to a preset temperature in an oxygen starved atmosphere.The combustible material is reduced to a fine, light ash and fumes. The fumes produced are vented through an afterburner chamber which raises the fume temperatures to 1400F and higher for a minimum of ½ second. The resultant effluent discharged to atmosphere consists of water vapor (H2O) and carbon dioxide (CO2). Ash reduction remains inside the oven and consists primarily of inorganic pigments. Ash is removed from the oven and disposed of in accordance with local codes. from Jackson Oven Supply
 Related Resources
Powder Coating Burn off Ovens | Heat cleaning ovens