Powder Booth Filters | Spray Booth Cartridges
Powder booth filters are very important for your powder coating booth maintenance.  There are three basic types of powder coating filters for your powder coating system – spray booth powder cartridges, final filters, and pocket bag filters and are available in various mounting styles & media types. If you aren't sure which kind(s) of filters you need, just contact one of the suppliers below to discuss your specific situation.

PowderMarket.com
Order Powder Booth Filters and Spray Booth Cartridges ONLINE!
1-888-326-4840
Powder Coating Spray Booth Filters | Powder Cartridges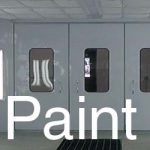 ABS Air Filter
Paint Booth Filters, Prep Station Filters
8520 Schmitt Ln
Edwards, IL 61528
Phone: (309) 669-6217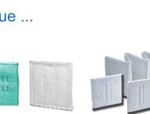 BoothFilterStore.com
PO Box 903
Cambridge, MD 21613
Toll free: 866-601-0596
Chemco Manufacturing Company, Inc.


Powder coating booth filters.
Manufactures powder filter cartridges in all media styles and sizes to fit any powder coating system
We have NESHAP and EPA 6H compliant filters
Toll free: 800-323-0431
ECO Environmental Filtration
Manufactures custom dust filters
3721 Collins Lane
Louisville, KY 40245
Toll free: 800-707-3465
Phone: (502) 267-1807
EPSI
Powder booth filters
4221 Courtney Road
Franksville, WI 53126
Toll free: 866-ASK-EPSI
Phone: (262) 835-0782
Fax: 866-FAX-EPSI
Fab-Tex Filtration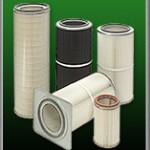 Manufacturer of a complete line of replacement and OEM dust collector filter cartridges, pleated filter elements and dust collector filter bags.
4380 Harvester Road, Unit 1
Burlington, Ontario L7L 4X2 Canada
Toll free: 888-932-2839
Filter Renew Technologies


Spray booth filter cleaning service
3205D Lakeside Court
McHenry , IL 60050
Phone: (815) 34402200
Fax: (815) 497-4694
Joy Filters, Inc – order filters online


Effective and durable exhaust filters. One of the exhaust filters that we stock is the powder coating cube filter.
2107 E. College Ave, Suite #6
Ruskin, FL 33575
Toll free: 866-569-3458
Phone: (813) 641-7841
National Air Filters, Inc.
74 Sand Park Road
Cedar Grove NJ 07009
Toll free:  800-800-3199
Phone: (201) 438-0049
Spraybooths.com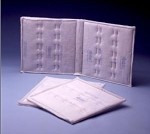 UniCure Spray Booths – American Made
104 Spence Lane
Nashville, TN 37210
Toll Free: 800-868-3033
Phone: (615) 889-3330

Spray Booth Services
Order powder booth filters ONLINE
1500 Shipyard Road
Chesapeake, VA 23323
Phone: (757) 478-1184
Fax: 888-293-5794
Midwestco/ TDC Filter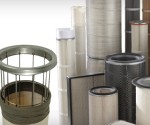 2 Territorial Ct.
Bolingbrook, IL 60440
Toll free: 888.747.9158
Phone: (630) 410-6277
United Air Filter
1000 West Palmer Street
Charlotte, NC  28208
Toll free: 800-327-4995
Phone: (704) 334-5311
Fax: (708) 375-2841
Viskon-Aire
The leader in booth filter products, manufactures filters for all styles of Crossdraft, Downdraft, Prep Station and Exhaust Booths.
10 Winfield Avenue
Salisbury, MD 21801
Phone: (410)-543-8802
Fax: (410)-543-0545
***Are Your Paint Arrestors EPA Compliant?
Effective January 10, 2011, all collision repair businesses must comply with EPA rule 40 CFR Part 63 (6H). With respect to filtration, 40 CFR Part 63 (6H) mandates that any spray booth or prep station must be equipped with paint arrestors demonstrated to achieve at least 98% capture efficiency of paint overspray and a manufacturer's test report must be maintained on-site.
Read The Purpose of Paint Arrestors in the PCO Powder Coating Tips.
 Related Resources
Powder Booth Filters | Spray Booth Powder Cartridges