Powders Suppliers Canada
Powder coating powder chemistries include epoxy, hybrid, polyester TGIC, super durable polyester, polyester non TGIC, polyester urethane, high heat (silicone), acrylic hybrid, bonded metallic, special finish. Find the perfect powder supplier Canada you need for your specific job.

Erie Powder Coating
2926 Grimsby Mtn. Road
Grassie, ON L0R 1M0  Canada
Phone: (905) 957-4086
Fax: (905)957-4087
Email: info@eriepowder.com
Website: www.eriepowder.com
Manufacturing powder coatings since 1994 in Niagara.
As an approved supplier for demanding customers such as Honda, Erie has proved we have a consistent, high quality product at a competitive price.
Custom manufacturing our powders to meet your specifications is our specialty.
If you need custom work, and you need it quick, give us a call.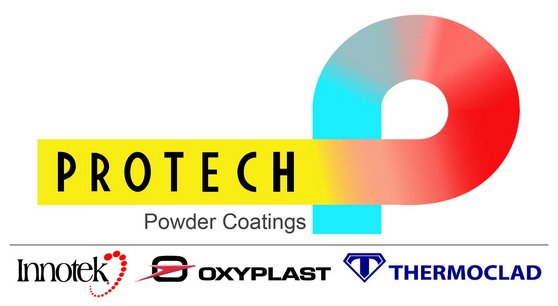 Montreal, Quebec – Protech Powder Coatings Head OfficeProtech Powder Coatings is one of the world's largest producers of
powder coatings.
The Protech/Oxyblast brand is one of the most recognizable in the coatings industry.Toll free: 800-361-9364
Fax: (514) 745-5774Email: sales@protechpowder.com
Website: www.protechpowder.com
 Powder Suppliers Canada
A2A Powder Coating International Ltd.
2751 Horley Street
Vancouver, BC V5R4R7
Canada
Phone: (604) 441-3926
Cloverdale Paints
222 Marine Drive
Vancouver, B.C. V5X 2T5
Phone: (604) 789-5092
Fax: (604) 321-6794
Color Powder Coating Inc.
1093 Meyerside Drive, Unit 1
Mississauga, L5T 1J6
Ontario, Canada
Phone: 905 696 8147
Fax: 905 696 8145
Denalt Paints
601 Rivermede Rd.
Concord, ON l4K 2G8
Phone: (905) 669-1456
Dural, Division of Multibond
550 Marshall Avenue
Dorval, QC H9P 1C9
Toll free: 800-361-2340
Fax: (514) 631-7737
Guertin Brothers Coatings
50 Panet Rd.
Winnipeg, Manitoba R2J-OR9
Phone: (204) 237-0241
Toll free: (800) 665-0340
Fax: (204) 233-5051
L.J. Peters
1440 Hastings Crest
Calgary, Alberta T2G 4C9
Phone: (403) 243-0427
Fax: (403) 243-0599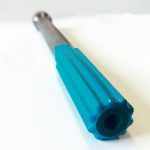 Materiant
US and Canada distributor for Arkema's line of Rilsan thermoplastic powders, made from bio-based Polyamide 11. Rilsan is a high-performance product line with exceptional properties for durability, flexibility, lubricity & abrasion resistance, and corrosion protection. Rilsan powders can be applied with all common application methods including fluid bed dip, electrostatic spray, and flocking, and are available in multiple RAL colors and primed or primerless options.
777 108th Ave NE, Suite 1750
Bellevue, WA 98004
Phone: (425) 999-3823
ONEEDON Powder Coatings Inc.
903 Barton Street
Stoney Creek, ON. L8E 5P5
Phone: (905) 643-0306
Toll free: (800) 206-9302
Fax: (905) 643-0604
OXYTECH Powder Coatings
Australian distributor for OXYPLAST Powder Coatings
and RALcolours
Australia
Phone:+612 9675 4253
Fax:+612 9675 4279
Website: www.oxytech.com.au
Plascoat Systems
4115.6 Sherbrooke St. West
Montreal, QUE H3Z 1K9 Canada
Phone: (514) 931-7278
Toll free: (800) 489-7236
Fax: (514) 931-7200
Powchem International Inc.
703 Castleguard Cres.
Burlington, Ontario L7N2W7
Phone: 905 639-9943
Fax: 905 639 4790
Powder Buy The Pound Canada
Your Canadian Source for Powder and Powder Coating Equipment
Palmerston, ON N0G 2P0
Phone: (519) 417-4867
Fax: (519) 417-4868
Prism Powder Coatings, Ltd.
321 Edgeley Blvd.
Concord, Ontario L4K 3Y2
Phone: (905) 660-5361
Fax: (905) 660-5362
Protech Powder Coating
7600 Henri Bourassa West
Montreal, QC H4S 1W3
Toll free: 800-361-9364
Phone: (514) 745-0200
Fax: (514) 745-5774
Punda Mercantile, Inc.
4115.6 Sherbrooke St. West
Montreal, QUE H3Z 1K9 Canada
Phone: (514) 931-7278
Toll free: (800) 489-7236
Fax: (514) 931-7200
Sherwin-Williams Powder Coatings
13 iroquois Trail
Grimsby ONT L3M 5E6
Toll free: 866-525-5585
Phone: (905) 945-0073
Fax: (905) 945-4967
Sugor Powder Coatings Co., Ltd.
#10 – 11460 Voyageur Way
Richmond, B.C. V6X 3E1
Phone: (604)273-6899
Toll free: (888) 273-6899
Tiger Drylac Canada, Inc.
110 Southgate Dr.
Guelph, Ontario N1G 4P5
Phone: (519) 766-4781
 Powder Suppliers Canada