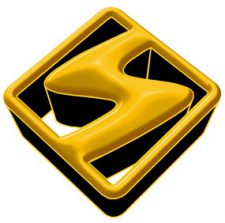 Syntec Systems Corp
Saukville, WI 53080
Contact info:
Brad Collins: 608-630-3424
Email: bradley@syntecfinishing.com
Automatic Pass-through Powder Booth
w/ 4 Reclaim Color Modules

scroll down for pictures
Description:
Opening: 30"W x 78"H (can be modified)
Total Dimensions: 72"W x 131"H x 25'L
Utilities: 230/460v 3Ph 60Hz
1745RPM
10HP
8,000CFM
Material: Stainless Steel
Includes Hoppers with Sieves.
Manufactured by Engineered Powder Applicators and the company was bought and renamed Engineered Paint Applications.
Call for Pricing.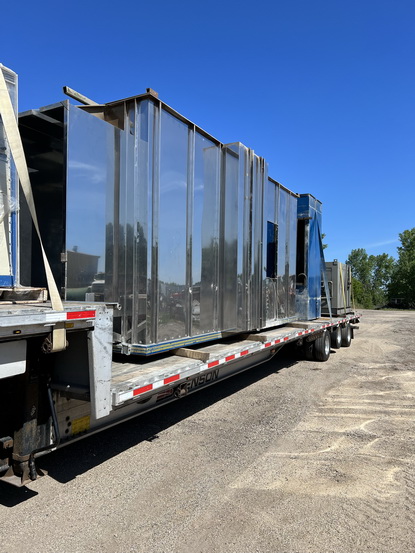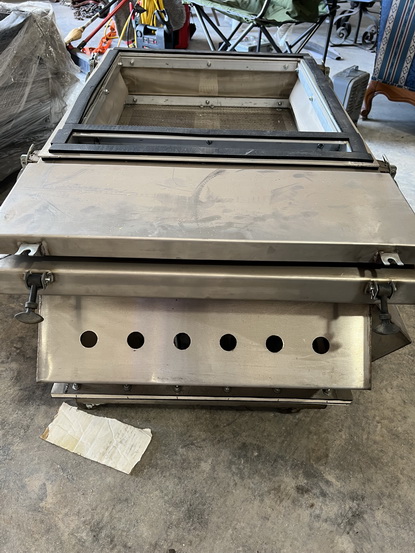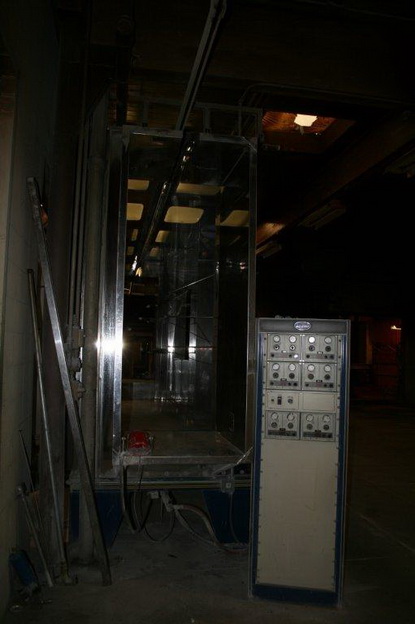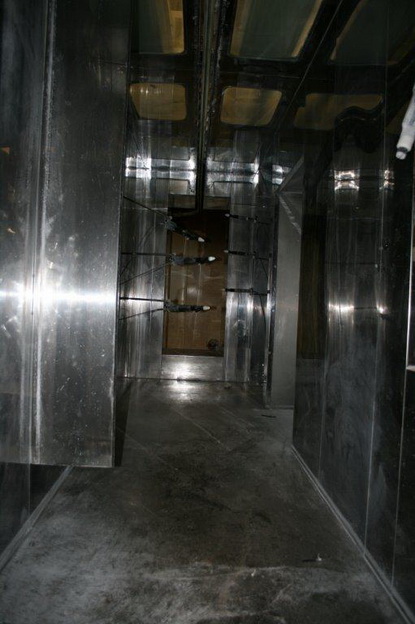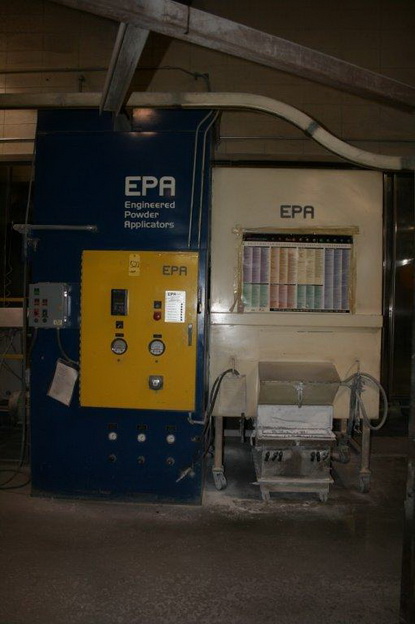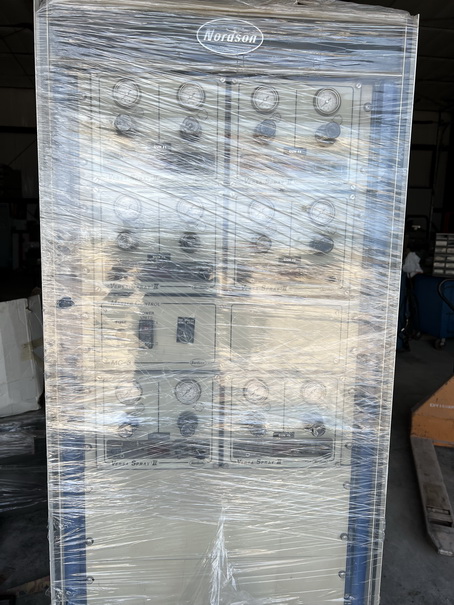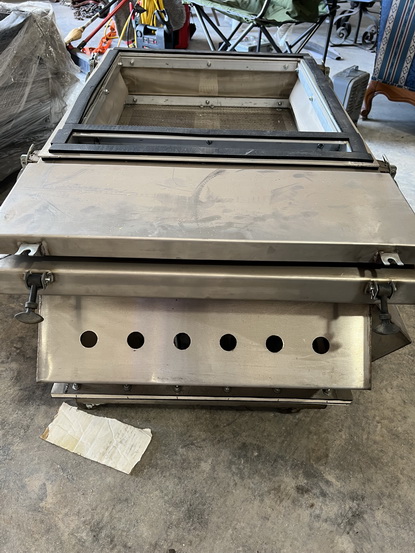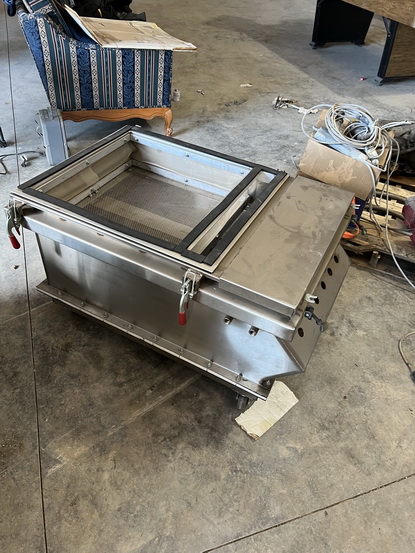 Call or email Bradley@syntecfinishing.com to make an offer
Syntec can build anything new and find anything you're looking for Used.
Syntec is a Dealer for Wagner Equipment/Parts and Bex Spray Nozzles.
We also sell New Pressure Pots, Pot Liners, and Filters in addition to our large used equipment inventory.
Powder Coating Supplier Directory
What's going on in the finishing industry all over the world. Conventions, trade shows, meetings, seminars, webinars, and workshops.
What's going on in the powder coating industry
Dealers of used and reconditioned finishing equipment, powder coat systems, industrial ovens, spray booths, powder spray guns, washers, more!
List of used powder coating equipment wanted or for sale
Powder Coating Equipment
Suppliers of full powder coating systems, batch equipment, booths, guns, conveyors, and hoppers
Powders
Suppliers of high-temperature tapes, caps, plugs, discs, custom masking products for powder coating applications
Standard and custom hooks for powder coating lines-custom racking equipment
Pretreatment Systems & Chemicals for Powder Coating
An essential step in the powder coating process if you want to deliver the highest quality finished product
Cleaning Products & Chemicals
Blasting cabinets, blasting media, etc. The first step of the powder coating process.
Blasting cabinets, blasting media, etc. - The first step of the powder coating process
Testing Equipment & Services for Powder Coaters
Tools for measuring the effectiveness and efficiency of your coating line, oven, powder application, etc.
Learn how to powder coat - Virtual Reality Training - Hands-on powder coating training - Monthly and quarterly powder coating training classes
Business Resources
Resources to help your finishing business grow and prosper
Quality control, job costing, etc. for your powder coating operation

Reduce your labor costs, maximize your line efficiency with the right packaging for the job

Internet marketing, Email marketing, Search Engine Optimization

Increase your powder coating operation efficiency and profit
Powder Manufacturing Suppliers
Learn how to powder coat, how to choose a custom coater, build your own powder coating oven, how to coat over galvanizing, the characteristics of different powder formulations, oven maintenance, pretreatment and masking considerations, how-to manuals, and more!
A directory of powder coating suppliers in Canada
Can't find what you're looking for?
Contact me
Find a custom powder coater in your area or list your job shop